Israel says there will be repercussions for Belize for ending diplomatic relations
Monday, November 20th, 2023
Belize made international headlines on Tuesday, November 14th, when it announced the suspension of diplomatic relations with Israel over the ongoing military conflict in the Gaza Strip. As a result, Israel condemned the Belizean government's decision and stated that there could be consequences for the Jewel in terms of Israeli tourism and even potential investment from Jewish-American investors. The Israeli government also noted that other friendly countries to Israel, like the United States of America, may not take this decision well and further increase the repercussions for Belize.
The Deputy Director General for Latin America, Jonathan Peled, in the Ministry of Foreign Affairs of Israel, told the Belize media that Belize's decision to cut ties with his country is very wrong, biased, and one-sided. "We are a peaceful country. We will now reconsider any kind of cooperation with Belize, and we will issue a travel advisory, as we have no consular attention in Belize," said Peled. Maybe we don't have thousands of Israelis coming to Belize, but the fact that Israel is now not welcome in Belize and that Belize has severed its ties with Israel has had an impact on American Jews." Peled stressed that his government is against this decision by Belize and believes it is counterproductive and a departure from the principles shared among the democratic free world.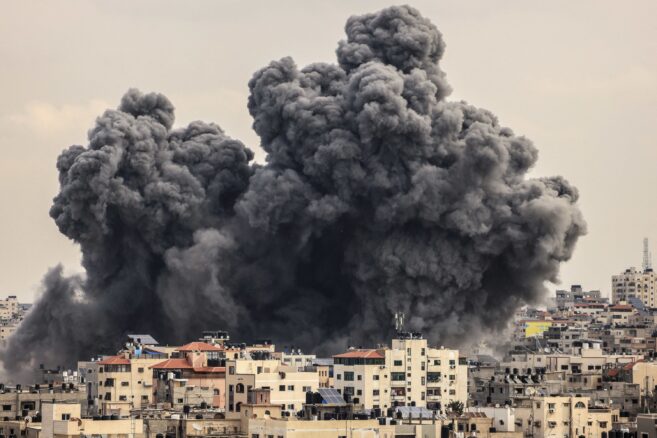 Israel called for a firm stand against terrorism in all forms. Peled said Israel is just defending itself after it suffered a surprise attack on October 7th by the terrorist group Hamas based in Palestinian Gaza. According to reports from the Israeli government, Hamas slaughtered, tortured, maimed, burned, and raped around 1,400 Israelis and abducted 240 people. Some of these hostages are from other nationalities. "This is an international problem," said Peled. "I do not understand how anyone can endorse such an action and be ignorant as to call this resistant agreement. Hamas is worse than ISIS. Hamas has been condemned by most of the free world, and we expect Belize to do the same."
Despite these statements from the Israeli government, Belize stands by its decision. Foreign Minister Honourable Eamon Courtenay said on Friday, November 17th, that his government regrets the killing of civilians by Hamas; however, Israel's response is deemed illegal and contrary to international humanitarian law. Courtenay also said that Israel's actions in Gaza, which has now caused over 11,000 deaths, are disproportionate to amounts of genocide. He said Belize's government condemns Israel's response to Hamas aggression.
Belize's decision was not fully supported and was criticized by the Opposition, who deemed it extreme. The National Evangelical Association of Belize and the Belize Council of Churches said the government's decision was too heavy-handed and called on the government to restore diplomatic relations prudently. The Belizean government has not met this request.
Belize joined Honduras, Chile, Bolivia, Colombia, Jordan, Chad, South Africa, and Turkey in severing diplomatic ties with Israel over the war in the Gaza Strip. Belize's decision on Tuesday led to the withdrawal of the accreditation for Israel's ambassador and the withdrawal of the country's Honorary Consul from Tel Aviv in Israel.
Follow The San Pedro Sun News on Twitter, become a fan on Facebook. Stay updated via RSS