Heredia announces that a loan application for the island's hospital is finalized
Monday, January 26th, 2015
The issue of Ambergris Caye being long overdue for a community hospital has been at the forefront of many heated discussions. On Wednesday January 14th, during a local show, Honorable Manuel Heredia Jr., Belize Rural South Area Representative announced that the government is moving one step closer to addressing the health needs of the island. Heredia stated the Government of Belize (GOB) has completed the loan application process that, if funding is approved, will go towards the construction of a hospital on the island.

While it is not a done deal just yet, the loan application process ensures that there are efforts being made to address the issue. According to Heredia, the Ministry of Health has done its due diligence and now the Government of Belize will lobby for the funding for the loan that will see two municipalities get a hospital, San Pedro Town being one. "All the necessary works have been done. I believe it is a project between $20 to $30 million, which will see the acquisition of land and construction of a state of the art hospital for the island," said Heredia. While he did not give any timeline, he said that Cabinet has been fully engaged in the process which has been in the pipeline for some time now.
According to Heredia the hospital will not be on the same grounds as the current Dr. Otto Rodriguez San Pedro PolyClinic II. "If I am not mistaken, we sent a proposal in which we identified more or less, where we can acquire a piece of property which is about five acres in size." The property Heredia is referring to is the same parcel of land that was identified some three years ago by the former Mayor of San Pedro Elsa Paz. The land is across from The Sun and Sand Cross Fit (The old Tennis Club) and while it is privately owned, Heredia hopes GOB can acquire it.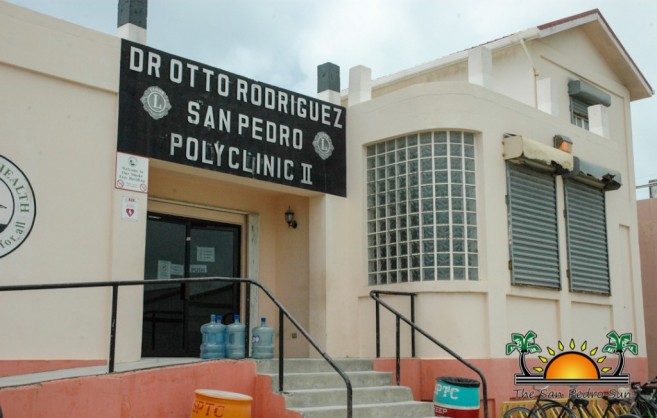 And while that hospital is a plan for the long term, Heredia said that for the short term, the plan is to work to get the Polyclinic opened for 24 hours. "For the mean time 24 hours service will be given at the Polyclinic commencing on February 1st. I can assure you that it will start on that date because we already got the two additional doctors and we already got housing for the four additional nurses."
As has been reported before, over $700,000 has been approved by the Ministry of Finance from the PetroCaribe funds since August of 2014 for the 24 hours service. However, the Ministry of Health has been unable to get the service off the ground. The San Pedro Sun has confirmed with stakeholders that indeed doctors and nurses have been identified and placed to work at the Dr Otto Rodriguez San Pedro PolyClinic II starting in February.
Follow The San Pedro Sun News on Twitter, become a fan on Facebook. Stay updated via RSS