PM says a 24-hour medical facility is in the making
Friday, August 8th, 2014
The Prime Minister of Belize, Dean Barrow has announced that a 24-hour public medical facility is in the making for residents of Ambergris Caye. Made during a press conference on Wednesday July 30th in Belize City, such a promise comes after growing frustration amongst islanders who have been clamoring for a 24-hour emergency medical facility for years.
As it is currently, the only public medical facility is the Dr Otto Rodriguez San Pedro Poly Clinic II, which was constructed through the fundraising efforts of the San Pedro Lions Club. Since opening its doors in March of 2005, there have been no major efforts to expand the service in to a 24-hour public health facility as originally envisioned and planned by the San Pedro Lions Club and promised by the Government of Belize (GOB). Despite the massive growth of the island and growing demands of the population, the only upgrades the health sector has seen is the extension of clinic hours up to 8PM during regular working days.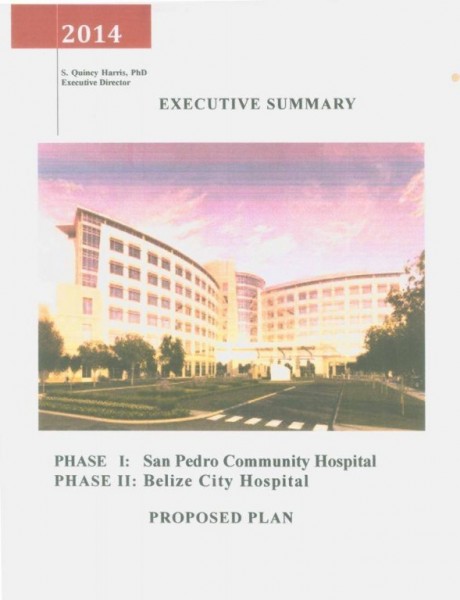 But PM Barrow said that GOB is currently working on the necessary documents that will see the medical needs of the islanders addressed. "We see the need for a 24 hour polyclinic and we are working on that with the Ministry of Health, so I can promise the people of San Pedro that it is as well going to happen." PM Barrow added that there are considerations being made in having a fully operational 24-hour medical facility with a full staff in place. "The Ministry of Health, I think, had some sort of a [discussion] with the authorities on the island and I know this will be done because I've been told about the bill which I will be tagged to pay for, so that's going forward."
The logical arguments of islanders has long been that there is an urgent need for a24-hour emergency public medical service, given that the island is the largest tourism destination in Belize, and the basic health issue should be given attention. The business sector on the island has also maintained that because the island contributes over $600 million in tourism generated revenue alone, the basic needs of the island, which includes a 24 hours medical facility, should be a government priority.
PM Barrow did not indicate when GOB intends to fulfill on this commitment, since no allocation was made for such a medical expansion in this year's financial budget.
Follow The San Pedro Sun News on Twitter, become a fan on Facebook. Stay updated via RSS