Minister of Health presents budget for 24-hr Polyclinic services
Monday, August 18th, 2014
The Government of Belize has approved the extension of services at The Dr. Otto Rodriguez San Pedro Polyclinic II. On Thursday August 14th a host of health care authorities gathered at the clinic to discuss the recently approved government budget for the islands' 24-hour medical facility. A time frame of two months has been declared for the services to kick-in.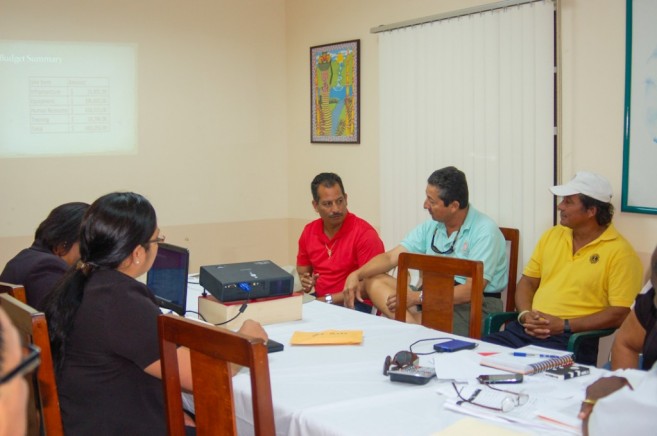 Extended service hours at the island's public health care facility is an issue that islanders have been lobbying for relentlessly. In a recent interview with The San Pedro Sun Newspaper (Issue #31, Volume 24), Area Representative and Minister of Tourism, Culture and Civil Aviation Honorable Manuel Heredia Jr. went on record to say that the Government of Belize "[has] not stopped working, and presently the Ministry of Health has already completed the budget,[as to] how much it will cost, which hopefully will be presented to Cabinet on Tuesday (July 29th). The Prime Minister, in principle, has committed [and] he will approve this budget so that we will have our 24-hour services in the next, I say, two to three months, I believe."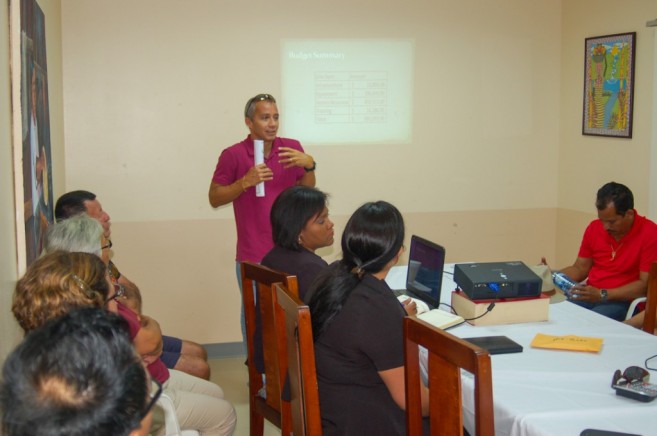 In Thursday's meeting, it was discussed that the $693,293.99 budget will see a total of $23,801.99 going towards infrastructure, $196,691.00 for equipment, $458,515.00 for human resources, and $14,286 on training. Minister of Health Pablo Marin stated that, " the clinic will see an additional 30 staff members, all of which along with the current staff will undergo proper training. The 24-hour services are set to be ready in two months."

Minister Heredia Jr. thanks the Prime Minister of Belize Honorable Dean Barrow and Minister Pablo Marin for following through on their commitment to San Pedro Town, and also thanks everyone that has played an instrumental part in reaching this milestone. Heredia also says that there will be a series of public education campaigns so as to inform the community on what emergencies can be treated during the extended hours. He also addressed the issue as it relates to the cost of living for medical workers that are stationed on the island, "Rent is so expensive over here, so the Lions, the Mayor and myself will be lobbying with people that do rentals to offer us such rentals at a discounted price for the new employees."

The San Pedro Sun will be following the developments of this project.
Follow The San Pedro Sun News on Twitter, become a fan on Facebook. Stay updated via RSS