The #1 island in the world is entitled to better emergency medical services
Friday, June 13th, 2014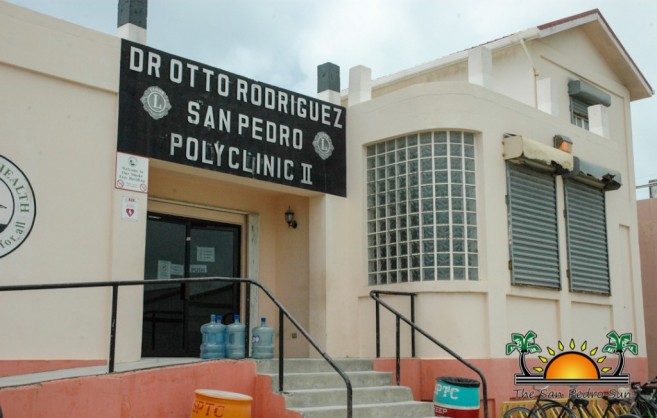 Tourism in Belize has grown considerably over the recent years, and it is now the second largest industry (agriculture being #1) in the nation, contributing to over 35% of total Gross Domestic Product (GDP). Belize's prime tourism destination, Ambergris Caye, annually contributes over $500 million (or 54%) of all tourism generated dollars, which is estimated at over $975 million. Despite such a significant contribution to the country's economy, and recognized as the TripAdvisor #1 Island in the World for two consecutive years, Ambergris Caye is one of the few communities in the country that lacks a proper 24-hour emergency medical facility.
As one of the fastest growing municipalities in the country, Ambergris Caye does not have a 24-hour medical facility. The lack of a fully functional public medical facility leaves all 13, 381 permanent presidents, over 10,000 temporary residents (including the islands working force) and most importantly, our visitors, vulnerable when the need arises for emergency medical care. When compared to municipalities in other parts of Belize, San Pedro Town is far behind in providing the 24-hour medical services its taxpayers are entitled to.
In a survey conducted by The San Pedro Sun, all of the major towns in Belize are equipped with a full 24-hour emergency public medical facility. In the case of the Cayo District, there are two 24-hour public medical hospitals, one in Santa Elena and the other in Belmopan City. In most districts, in addition to public medical emergency facilities, there are also private 24-hour emergency medical hospitals to choose from.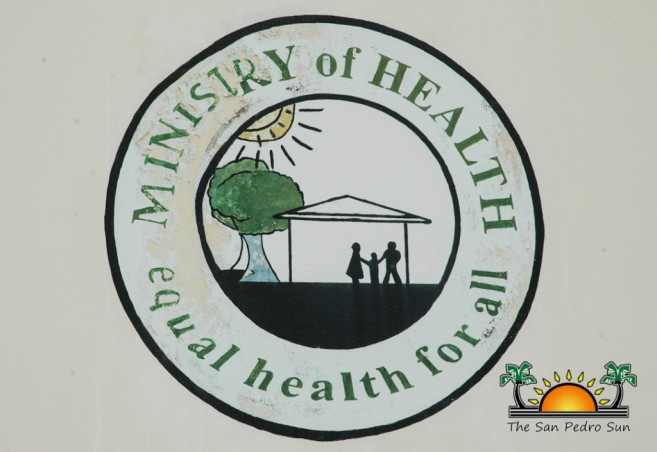 For example, Corozal Town, the area from which the Minister of Health Pablo Marin comes from, and with a population of a little over 10,000 residents, has a fully functional 24-hour Community Hospital equipped with over 30 beds and offers primary health care to its residents. That community hospital is equipped with X-ray, ultra sound and laboratory services, including blood storage. It has an emergency theatre, a maternal (birthing unit), a pediatric unit, female and male wards and a morgue large enough to accommodate multiple causalities. The Corozal Community Hospital is equipped with two ambulances with drivers and has 10 doctors, nurses and auxiliary staff. The medical facility is also fully equipped for inpatient care and final arrangements are underway to construct a surgical ward to accommodate the populations in and around the town. When patients need further medical care that is not offered in Corozal Town, they are taken to the Northern Regional Hospital in Orange Walk Town. That medical facility is fully equipped with 60 beds and provides primary and secondary level care to the northern Health Region of Belize.
In addition to the Community Hospital, which accommodates the entire Corozal District population of approximately 48, 324 residents, there is a community town clinic for outpatients that sits next door to the hospital. This clinic offers medical care between 8AM to 5PM from Mondays to Fridays. In addition, the entire Corozal District has eight community clinics with doctors and nurses available 24 hours a day throughout the area. Corozal also has four public health outposts that offer medical consultations twice a week in communities that do not have a public clinic.
In San Pedro Town, the prime tourism destination of Belize and the hometown of the Minister of Tourism, Culture and Civil Aviation Manuel Heredia Jr., lacks most of the medical services offered to smaller towns such as Corozal. In fact, the Dr Otto Rodriguez San Pedro PolyClinic II only offers basic 12-hour medical care from 8AM to 8PM during the week and six hours on Saturdays.
Unlike Corozal Town, the clinic on Ambergris Caye has limited staff (doctors and nurses) and can only offer general consultancy since it is only equipped for outpatients. Despite the spacious structure, the clinic can only provide limited medical care such as general observation of patients, and limited laboratory, pharmacy and dental services. The observation room for example, is equipped with one outdated but functional defibrillator (lacks an automatic defibrillator) and does not have a morgue and ambulance to address emergencies and casualties. All patients are forced to seek medical attention in Belize City, which is time consuming and costly. In the case of emergencies after 6PM, the situation can be a matter of life or death when seeking transportation off the island or locating immediate medical care.
(We apologize for the graphic imagery below)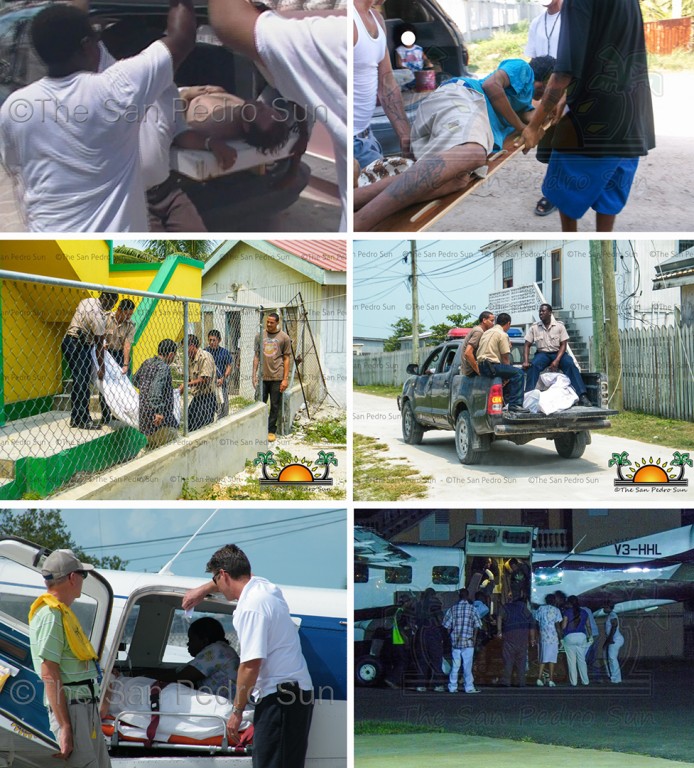 Because of the significant economic contribution generated from the island, and given the lack of proper emergency care, tourism industry stakeholders and residents are pleading for a better health system on the island. For years the community has requested a "fair share of the economic pie" to improve emergency health care, which has fallen on deaf ears. There have been successive commitments by past and current Mayors, and even the three-term Area Representative, but nothing has ever materialized.
Given the World Health Organization (WHO) standard of ratio of doctors per population is a recommended one doctor per every 600 citizen. the island should have a total of at least 22 doctors to serve its population of 13,381. The Dr Otto Rodriguez San Pedro PolyClinic II, only has four doctors and San Pedro has an estimated six physicians in private practice, far below WHO standards.
Follow The San Pedro Sun News on Twitter, become a fan on Facebook. Stay updated via RSS