Burn victims responding positively to medical treatment
Thursday, April 16th, 2015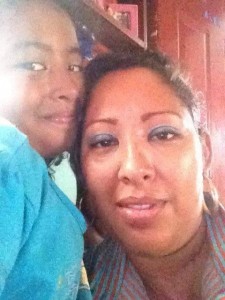 Burn victims 9-year-old Katerin Michel Perez and her mother Carolina Dominguez Meza are responding well to medical treatments and making small but positive improvements. Perez is undergoing treatment at the Shriners Hospitals for Children in Boston Massachusetts, USA, after she suffered 3rd degree burns to 53% of her upper body. Her mother, who received 2nd degree burns, is at the intensive care unit at the Karl Huesner Memorial Hospital in Belize City. The two received the injuries during an unfortunate accident inside their home on April 3rd.
The mother received burns to the hand, arms and part of her face. According to Carolina's mother Olga Meza, her daughter is showing positive signs and reacting well to the treatment in Belize. "Carolina remains hospitalized and is receiving treatments for her burns. Her swelling has gone down, she has received the first skin treatment, and is preparing for the second," explained Meza. She added that the intense treatment has caused some pain, but Carolina has remained conscious and in good spirits. "We are uncertain as to how long she will remain hospitalized."
Katerin, who was being treated for lice with gasoline, fared worse of the two victims. She received severe burns to the upper body including her arms, hands and face after she caught fire from a nearby stove.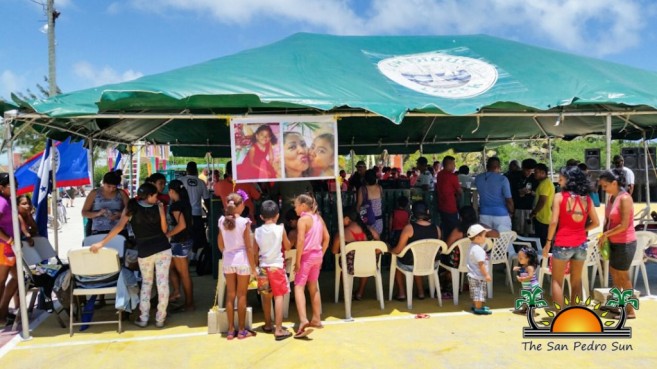 Because of the nature of the burns, Katerin was taken to the specialized burn center at Shriners. Katerin's grandmother said that while she has not physically seen her, indications are that the young girl is also responding well to the medications. "Katerin has spoken twice to her mother. It is obvious that she misses her mom because she gets emotional but Katerin is strong. She is still critical, but is reacting well to the treatment. She is being attended by some of the best doctors, but she has a long way to recovery," indicated Meza.
Katerin was flown to Shriners via the assistance of Yvette Burks from the Burn Victim Mercy Fund in Belize City.
At home, friends and neighbors of the family, as well as concerned residents of the island hosted a fundraiser to assist the family financially. By all indications, the food sale and beach party on Sunday April 12 was a huge success. Organizers say that they are still trying to collect pledges and they are expected to make an announcement as to how much money was raised very soon.
Meza took the opportunity to ask the community to keep the family in their prayers.
Follow The San Pedro Sun News on Twitter, become a fan on Facebook. Stay updated via RSS