San Pedro participates in Regional HIV Testing Day
Tuesday, July 4th, 2017
Several organizations in San Pedro gathered at the San Pedro Lions Den to host a "Regional HIV Testing Day" health fair on Friday, June 30th. From 9AM to 3PM, the National AIDS Commission (NAC), the San Pedro AIDS Commission, Projects Abroad Belize, Dr. Otto Rodriguez San Pedro Polyclinic II, and the National Drug Abuse Control Council (NDACC) welcomed all community members, offering free glucose and rapid HIV testing.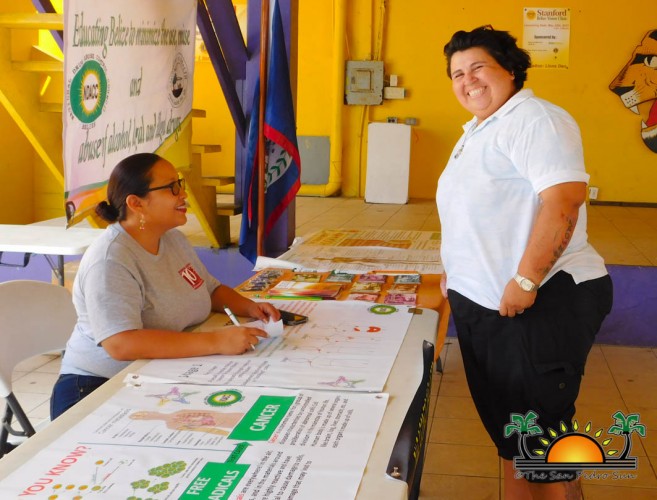 HIV (Human Immunodeficiency Virus) testing is a key strategy for prevention and treatment, thus finding out your status is a crucial step in maintaining good health. According to 2015 statistics from the Ministry of Health (MOH), a total of 31,346 HIV tests were conducted, and 239 tested positive.
Kristina Romero, NDACC District Coordinator, explained the importance of knowing one's HIV status. "It is very important for people to know their HIV status because it is no longer a death sentence. It is not like in the 1900's, where they did not know how to treat it. Nowadays, if you stay healthy and adhere to the medications, you can live a normal life. HIV does not have to turn into AIDS (Acquired Immune Deficiency Syndrome)," said Romero.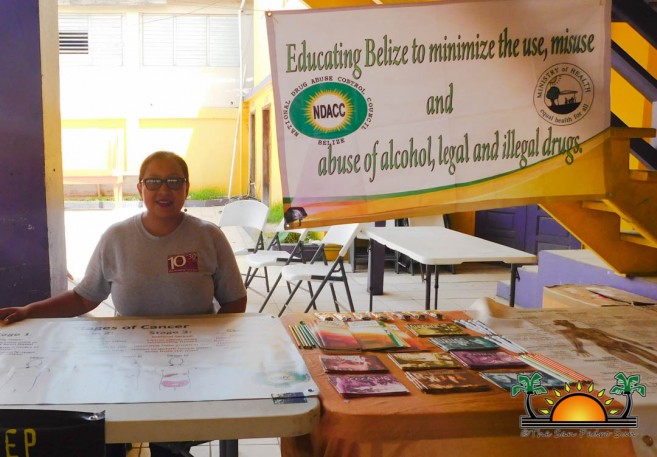 HIV is a virus that attacks the immune system's ability to fight off infection and diseases. If left untreated, HIV reduces the number of CD4 cells, which are a type of white blood cells that 'switch on' the immune system to fight disease. Low CD4 count makes a person more likely to get other infections or infection-related cancers. Over time, HIV can destroy so many of these cells that the body can't fight off infections and disease. These opportunistic infections or cancers take advantage of a very weak immune system and signal that the person has AIDS, which is the last stage of HIV infection.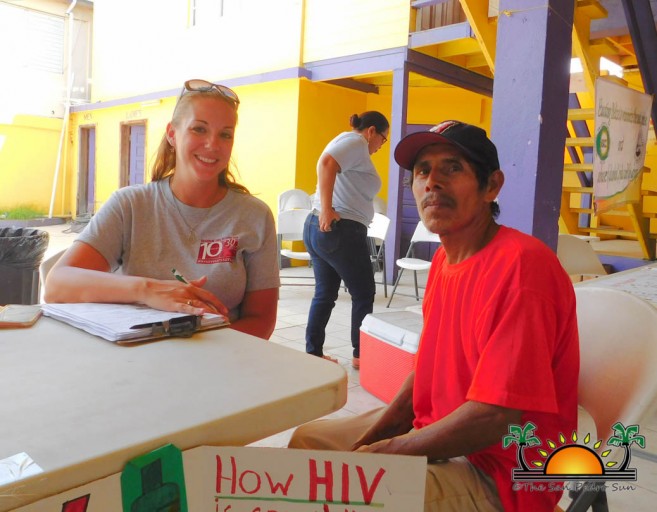 After a quick confidential questionnaire, interested persons were able to test their glucose, blood pressure, and HIV status. Nurse Alfonso Singh made the process less painstaking, as he comforted patients when he pricked their finger. While waiting for the results, he also gave HIV counseling and provided the latest information on HIV.
Nurse Singh explained the three main modes of HIV transmission. "A person can contract HIV
through direct contact with body fluids transmission such as: semen, vaginal fluids, blood and breast milk; having unprotected sex with an HIV infected person, through infected blood or blood products (sharing needles with those infected, through tattoos and body piercings); or through infected mother to child (at delivery or through breast feeding)," said Singh.
He also stated that the term "positive and negative" has been replaced to reduce stigma and discrimination. "We're trying to move away from the discrimination and the stigma. In the past, people would think that only homosexuals could contract HIV or AIDS. So we prefer to use these new terms "non-reactive or reactive to describe a person's status instead," said Singh.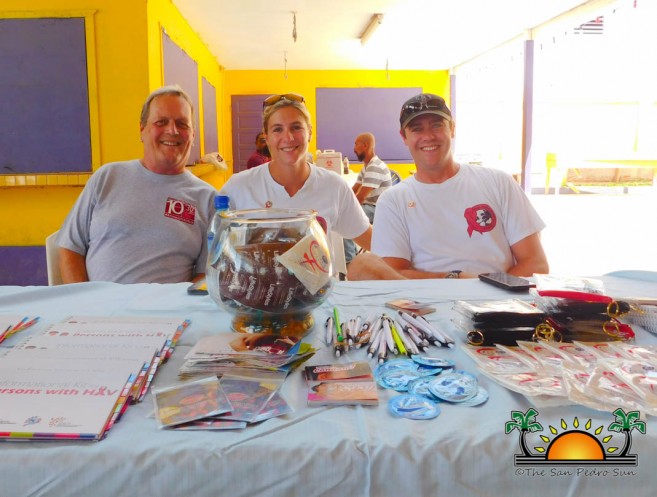 By the end of 2020, NAC envisions that Belize will have continued to reduce the number of HIV infections; extended the length and quality of life of people living with HIV; significantly reduced discrimination against persons vulnerable to HIV; and effectively coordinated a multi-sectorial response.
Special thanks goes to Smart Belize, Projects Abroad, San Pedro AIDS Commission, the National Drug Abuse Control Council, and Dr. Otto Rodriguez San Pedro Polyclinic II. Romero reminds the public that HIV testing is done daily at the Polyclinic, located on Manta Ray Street.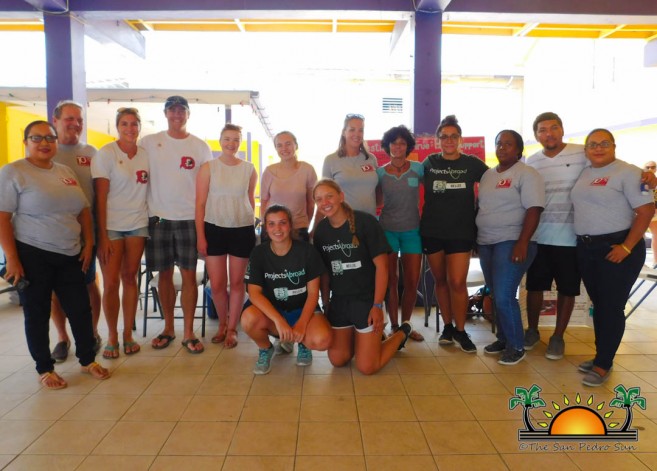 If you need more information regarding HIV, available treatment, questions, or concerns, you may contact the National AIDS Commission by calling 223-7592 or email [email protected]
Follow The San Pedro Sun News on Twitter, become a fan on Facebook. Stay updated via RSS