Taiwan Donates COVID-19 Antibody Rapid Test Kits to Belize
Thursday, July 2nd, 2020
The Embassy of Taiwan on, July 1st, donated 5,000 COVID-19 antibody rapid test kits to Belize.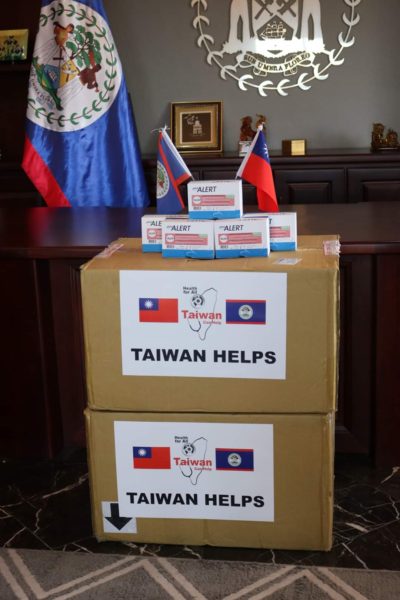 These test kits are developed by Taiwan's Excelsior Bio-System Incorporation and can deliver reliable results in just 10 to 15 minutes with 100 percent sensitivity and 95 percent specificity. These kits can be used to screen potential carriers of the virus who were infected more than seven days prior to testing. This medical assistance will help strengthen the capacity of the Government of Belize to ensure a smooth and safe re-opening of the Philip S.W. Goldson International Airport scheduled for August 15, 2020.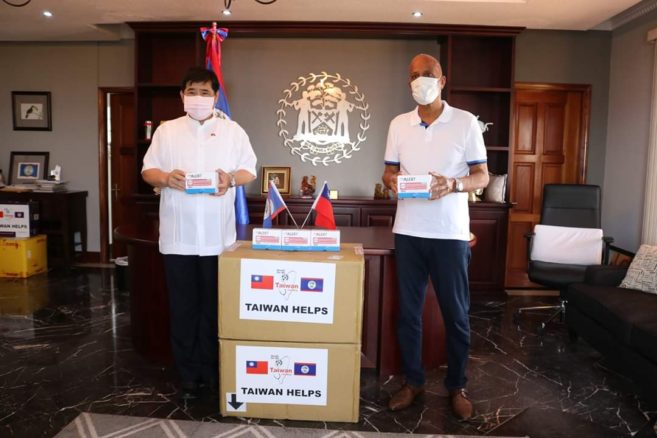 H.E. Remus Li-Kuo Chen, Ambassador of the Republic of China (Taiwan) to Belize, handed over the test kits to Prime Minister Rt. Hon. Dean Barrow.
The Government of Taiwan has also donated PCR analyzers and PCR test kits, 640,000 surgical masks, six thermal imaging cameras, 10,000 N-95 masks, 700 infrared forehead thermometers, 2,000 protective clothing, 4,000 isolation gowns, two automated temperature measurement systems, 10,000 nasal swabs and five ventilators in support of the efforts of the Government of Belize to contain COVID-19. Additionally, Taiwan has provided financial aid to Belize in the past few months.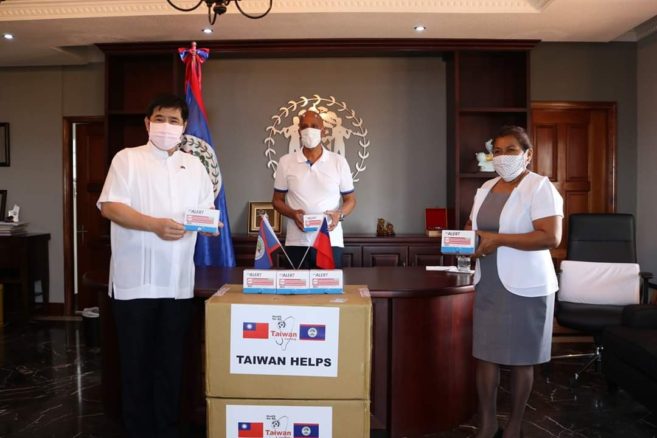 The Government of Taiwan remains committed to assisting the people and Government of Belize in the fight against COVID-19 and appreciates Belize's staunch support of Taiwan's participation in the World Health Organization and its annual World Health Assembly.
Through its Embassy in Belize, the Government of Taiwan will continue to work closely with its partners in the Government of Belize to weather this catastrophic pandemic.
Ends
Follow The San Pedro Sun News on Twitter, become a fan on Facebook. Stay updated via RSS