Message from the Hon. Kevin Bernard Minister of Health & Wellness on World Health Day
Friday, April 7th, 2023
The World Health Organization today celebrates its 75th anniversary under the theme "Health for All." The World Health Organization and the Pan American Health Organization (WHO/PAHO) started their operations in Belize during the early 1950s. At that time support to Belize included technical advice to the Chief Medical Officer and provision of equipment and supplies. Through the decades to today, the partnership with WHO/PAHO has substantially evolved and expanded, with emphasis on the strengthening of our health system, improving the quality of care and creating mechanisms for sustainability in the provision of health care.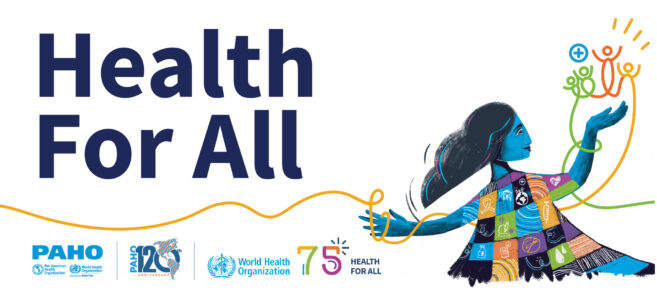 When we say, "Health for All," we mean that quality, affordable and comprehensive health care should be accessible to every Belizean, regardless of gender, age, race, socioeconomic status or location in the country.
In partnership with WHO/PAHO, Belize also celebrates decades of constant effort to address national public health priorities. I am proud to say that from February 2022 to February 2023, there were ZERO maternal institutional deaths (meaning deaths that occurred within a hospital). One pregnant mother died at her home but most likely due to COVID-19. This directly reflects the improved health care being provided within our hospitals. Another milestone in public health in Belize is the tangible reduction of infant mortality. In 2020, the infant mortality rate was 12.2 per 1,000 live births; this rate decreased in 2021 and 2022 and, this year, the rate is 11.4 per 1,000 live births. A healthy newborn and a healthy infant are the results of improved maternal and child health, exclusive breastfeeding, access to micronutrients, access to vaccinations, etc.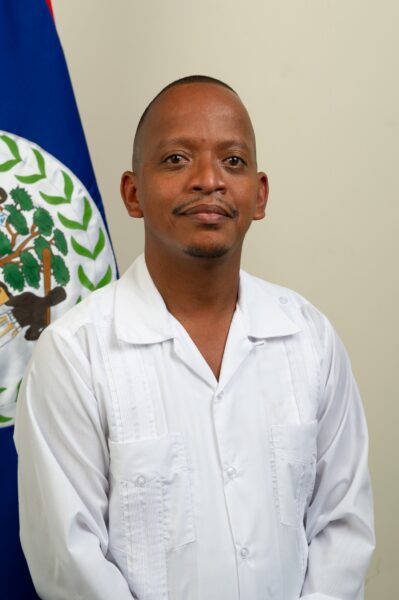 Of course, it must also be stated that the WHO is making preparations to declare Belize malaria free. This is another significant public health milestone.
An underlying principle in the global efforts of WHO is the objective to improve the well-being of individuals, families, and communities, of course within the context of a safe and healthy environment. We share this vision. We are aware that all health problems are linked to social determinants.
If we are looking at developing policies to address health, we must also develop policies to address these social determinants. There are social, economic, and environmental challenges that impact the well-being of vulnerable groups. Premature deaths due to chronic diseases, disabilities at an early age, intrafamily violence associated with multiple social ills, and migration are just some of the consequences that highlight that there is much work to be done to attend to the health and well-being of people.
National efforts are needed to address these factors, these risks, to either eliminate them or to mitigate them and thus improve the wellness status of the community.
It is critical to have a harmonization of our health plans between the social sectors, and there is the urgency of promoting health and wellness in all policies. The latter is a global strategy promoted and supported by WHO.
To all our international United Nations partners, our national stakeholders, our multilateral partners, I invite you to share my vision of "Health for All," today being World Health Day. At the Ministry of Health & Wellness, we move towards placing persons as the center of ministerial endeavors. Let us take ever seriously our responsibility, as administrators, managers, health workers, professionals, to leave seeds that become mechanisms that transform our daily efforts into sustained social interventions geared towards better "Health for All."
Thank You!
Follow The San Pedro Sun News on Twitter, become a fan on Facebook. Stay updated via RSS