Christine Syme departs to represent Belize at Miss Earth Pageant
Wednesday, November 18th, 2015
On Monday, November 16th, Miss Earth Belize 2015 Christine Syme departed Belize for Vienna, Austria where she will be participating in the 15th Annual Miss Earth Pageant. The 19-year-old beauty is among 92 contestants who will be participating in several events leading up the Miss Earth Pageant scheduled for Saturday, December 5th. Reigning Miss Earth 2014 Jamie Herrell of the Philippines will crown her successor at the end of the event.

Syme, who is hoping to charm the judges to win the crown while promoting the need to respect and care for our environment, is happy to represent her country in such a prestigious pageant. Prior to departing, Syme took part in several activities to raise awareness on environmental protection here in the island. Among some of the activities, Syme took part in preparation for the pageant with a photoshoot with Olivera Rusu, a video presentation on the environment, modeling training with Zuzanna Mello and fitness training at the Train Station. Syme also took part in clean-up campaigns and tree planting initiatives.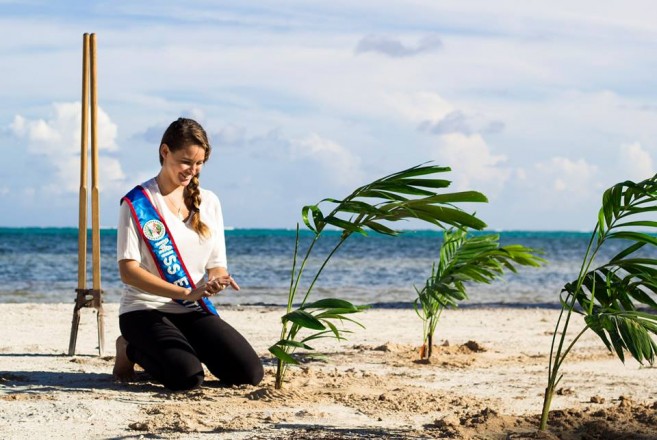 One of the biggest events held in order to raise funds to subsidize pageant expenses was a grand raffle held at Caribbean Villas Hotel. Winners of the raffle were drawn on Sunday, November 18th, and the winners are as follows: 1st place Ken Richmond, 2nd place Cathy Wakelin, 3rd place David and 4th place Ti Southwell.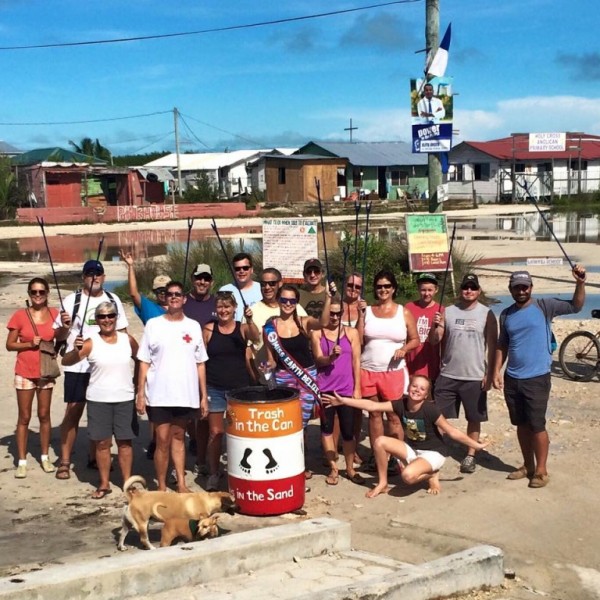 While in Vienna, Miss Earth Belize 2015 will take part in pre-pageant competitions as well as talk shows, banquets, seminars, clean up campaigns and tree planting initiatives. Some of the completions being held during the two weeks leading up to the big pageant include the Long Gown Competition, Talent Competition, Swimwear Competition, National Costume Competition and Resort Wear Competition. The main show will take place at the Marx Halle in Vienna, Austria at 8PM on Saturday, December 5th. The show will be aired through FOX Broadcasting Company (official channel to be announced later). This year's event is focusing on Climate Change, campaigning though the 5R's: Re-think, Reduce, Reuse, Recycle and Respect.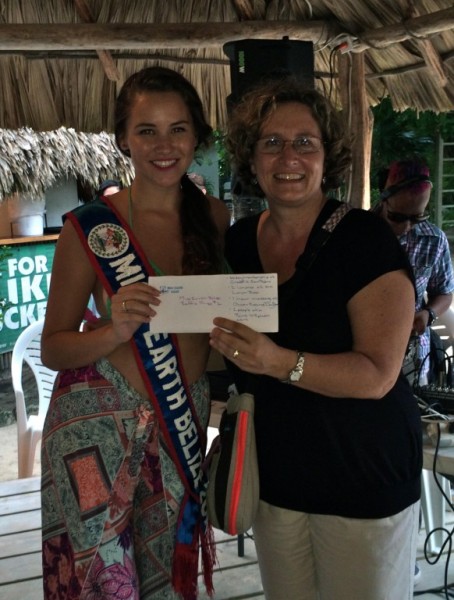 Miss Earth Belize 2015 Christine Syme would like to thank all her sponsors who made her participation possible: Honorable Manuel Heredia Jr., Sunrise Realty, Seaduced by Belize, Lola's Pub, Victoria House, Ramon's Village Resort, Xanadu Resort, Train Station, Zuzanna Mello, Olivera Rusu Photography, Michael Roe, Guest Supply Store, Rebecca Arceo, Caribbean Villas Hotel, Tropic Air, Carlo and Ernie's Runway Bar, Ambergris Divers, Boaz Golf Cart Rental, CrossFit San Pedro, Lunch Box, Melody's Art Gallery, Time Out by the Sea, Belize Chocolate Company and Ocean Essence Day Spa.
Follow all of Syme's adventure through her Facebook page: https://www.facebook.com/MissEarthBelize2015/
Follow The San Pedro Sun News on Twitter, become a fan on Facebook. Stay updated via RSS