Police Report
Sunday, December 22nd, 2013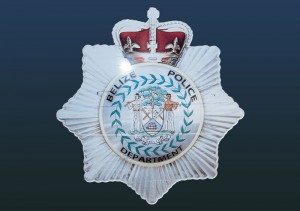 Damage to Property
On Saturday, December 14th, 46 year old Daniel Nah visited the San Pedro Police Station to report that on Friday, December 13th his house had been vandalized. According to Nah, sometime around 11:30PM he was awakened by his common-law wife, Sylvia Lopez, who informed him that she heard someone throwing stones at the house. Nah quickly responded and went to investigate what was causing the disturbance. Upon investigating, Nah found a Hispanic male, known to him as Nigel, throwing stones at his house. Nigel was taken away from the font of the house but returned shortly again and continued to throw stones, which hit Nah's glass door causing it to break. According to Nah, the door is valued at $800. Court action was requested.
Harm
* Fabiola Cuevas, 53 years of age, of San Pedrito Area reported to San Pedro Police that one Saturday, December 14th she was attacked by her common-law husband, Santiago Rivera. According to Cuevas, around 10:30PM while arguing with Rivera, he punched her on her right shoulder. As a result Cuevas' daughter intervened but was knocked down by Rivera. He then left the house and has not returned. A medical report was issued to Cuevas. Police are searching for Rivera.
* Roy Tun, 37 years of age, reported to the San Pedro Police Station that on Sunday, December 15th at about 5AM when he arrived at his residence along with his wife, Paulita Caliz, he got into an argument with his brother-in-law, Elmer Barrios. According to Tun, Barrios grabbed him by the neck and choked him until he fell to the ground. At the same time Caliz shouted to Barrios, "Kill him because he knows the truth". Barrios then punched Tun to his head and told him "Give up. Give up." Tun responded by saying "I give up" and Barrios then released him. Police are searching for Barrios.
Theft
On Tuesday, December 17th at 7:30PM, Manuel Azueta visited the San Pedro Police Station to report that his boat had been stolen. According to Azueta he went to check on his boat earlier at 6:15AM and noticed that his boat, which is usually docked in the Boca del Rio Area, was missing. Azueta stated that the previous night he had ensured that his boat was properly secured. The vessel is reported to be a white and blue hull with brown stripes 25 feet fiberglass boat named 'Claudia'. The boat is registered as BZ-0335 and is valued to be $20,000 and the outboard engine valued at $16,000. Azueta has requested court action. Any person who has information that may lead to the recovery of the boat can contact the San Pedro Police Station.
Follow The San Pedro Sun News on Twitter, become a fan on Facebook. Stay updated via RSS