Island officers participate in Public Relations Training
Wednesday, April 15th, 2015
Ten police officers from the Coastal Executive Unit participated in a one-day Public Relations Training. The workshop was held on Wednesday, April 8th at El Pescador Resort and was aimed at improving customer service skills at the San Pedro Police Department and Caye Caulker Police Department. Dennis "Deni" Sunderman from Tropic Air and Steve Spiro from El Pescador led the training session, targeting key skills to promote a better relationship between police officers and community members.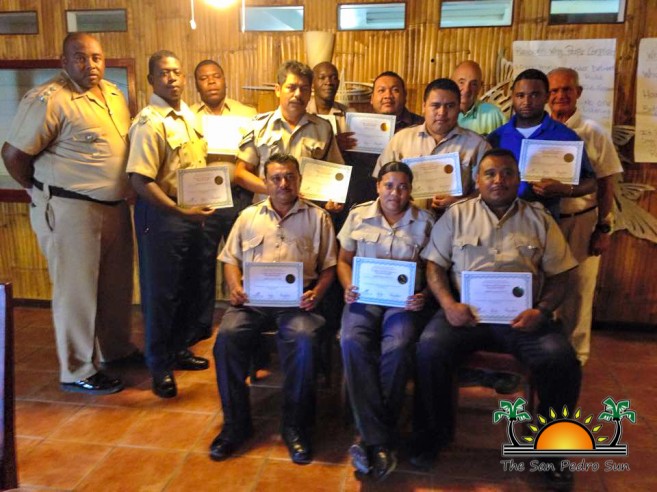 According to Officer in Charge of the Coastal Executive Unit, Assistant Superintendent Henry Jemmott, the training was much-needed as many of the officer lack the proper skills to deal with the public. "We have always had complaints about our officers not knowing how to deal with people. We are trying to work on that because we want to have a good relationship between the police and the community. I have always encouraged my officers to treat citizens with the utmost respect and professionalism. We are here to serve the community," said Jemmott.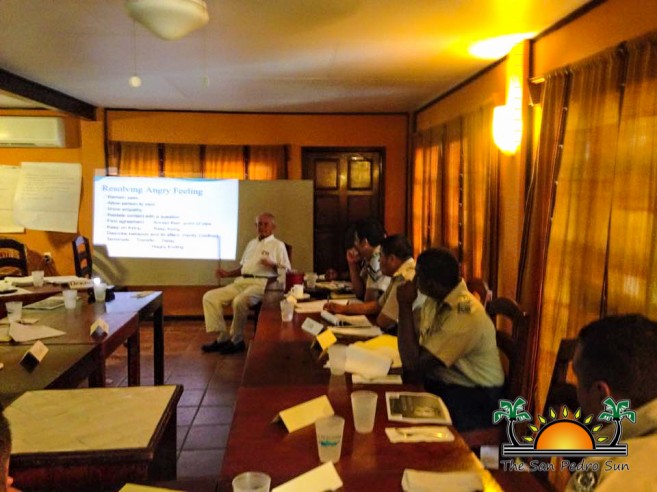 Officers participating in the training learned proper greeting methods, how to deal with difficult persons and rapport, among other public relations topics. At the end of the training each officer received a certificate of completion. Those officers will now be tasked to share what they have learned with the other officers at their station. "I am proud of the officers that participated and took this training session as a learning experience. We are all about improving customer service for the people of San Pedro and Caye Caulker. We hope that these officers implement what was taught to them and share what they have learned with all their colleagues so as to eventually offer exceptional customer service to all that visit the police station," said Jemmott.
OC Jemmott would like to extend a big thank you to Sunderman, Spiro and the entire staff of El Pescador for making the training session possible. Congratulations to all ten participants.
Follow The San Pedro Sun News on Twitter, become a fan on Facebook. Stay updated via RSS