SP Police strengthening community policing
Thursday, January 19th, 2017
The San Pedro Police Department (SPPD) has been very active in their weekly meet and greet sessions around the island. The initiative sees officers engaged in efforts to strengthen community policing by visiting residents in different parts of the island. On Wednesday, January 11th, the SPPD took a different approach, assisting the needy and vulnerable with food.

Speaking on the behalf of the Police Department was PC Juan Choc, who explained the importance of touching base with the community. "We have started this new project known as the 'Outreach Program,' which comes under community policing," said Choc. "It focuses in giving to the less fortunate, whether it is food or groceries." Choc stated that as long as the program exists, they will continue assisting in any way possible.

The officers were accompanied by their Officer in Command, Superintendent Henry Jemmott and other senior officers. They visited many areas on the island distributing food. "We gave out food to many people who may be homeless, and might not have anything to eat," said Choc.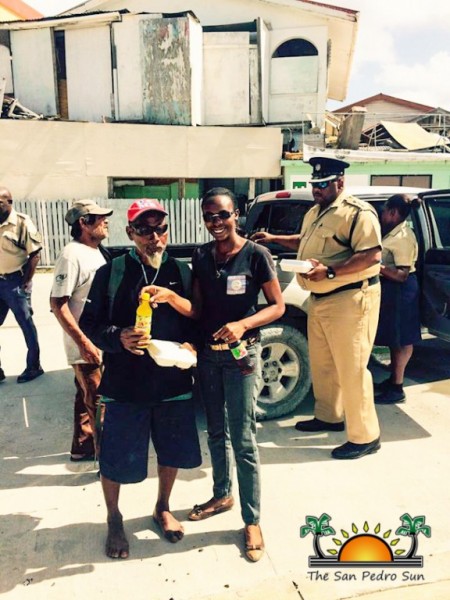 Many of the food recipients said that they forage for a meal each day, and were very grateful for the police's generosity. They thanked the officers for the meal and commended them for their hard labour to keep order and peace on the island.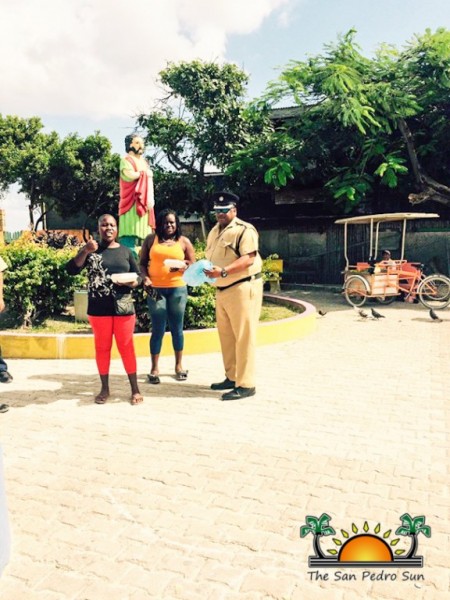 Choc added that the police will continue engaging in similar activities, and assist the public in general. He also stated that during these visits around the island, residents can also feel free to make suggestions and offer ideas on how the police can continue improving.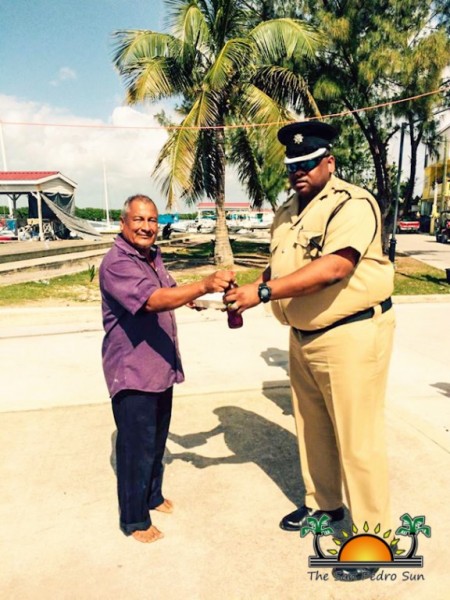 The SPPD will continue holding meet and greets in all areas of the island every Wednesdays.
Follow The San Pedro Sun News on Twitter, become a fan on Facebook. Stay updated via RSS