Belize Police Department awards volunteers and neighborhood watch groups
Saturday, September 1st, 2018
Island volunteers and neighborhood watch groups were awarded during the Belize Police Department's Community Policing Unit Award Ceremony held at Old Belize, located on the Western Highway on Wednesday, August 29th. Present at the award ceremony were Police Officers, Cadet Members, neighborhood watch groups, members from businesses, community and other partner agencies, where they were recognized and given certificates of appreciation.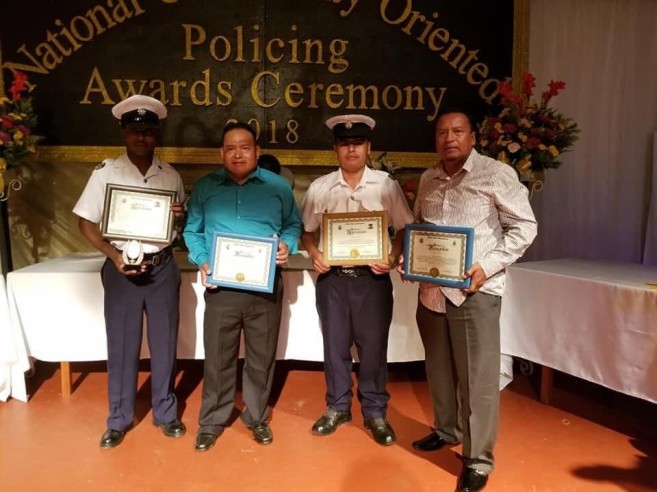 San Pedro Town officers, Police Constable (PC) Juan Choc and PC Harris Gabourel received awards of appreciation for their contribution and dedication to the island community, while special volunteer Constables Samuel Gomez and Marcus Baki received appreciation awards for their time volunteered and dedication given to the San Pedro Police department.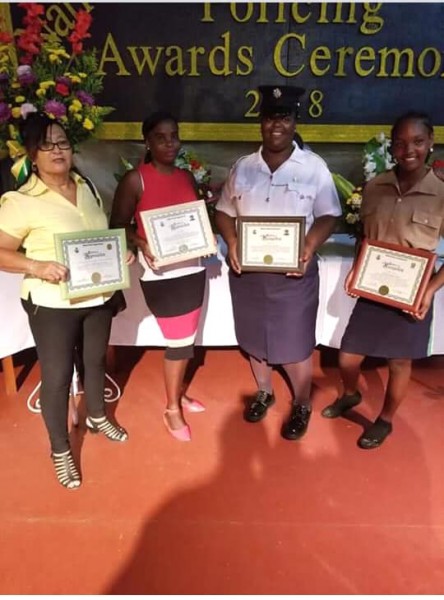 Neighborhood watch groups recognized included South Ambergris Caye Neighborhood Watch, North Ambergris Caye Neighborhood Watch and Mid-North Ambergris Caye neighborhood watch.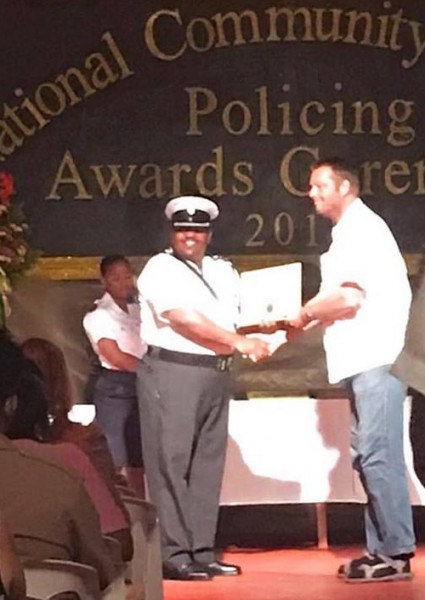 PC Juan Choc states that this is a way to show appreciation to all the different persons that support the police's efforts to keep the community safe. "The neighborhood watches on the island help us in many ways like reporting or even preventing crime and violence in their respective areas.'' He further recommends island residents to join a neighborhood watch group in their respective area and help in combatting crime on the island.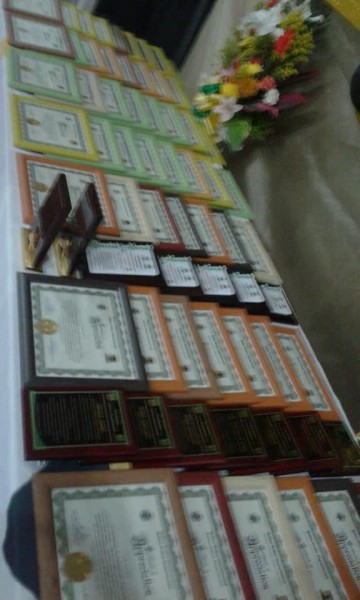 The San Pedro Sun congratulates the volunteers and neighborhood watch groups who received awards and encourage them to keep up the good work in ensuring the safety of our community. Island visitors and residents are encouraged to report crime by calling the San Pedro Police Station at 206-2022 or visit their offices located on Pescador Drive.
Follow The San Pedro Sun News on Twitter, become a fan on Facebook. Stay updated via RSS