"For the Love of San Pedro," organizers move forward with plans for a safer San Pedro
Friday, July 6th, 2018
Following the "For the Love of San Pedro" rally that was organized by the San Pedro Chapter of the Belize Tourism Industry Chapter (SPBTIA), the Chapter has compiled information gathered from the rally and is moving forward in addressing some of the concerns island residents have.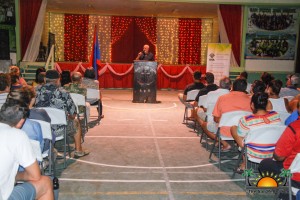 Held at the Angel Nuñez Auditorium on June 7th, concerns and possible solutions to the rising crime situation on Ambergris Caye, and specifically, the Town of San Pedro were voiced. With more than 300 people in attendance, out of the 283 who registered, 32 expressed interest in becoming Special Constables, 65 expressed interest in joining the SPBTIA, 60 expressed interest in identifying and improving housing for police while 110 expressed interest in forming a Neighborhood Watch Program. 72 people in attendance also submitted comment cards, all discussing various issues and possible solutions to concerns ranging from topics of a regulated manifest for the water taxis, to better and mandatory education for all school-age children including mandatory high school education. 90% of all comment cards returned included more than three different topics for discussion and some up to seven different topics/concerns/possible solutions.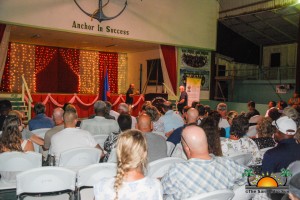 These comments were organized in order of most repeated responses mentioned, except for the last one, which, because of its political ramifications was left for last.
• Mandatory Manifest for Water Taxi from Belize City and Caye Caulker to San Pedro with proper ID and two on-duty police officers stationed at the docks during arrivals and departures. Police to review manifest without infringing on the rights of citizens and tourists for freedom of travel, allowing for the safety of travelers and determent of those coming to San Pedro for illicit purposes.
• Belize Tourism Board (BTB), Belize Hotel Association and other quasi-governmental agencies to return more BTB taxes back to the island for the purpose of hiring tourism police as promised by the BTB when rates were increased, but has not actually happened.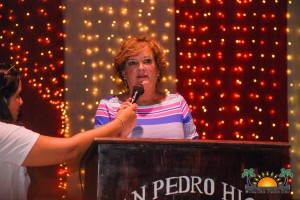 • BTB to take a portion of marketing dollars and work toward producing a better product in San Pedro, with more dollars used toward actual issues that face the island such as garbage, sewage, water issues, medical and safety concerns.
• Increase in pay for police officers placed in San Pedro to reflect differences in the economy. Monies increased for per diem housing and a calculated recruitment program to hire local San Pedranos into the police force, so they are invested in the community.
• More police officers on patrol at night walking beaches, streets, and neighborhoods and "manned" current sub-stations 24/7 and more sub-stations north of San Pedro Town.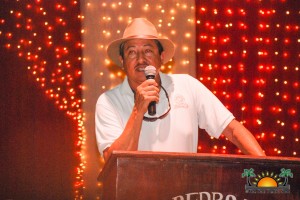 Prosecution Related Issues – Real accountability from our police department on the ground and in the Cabinet with regards to proper police enforcement, prosecutorial procedural training of officers to ensure proper prosecution of lawbreakers. Statutory changes within the Laws and the Constitution that allows the State/Country to prosecute lawbreakers without charges being filed by victims, especially those of domestic abuse, rape and bias discrimination. Charges brought by the State especially when many wrote that they felt intimidated or that they would face additional victimization or retaliatory victimization for bringing forth charges on offenders. Also, many mentioned that bail for violent crimes is minimal, and that the current magistrate was not being forceful with those that have and do commit crimes, both violent and non-violent.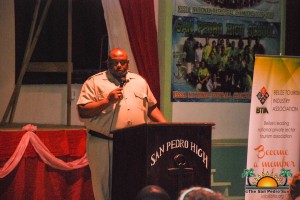 • Police Corruption – Three anonymous business owners discussed times at which police officers have pressured them for protection monies. Also, police officers that have committed offenses themselves should not be allowed to continue on the force. Moving them to another district is unacceptable. 20 respondents mentioned that they felt that when they had tried to file police reports after an alleged crime, that they were treated more like the criminals and not as victims. Some questioned why the Officer in Charge/Mayor and other officials publicly push to file police reports yet when they tried, were told to come back, were given a hard time, were asked what their age was (and how off-putting that was) and how after they finally filed a report, that when they checked back on the report and the progress days later, the police department had lost their report and that they had to file again. This led to the assumption by some of the respondents that when a perpetrator was named, that if they had any affiliation, relative or friends of friends on the force that those reports were "lost". Made mention as well, by three anonymous respondents that they were approached by the magistrate to provide "monies" to the magistrate to rule in a certain fashion. Also mentioned, the need for a true "911" service with hired dispatchers working 24/7.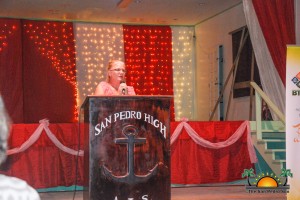 • Census or clear understanding of how many people are actually residing on Ambergris Caye and the fact that our allocation of tax dollars is based on less than required/held back, or denied for proper allocations to San Pedro as needed to help increase and train our police force and increase proper infrastructure needs.
• Education – More low/no cost staffed schools so all school-age children can attend. A vocational school would allow more to attend high school, and make high school mandatory so that at-risk youth have an opportunity to learn trades as we grow as a community and as the needs of our community demand better and more educated youth to have a better chance at gainful employment. Poverty = Crime. Education decreases poverty.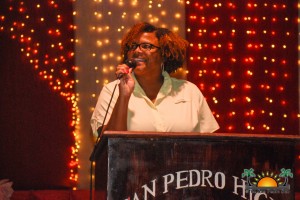 • Street Lights – Dimly lit neighborhoods are begging for better-lighted streets. Escalante sub-division was mention six times.
• Deny liquor license extensions and enforce a curfew for children under the age of 18. Hold parents accountable for children that break curfew.
• A true and enforced Master Plan for Ambergris Caye with emphasis on sustainable development, safety, affordable medical resources, and education.
• Lastly, mentioned as many as 25 times, "Why is the Minister of Tourism not involved in any public way with regards to the growing concerns of residents as it pertains to tourism, the lifeblood of the island?"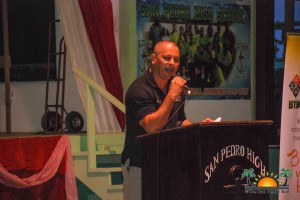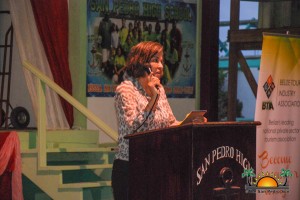 On Thursday, June 28th the SPBTIA held their monthly meeting where the above issues were discussed. It was decided that Scott Harnish will organize the group of individuals who are interested in the Special Constable program and Erin de Santiago will be contacting via email those who are interested in forming Neighborhood Watches. Efforts are also in place to grow the SPBTIA membership base in order to strengthen the organization and garner a louder voice for the island. It was decided to solicit the assistance of retired Superintendent Rudolph Orio, National Coordinator of the Police Auxiliary Unit and who is an expert in community policing and has offered his assistance. Other plans in place include determining the allocation of BTB monies earmarked for Tourism Police, following up with the boat manifest which is apparently ready for approval and identifying possible housing options for police.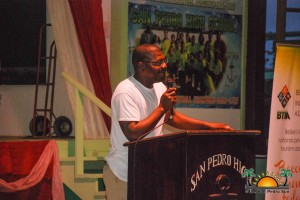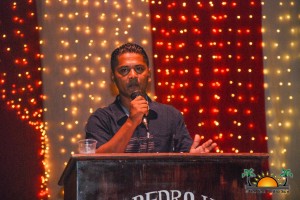 If you are interested in participating in any of the groups mentioned or would like more information on how you can help please contact SPBTIA Chairwoman Tamara Sniffin at [email protected]
Follow The San Pedro Sun News on Twitter, become a fan on Facebook. Stay updated via RSS