Police Report: Illegal entry
Friday, April 28th, 2017
On Tuesday, April 25th at 6:30AM, based on Special Branch information, a joint team of San Pedro Special Branch and Quick Response Team personnel conducted a search of an apartment occupied by Salvadorian Carlos Eduardo Mazariego Bolanos in the San Marcos Area. Bolanos was observed to have a tattoo of the number '18' on his chest. When asked for travel documents by police, Bolanos did not have them and as such was charged by the Immigration Department for failure to comply with a visitor's permit. Bolanos was fined $1,000 and sentenced to one month imprisonment.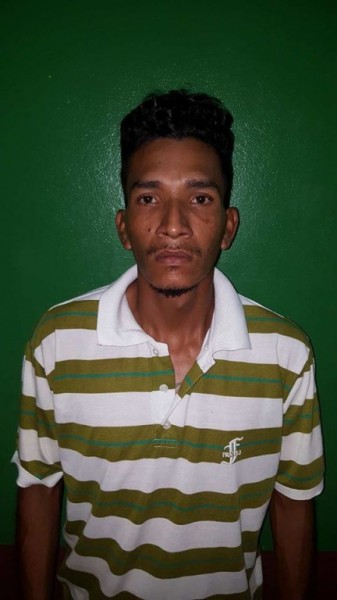 Further checks were conducted with authorities in El Salvador who confirmed he is wanted for numerous crimes. Bolanos is suspected to be a member of the "18th Street Gang".
Also present at the time of the search was his wife, Marlene Beatriz Romero Moran who was also charged by the Immigration Department for the same offence. She has a 1-year-old Belizean child and a 6-year-old Salvadorian child who were placed under child protective services.
Follow The San Pedro Sun News on Twitter, become a fan on Facebook. Stay updated via RSS