San Pedro and Caye Caulker Police complete in-service training
Saturday, July 15th, 2017
On Tuesday, July 11th and Wednesday, July 12th, a group of Special Constables and police officers of the Coastal Executive Unit (Ambergris Caye and Caye Caulker) participated in an in-service training. Held at San Pedro Town Council Conference Room, in-service training has been cited as one of the most important responsibilities in any law enforcement. From 9AM to 5PM, facilitators Assistant Superintendent (ASP) Eusebio Lanza, Officer Commanding Training Planning and Support Unit, National Police Training Academy (NPTA); and Sergeant (Sgt) Clinton Magdaleno, Instructor at NPTA, took turns consulting participants on current laws and practices of the Belize Police Department.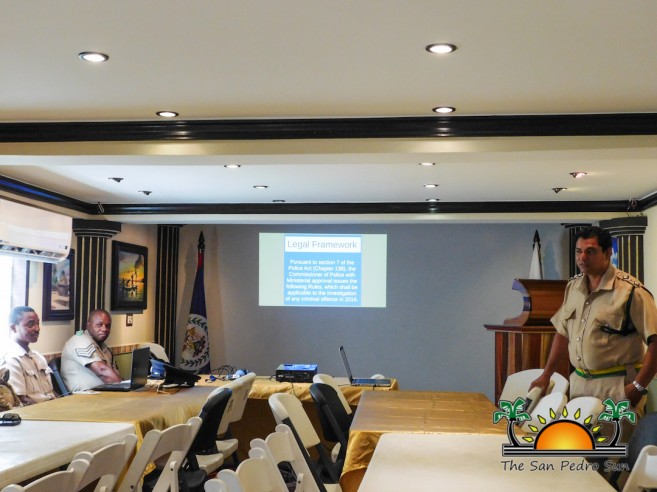 Since the Commissioner of Police Laws was recently updated in 2016, ASP Lanza explained the newly revised guidelines and objectives, many of which included: how to interview suspects, how to deal with sensitive cases of rape and domestic violence, how to do proper report writing, the best methods of customer service and hospitality, and to get familiar with documentation.
ASP Lanza explained the importance of the training. "I believe that the laws should not be hidden, and everyone should be aware of them…some police officers were unware of the changes. With these updated laws, I know that [we] can be more productive. However, there are some officers who feel that they are above the law. We are public servants. We have the right to detain or deprive persons of their liberty, which is a privilege. So training them will ensure that they are aware of their responsibilities as police," said Lanza.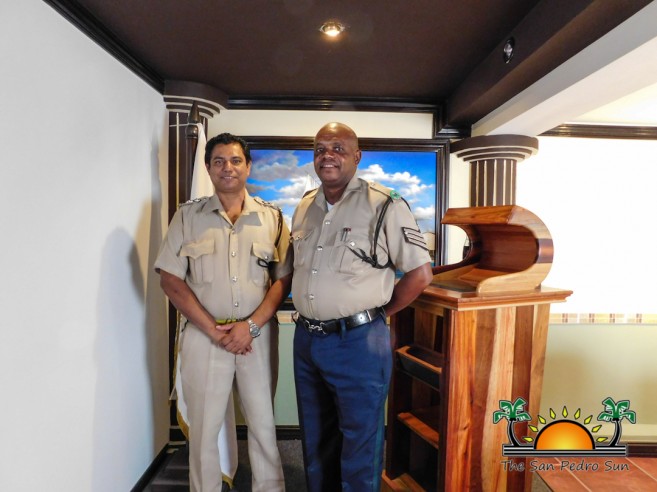 Sgt Magdaleno stated that well-trained personnel are better prepared to act decisively and correctly. "Training not only results in greater productivity and effectiveness, but it nourishes cooperation and
provides a safeguard for being legally accountable for police's actions. We hope that we can prepare our trainees can for exemplary service to the entire community through a comprehensive, integrated, multi-disciplinary, and well-coordinated program of education and training," said Magdaleno.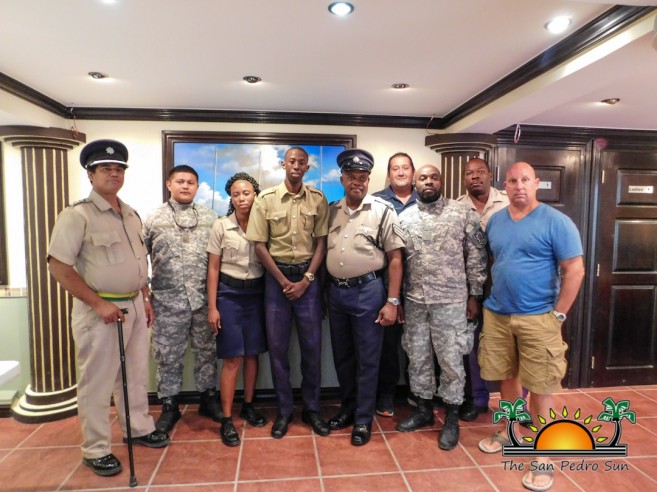 The training workshop was successful, and the facilitators will be conducting more in-service training throughout Belize. The facilitators also look forward to organizing more training sessions in the future, and to return to San Pedro.
ASP Lanza thanks Officer in Charge of the Coastal Executive Unit, Superintendent Henry Jemmott, Fido's Restaurant and Bar, the San Pedro Town Council, the San Pedro and Caye Caulker Police Sub Formation, and Gina Hyde, Civilian Secretary of the Training Planning and Support Unit, NPTA.
Follow The San Pedro Sun News on Twitter, become a fan on Facebook. Stay updated via RSS