Gaspar Vega resigns from Cabinet following land scandal
Wednesday, October 19th, 2016
After the recent land scam revelation involving Former Deputy Prime Minister and Minister of Natural Resources and Minister of Agriculture, Honorable Gaspar Vega, has resigned from Cabinet. In a meeting held in Belize City on Monday, October 17th, Prime Minister Right Honorable Dean Barrow confirmed and accepted Vega's resignation.
Last week, evidence surfaced showing that Vega, who was the Minister of Lands at the time, authorized the sale of a 2.75 acre, seafront prime property near Mile 5 on the Philip Goldson Highway land. In 2011, Attorney Sharon Pitts applied for permission to survey the entire parcel, but it was discovered that the land had been privately owned since 1988. Through a directive from Minister Gaspar Vega, who was previously informed that the land was private property, Pitts was granted a title for 1.626 acres of that private property, and paid $10,569. In January 2013, the remaining 1.057 acres was then given by Minister Gaspar Vega to his business associate, Hilmar Alamilla, who only paid $2,500. However, in December 2013, Alamilla sold the parcel of land for $15,000 to Minister Vega's son Andre Antonio Vega, and he became the titleholder of that parcel of land.
According to the documents, the Ministry of Natural Resources (MNR) chose to reacquire the property from the secondary titleholders, Pitts and Vega in 2015, since it was already privately owned. In January 2015, the MNR chose to pay attorney Sharon Pitts $400,000 to compensate her for her investment of $10,569.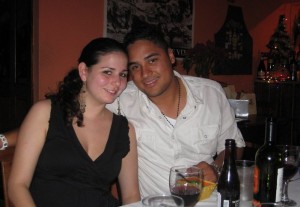 Then in September 2015, the Government of Belize (GOB) agreed to pay Dominique Gomez, (acting on behalf of her boyfriend Andre Vega) $400,000, with the sum of $100,000 immediately and $50,000 every month until the full amount was paid.
After this scandal was revealed, Prime Minister Barrow spoke on Vega's decision to resign. "I accepted the resignation of the Hon. Gaspar Vega from the Cabinet of Belize – his resignation as a minister of government. I must make clear that Gaspar said to me that he would never knowingly have signed titles to land that didn't belong to government. He made clear that he recognizes that in all the circumstances… especially given that his son became the "owner" of one of the two parcels and was paid compensation after the facts were discovered in terms of the titles having issued in error…in all the circumstances, his position naturally became untenable. He is certainly not prepared to put himself and his family through the ringer. As of now, Gaspar is not resigning from the House of Representatives and will, it appears for the foreseeable future continue to represent his people in Orange Walk North."
The Prime Minister also stated that the Government of Belize (GOB) has no intentions to bring criminal charges against Vega, or for him to demit office in the House of Representatives. He did state that newer tactics would be implemented to avoid embezzlements from occurring.
In a press briefing, Prime Minister Barrow expressed his views on the scandal. "I am extremely saddened by what has happened. Gaspar Vega certainly was with me as my deputy from the time we first won in 2008 and before that he was one of the fieriest battlers and most effective leaders of the United Democratic Party. In addition to all that, he was and remains my personal friend. He is one of the most warm-hearted, caring, genuine individuals that I have had the good fortune to come across."
According to the Prime Minister, Vega has not indicated if he will also resign from the House of Representatives. He stated that he has not decided who will be Vega's replacement to serve as Minister of Agriculture, Fisheries, Forestry, Environment and Sustainable Development yet. Since 2008, Vega has served as the Area Representative of the Orange Walk North constituency, and was the Deputy Prime Minister of Belize until he was replaced recently by Honorable Patrick Faber.
Follow The San Pedro Sun News on Twitter, become a fan on Facebook. Stay updated via RSS