Municipal Elections 2021: Official PUP slate unveiled for San Pedro Town
Friday, January 22nd, 2021
The 2021 Municipal Elections are fast approaching, and both the United Democratic Party (UDP) and the People's United Party (PUP) have unveiled their slate of candidates for the election on March 3rd. The PUP officially announced their team on Friday, January 22nd.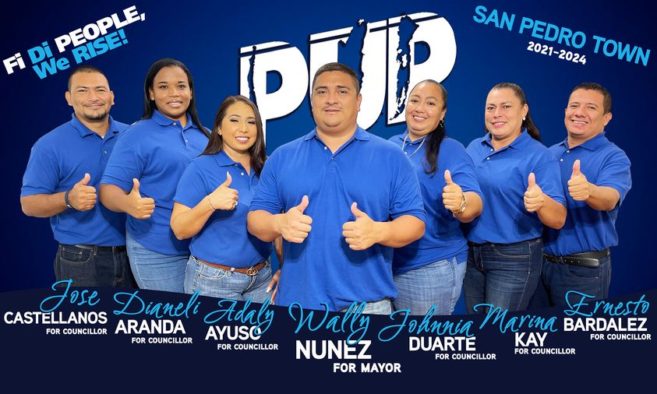 The UDP was first to make their slate official, headed by Mayoral candidate Ruben 'Rux' Gonzalez. The UDP slate is described as experienced, diverse, with new vision, and eager candidates seeking to work for San Pedro Town's betterment. Gonzalez has more than 25 years of accounting and administration experience, and has served as a councilor for six years.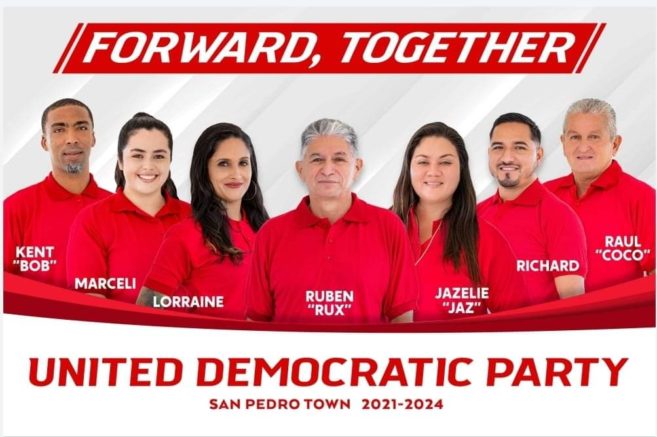 He hopes to have the opportunity to lead his town along with his team. His official slate includes Kent' Bob' Gabourel, Richard Cordova, Jazelie Azueta, Marceli McCorkle, Raul Gonzalez, and Lorraine Reid.
The PUP's official team is headed by Mayoral candidate Gualberto 'Wally' Nuñez. He has expressed the desire to serve his island community, and as a former councilor, Nuñez is confident he can deliver. According to Nuñez, if he wins, the islanders will see honesty, service, and transparency. Nuñez is ready to serve La Isla Bonita. He hopes to head the next Town Council administration with his team, Dianeli Aranda, Johnnia Duarte, Marina Kay, Adaly Ayuso, Jose Castellanos, and Ernesto Bardalez.
Voter Registration deadline extended
Elections and Boundaries added additional dates to accommodate persons wishing to participate in the upcoming Municipal Elections to register. The only two days open for registration will be Saturday, January 23rd, and Monday, January 25th. Documents needed to register include a birth certificate with social security card, a birth certificate with one pictured endorsed by a Justice of the Peace (JP), or a valid passport. Nationalized Belizeans need their Nationality certificate with their social security card and one picture endorsed by a JP.
The Elections and Boundaries office in San Pedro is located at the Paz Sisters Plaza on Pescador Drive.
Follow The San Pedro Sun News on Twitter, become a fan on Facebook. Stay updated via RSS