2012 IBL Basketball Champions to be crowned this Friday
Thursday, August 16th, 2012
There is one game left in the 2012 Interoffice Basketball League (IBL) season and on Friday the IBL kings will be crowned.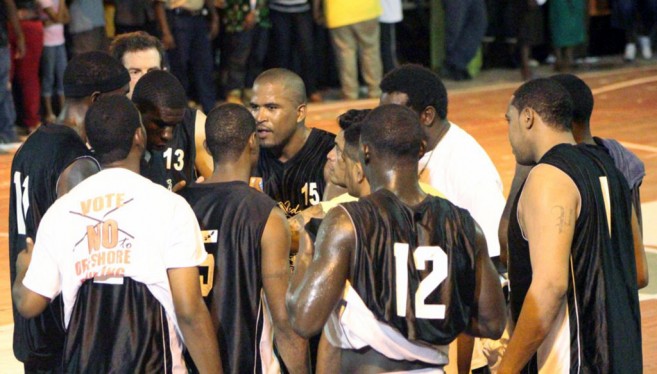 The IBL final series game five will see hometown favorites Tuff E Nuff take on Alamilla's in a game that will decide the champions of the season and will again see some of the country's best players battle it out on the court to showcase their skill and athletic ability. Tuff E Nuff has taken the competition by storm and has dominated the season from the start boasting a better record than any other team in the league and breezing through the playoffs to reach the final series suffering just two loses all year. They did however, come up against some tough opposition, meeting the only team to beat them throughout the competition in a 5-game final series that has now come to last match in a thrilling 2-2 tie for the crown. Alamilla's is the first and only team to show stiff competition to the impressive Tuff E Nuff squad, but coach Rico Black has professed that the team is ready to bring it home; and they will be holding nothing back in the final game when they make their last effort for the championship.
Tip off for Game Five of the 2012 Interoffice Basketball League will be on Friday August 17 at 9PM at the Bird's Isle Basketball Stadium. Coach Black will be taking a boat over to the city for the game allowing friends and fans to go to cheer and show their support for their team. The boat leaves San Pedro at 6PM on Friday from Tuff E Nuff Tours on the Sandy Point Resorts dock near Ruby's Hotel and returns promptly after the game. Passage is $20 per person and includes admission to the game. Get in touch with the Tuff E Nuff boys to reserve your seat.
Follow The San Pedro Sun News on Twitter, become a fan on Facebook. Stay updated via RSS