SPHS boys bring home second place trophy from Northern Regional Football Tournament
Wednesday, February 13th, 2013
A boat load of excited students and teachers left San Pedro on Friday afternoon, en route to Orange Walk Town where they would compete in the Annual Secondary Schools' football regional competition. The San Pedro High School (SPHS)Girls were first to take the field around 8AM going up against Corozal Community College (CCC). The girls played defensively, standing their ground through the entire game which ended in a nil – nil draw. The game went into penalty kids, and this was where the team couldn't keep its momentum. The game ended in a 3-1 score in favor of CCC. Even with this loss, the girls managed to take third place by goal differential.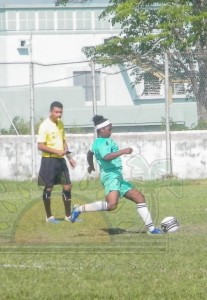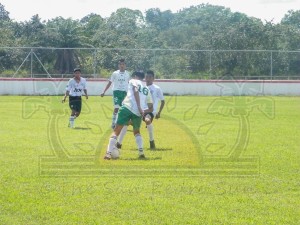 With enthusiastic fans that had traveled from the day before to cheer on their San Pedro teams, the boys gave a really good show. The first game for the boys started around 12:05pm and saw them going up against Belize High School for Agriculture (BHSA). BHSA tried to keep our boys down, but in the 50th minute of the game, Jordy Craft landed the first and only goal of the game through a penalty kick, garnering SPHS Boys the win with a score of 1-0. Excited fans became even more energized as the boys prepared for the Championship game.
The Championship game saw the boys going up against Escuela Secundaria Tecnica Mexico (ESTM). The game started around 3PM. This was a tight game. With enthusiastic fans and re-energized players, the game came off on a good start. First half ended in a 1 – 0 score in favor of ESTM by striker Camilo Sanchez. Early in the second half, Sanchez scored a second goal. This was followed by a third goal for ESTM by striker Eliezar Itza in the 50th minute of the game, giving them the win and the championship with a score of 3-0.
Despite the disappointment with the loss, fans left Orange Walk feeling that the boys did not let them down. They played hard but fair, and in the end, they were awarded the second place trophy in the Northern Regionals. Now that they are back in San Pedro, the team continues to work and practice. There is exciting potential for 2014 – perhaps a Northern Regional Championship followed by National Championship in the Secondary Schools Football tournament? It is certainly possible, with hard work and dedication. Congratulations to both teams that travelled to represent San Pedro High School. You guys did us proud.
Photo Gallery
Follow The San Pedro Sun News on Twitter, become a fan on Facebook. Stay updated via RSS