Island Athletes represent Belize at Central American Under-21 Male Volleyball Championship
Monday, September 7th, 2015
Island athletes, Gabriel "Gaby" Nuñez, Guillermo Nuñez and Afrie Black were in El Salvador participating in the 2015 Central American Under-21 Male Volleyball Championship as part of the Belize Male Under-21 National Volleyball Team. Since Friday, August 28th the team consisting of the best volleyball players from across the country have been competing again the national U-21 volleyball selection from Costa Rica, El Salvador, Honduras, Guatemala, Nicaragua and Panamá. The tournament is scheduled to finish on Thursday, September 3rd, with the winner advancing to the North, Central America and Caribbean Volleyball Confederation U-21 Male Volleyball Championships.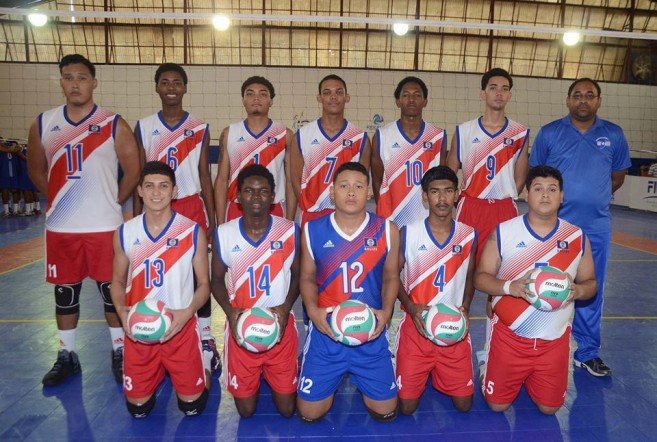 The Belize team played their first game on Friday, August 28th against Guatemala. Even though they lost 3-1 sets (10-25, 14-25, 25-22, 12-25), the team managed to demonstrate great skills on the court. Their second game on Saturday, August 29th against Nicaragua also ended in a 3-1 loss (20-25, 16-25, 14-25). On Sunday, August 30th, the Belize team took on Costa Rica in their third game in the tournament. The boys once again failed to deliver and the game ended in another loss (22-25, 17-25, 13-25).
Games continued on Monday, August 31st with Belize facing El Salvador. As defending champions, El Salvador played a good match and ultimately defeated Belize 3-1 (26-28, 25-22, 25-19, 25-20). In their fifth game, Belize played Panama on Tuesday, September 1st. The match ended in a 3-0 win for Panama (25-18, 25-23, 25-14). The Belize played their last game against Honduras on Wednesday, September 3rd.
While Belize did not take the championship they certainly garnered new volleyball skills for the other teams that will improve their play in the future. The Belize Male Under-21 National Volleyball Team was made up of Afrie Black, Simon Sedassey, Guillermo Nuñez, Jaryn Lino, Ernan Caliz, Dane Bradley, Voshaun Castillo, Alwyn Mahung, Jiovanny Gonzalez, Gabriel Nuñez and Terique Avila. Coaching the team was Leon Leslie and Brian Castillo, while Dawn Quan was the team manager.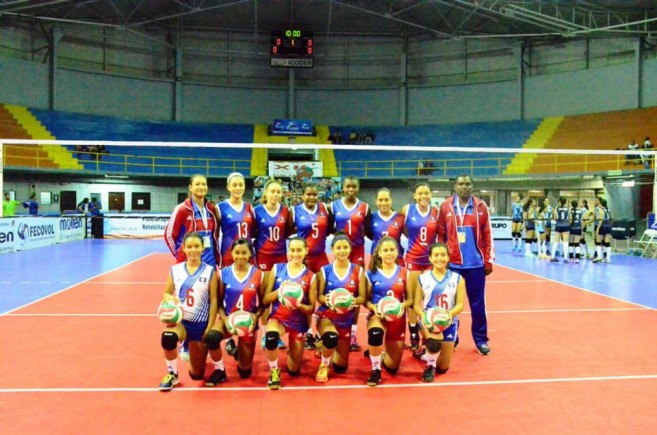 Prior to the boys' departure, the Belize Female Under-18 National Team returned from participating in the 2015 Central American Under-18 Female Volleyball Championship. The girls finished in fifth overall. In the first match, Belize lost to El Salvador, then won their following two matches against Nicaragua and Panama. The girls lost the next three matches against the Honduras, Costa Rica, and Guatemala, respectively. The team certainly made Belize proud with its efforts and team play.
The Belize Volleyball Association would like to take the time to express proud sentiments to both the male and female teams for taking the time to prepare and participate in the tournament. Big thanks goes out to all team sponsors that made Belize's participation in both tournament possible.
Follow The San Pedro Sun News on Twitter, become a fan on Facebook. Stay updated via RSS