Belizean athletes representing at Rio Olympics 2016
Friday, August 12th, 2016
Belize is being represented at the 2016 Summer Olympic Games currently underway in Rio de Janeiro, Brazil. Three proud Belizean, Katy Sealy, Brandon Jones and Renick James will be competing in their respective disciplines in an attempt to grab gold for the Jewel. This will marked the 11th time Belize has participated in the Olympic Games.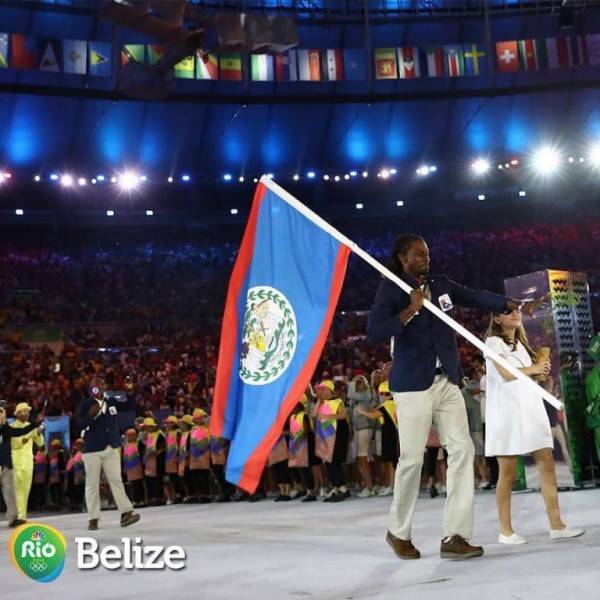 The anticipated event has athletes from 205 countries from around the world competing in 306 events surrounding 42 sporting disciplines. These range from swimming to judo and even wrestling. The main event kicked off on Friday, August 5th with a grand inauguration ceremony with a parade of athletes. The event also included music and festivity along with the lighting of the Olympic cauldron. During the opening ceremony, the Belize flag was carried by Brandon Jones. "It felt amazing, one of the happiest moments of my life," Jones told The San Pedro Sun. The games started on Saturday, August 6th and will continue through August 20th.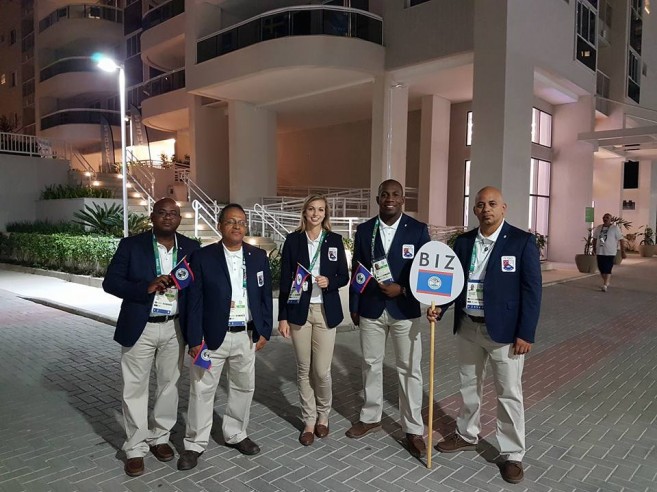 Brandon 29, will be taking part in the Men's 200-meters dash and is scheduled to compete on Tuesday, August 16th through Thursday, August 18th. Jones says he has been training hard as the day for his competition approaches. "I am training a lot every day, doing my tracks about 3 to 4 hours each day," says Brandon. He is currently the only Belizean in the country with the highest record in the 200-meter dash category with a time of 21.14 seconds.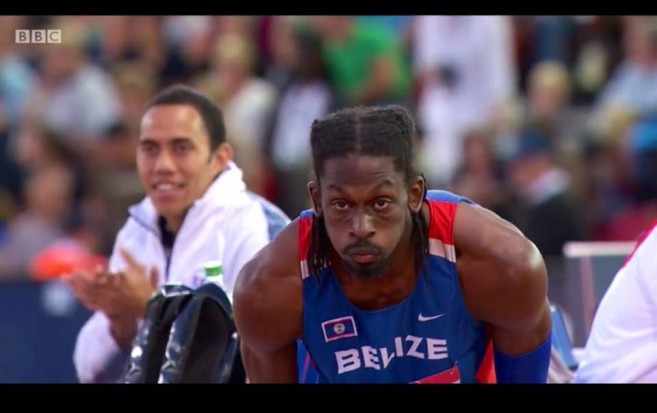 Meanwhile, Katy Sealy, 25, will be taking part in the Women's 100-meter hurdles and is scheduled to compete on Tuesday, August 16th and Wednesday, August 17th. Sealy is already a three-time Central American heptathlon champion, and hurdles is one of the seven disciplines involved in this category. Sealy stated that working out and training for her competition is what dominates most of her days in Rio. However, she also hopes to encourage young Belizean athletes not just in athletics but in any other sports that they love. She wants to send out a message that anyone can make it to such amazing sporting event and represent Belize. "You have to wake up every day wanting to be better than yesterday, wanting to train hard and focus on improvement, "says Sealy. "I want people to know about Belize and that we can be there fighting against the best."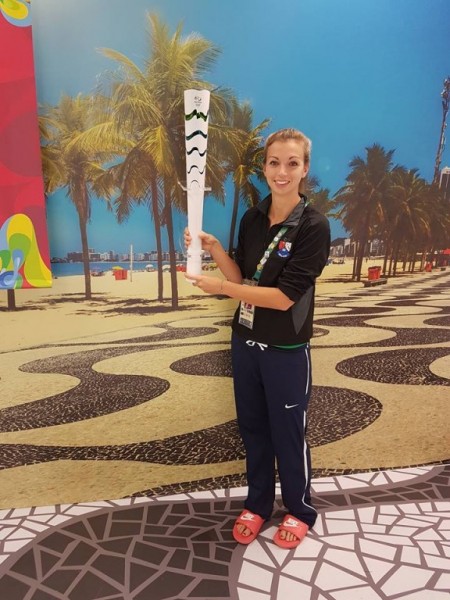 The third Belizean athlete is no other than Renick James, 28, who competed on Wednesday, August 10th in the Men 90kg Judo competition against Uera O from Nauru. At the beginning of the competition James was warned for not engaging in the match. There after James went with everything against his opponent who managed to roll him on his back twice adding to Uera's victory. The roll to the back is referred as Wazari in the Olympics language and with two Wazari in favoured of Uera, James was officially eliminated.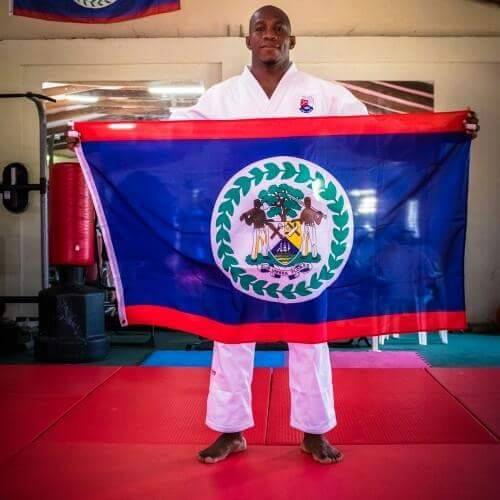 James told The San Pedro Sun that even if it is a loss, it is also a win, since the last Olympian in that discipline to represent Belize four years ago, only lasted 20 seconds on the mat, he overpassed that time setting a new record. "The world now realizes that Belize has a fighting chance," said James.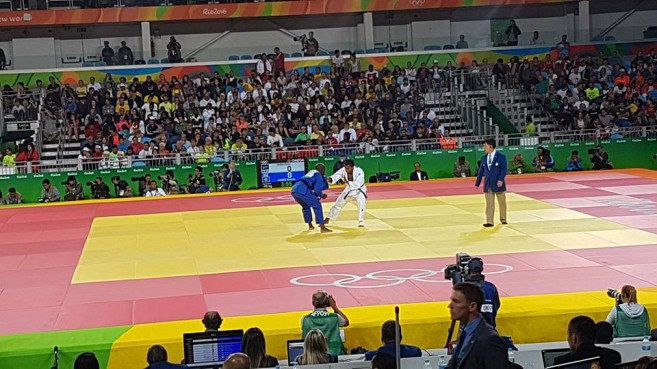 James is a Judo instructor and athlete and like Jones and Sealy, he was also chosen as a wildcard for the Judo competition. Athletes chosen from a wildcard go through a rigorous screening comparing their performances in past sporting events. James has competed in an international match in Costa Rica and has been training for years. According to him, after several months of preparation with karate, judo, jujitsu trainers, he feels ready to make Belize proud.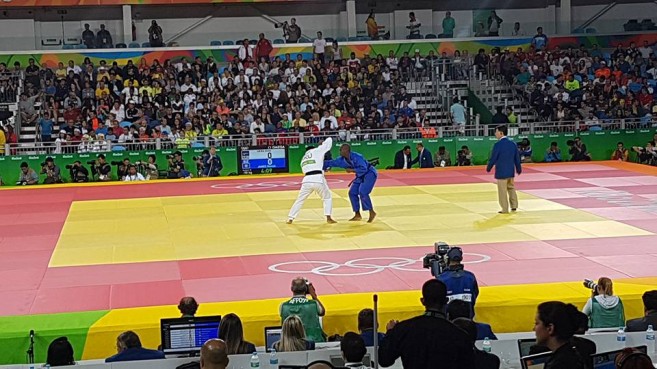 Belize first participated in the Olympic Games in 1968 when it was held in Mexico City, Mexico. Since then, Belize has had representation at several other Olympic Games, but up to date, has not been able to medal in any of the sporting events.
The San Pedro Sun wishes all three Belizean athletes all the very best as they make Belize proud!
Follow The San Pedro Sun News on Twitter, become a fan on Facebook. Stay updated via RSS