Family and Discipline – Brandon Jones to represent Belize in Rio
Saturday, July 9th, 2016
As the 2016 Summer Olympics are fast approaching in Rio De Janeiro, Brazil, so is the preparation deadline for Belizean athlete Brandon Jones. Jones, along with colleague Katy Sealy will be representing the Jewel at the tournament in less than a month, after they were both selected as 'wildcards' based on their performance over the years of competition.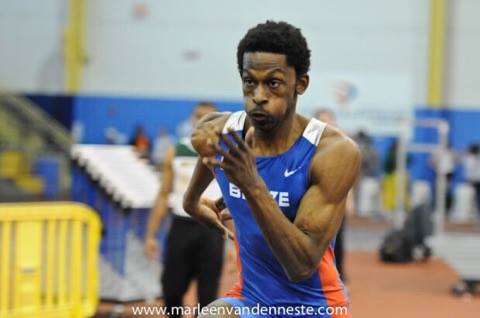 28-year-old Jones was born in the state of Virginia in the United States of America (USA). His father, Kent Smith is a Belizean and a resident of Belize City, who met his mother Carmen Jones-Smith while living in the USA. From a very young age, Jones became active in sports, excelling in track and field, long jump and triple jump. He holds the record for indoor triple jump at the Hampton University in Virginia, and surpassed expectations in the 60m indoor dash and 200m outdoor dash at the said institution.
In 2011, he qualified for his first USA indoor championship, and that same year he qualified for his jumps after excelling in the triple jump with 15.62m. Even though his performance at this first championship did not go as expected, Jones did not give up and continued working hard. That paid off as the following year, he was called by the Belize Athletic Association (BAA) to represent Belize in Nicaragua at the Senior Central American Championships.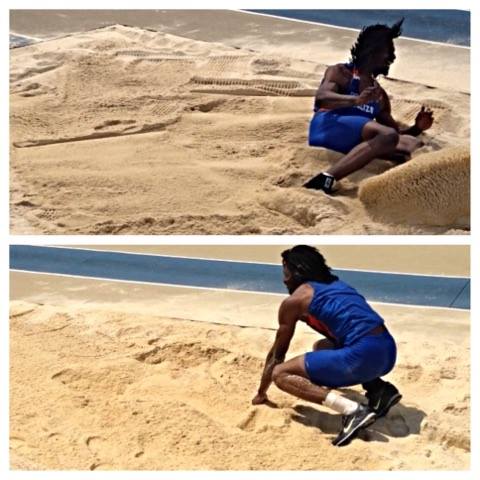 Since then, Jones has been representing Belize. He recently competed at the 17th Central American Championships in Athletics held in San Salvador, El Salvador, which took place from June 17 to June 19, 2016. He captured gold for Belize in the 'Triple Jump' division, with a jump of 16.22m, and remains the Central American Senior Champion record holder since achieving the record in 2013 with 15.94m.
In an interview via telephone, Jones spoke to The San Pedro Sun about his dreams and his motivation to pursue a sporting career. "I was always very competitive. I always wanted to excel in something I love, that is the main thing, that I love and enjoy it," he said. He credits discipline and family, particularly his mother. "I am doing this for everyone who has always supported me, especially my mother who was always there for me. She was very supportive and believed in me" said Jones. Sadly, his mother passed away late last year. "I want to prove to myself that I can do this and I am doing it also to honour my Belizean roots, my family and Belize." Jones stated that even though he is an American citizen, he would never stop representing Belize in his sporting career.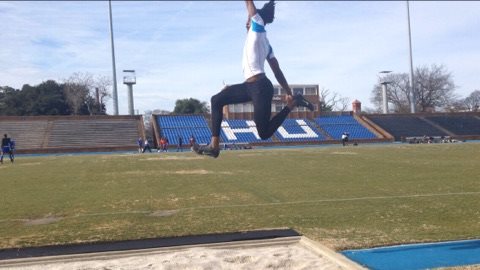 Jones is currently in Virginia, and has been training daily in order to successfully master the '200m dash' division in the Olympics this summer. He is currently the only Belizean in the country with the highest records in the 200-dash category with a time of 21.14 seconds.
However, the journey to the Summer Olympics in Brazil is not just about training. Brandon tells us that besides the demands of his training, there are also financial challenges. "I train every day early in the morning since that is the only time I can do it. I do have a job as a bartender which helps to pay some of my bills and assist in the need to obtain the proper health supplements as I prepare for Rio and do my utmost best to represent Belize," said Brandon. At the moment he is taking care of all expenses for his participation in Brazil.
During the recent Central American Games in El Salvador, the BAA was only able to cover his flights and accommodation, any other fees and food was on Brandon's expenses. Though the support from the BAA is limited according to Brandon, they have reimbursed him from time to time for some of his expenses at other competitions; however it is not 100%. But despite all the obstacles along the way, he encourages everyone to follow their dreams. "Always have faith, anything you may have in mind, go for it. Never give up and work hard for it," he said.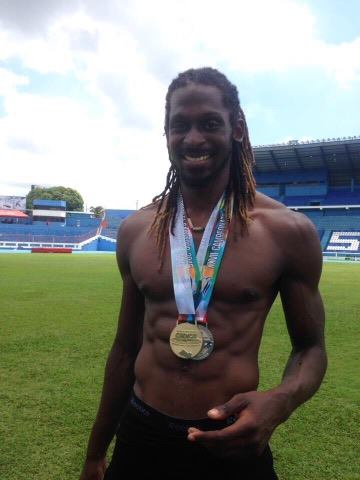 In order to finance his trip to the 2016 Summer Olympics, Brandon has also opened a 'Gofundme' page, and he is asking for everyone's kind contribution in order to assist him with travel expenses, flights, hotel and competition fees. For those who choose to donate, they can do so at: https://www.gofundme.com/BrandonTJones
He thanks all Belizeans, the BAA and his family for their continued support, and invites everyone to follow him on Facebook where he intends to keep everyone updated on his activities. His Facebook profile is https://www.facebook.com/Belizeantrackstar.
We wish Brandon Jones all the best of luck as he prepares for Rio 2016.
Follow The San Pedro Sun News on Twitter, become a fan on Facebook. Stay updated via RSS