Ambergris Stadium opens up with inaugural football games
Tuesday, November 29th, 2016
The highly-anticipated inauguration of the Ambergris Stadium was scheduled for Saturday, November 26th, but due to the inclement weather, was postponed until further notice. However, to celebrate San Pedro's 32nd Township Anniversary, the planned football games were still on, and saw hundreds of islanders and visitors pack the new state-of the art stadium.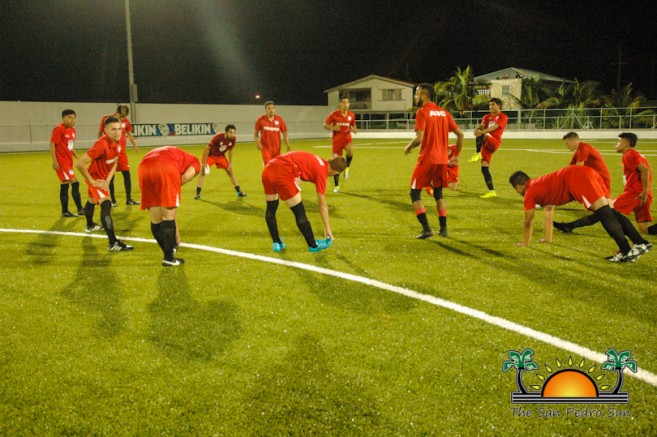 The new sporting facility is upgraded with not only synthetic turf, stage lighting, and bleachers, but also with has concession stands, lockers and bathroom facilities. Before the official games began, the crowd enjoyed a friendly match from two local Under-13 teams.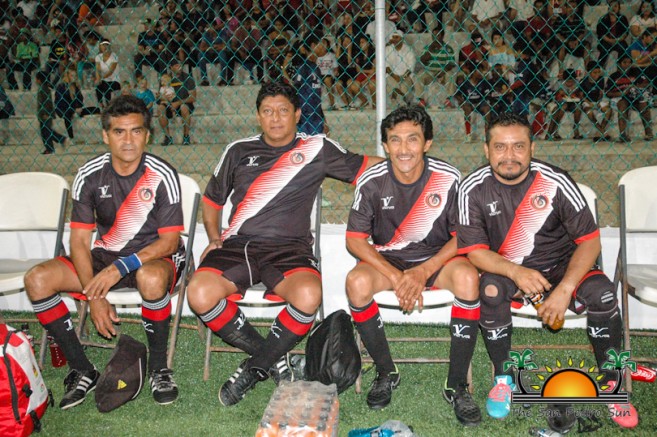 At 6PM, the San Pedro Veterans and Auditoria FC from Chetumal, Mexico took on the first match. Auditoria managed to score two goals in the first half, but fans were still cheering on their Veterans for them to make a comeback. In the second half, the Veterans scored a goal, hoping to halt Auditoria from winning. In the last 15 minutes, the Veterans played rigorously, but could not score another goal to tie the match. Thus, Auditoria won 2-1.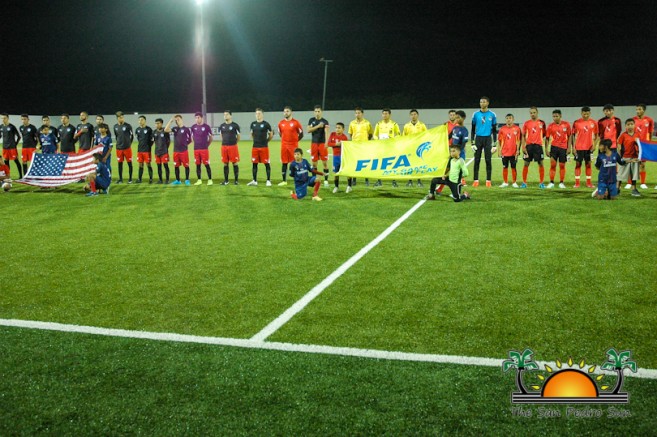 After intermission, the highlight of the night was the San Pedro Football Club playing against Real Chutemoc F.C. from Austin, Texas, USA. A short ceremony took place on the field, with both National Anthems from Belize and United States playing in the background. As soon as the referee blew his whistle to start the game, San Pedro FC dominated the field. Jesse "Pinchi" Smith quickly scored a goal for San Pedro FC, giving them the lead 1-0. Real Chutemoc FC tried to respond, but San Pedro's  Mario "Myito" Chimal scored another goal, giving San Pedro the victory with a 2-0 final score over the Real Chutemoc.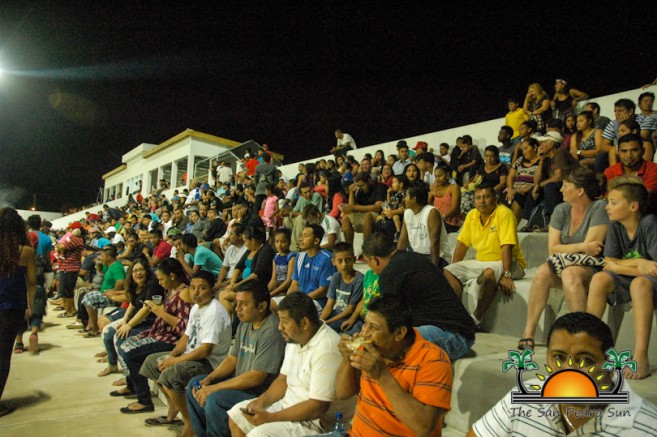 This hometown victory certainly had fans cheering loudly, thrilled with San Pedro's footballers. As San Pedro FC team celebrated their victory, Councilor of Sports, Youth and Development Hector Alamilla, expressed told the crowd that this was one of his proudest moments. "I am impressed with the caliber games. We saw the kids, the veterans, and the stellar match at the end. They were games of high intensity, especially the last one. Although we had setbacks due to weather, the event was a complete success. All matches were crowd pleasers. It shows how hungry football fans are for these sort of games, and the rebirth of football on the island," said Alamilla.
Although the stadium is not fully finished, Belize Infrastructure Limited stated in a press release that they will continue to work on the site, and will host the opening ceremony once the project is officially completed. Congratulations to all the teams who participated, especially to San Pedro FC for their great victory!
Follow The San Pedro Sun News on Twitter, become a fan on Facebook. Stay updated via RSS