San Pedro FC wins Maclean Insurance U-17 football sub-champs
Friday, May 12th, 2017
The San Pedro FC won the sub-champion's trophy at the Maclean Insurance Under-17 football finals, after they lost 0-2 in the finals against the Matus Bombers U-17 at the MCC garden last Saturday, May 6th.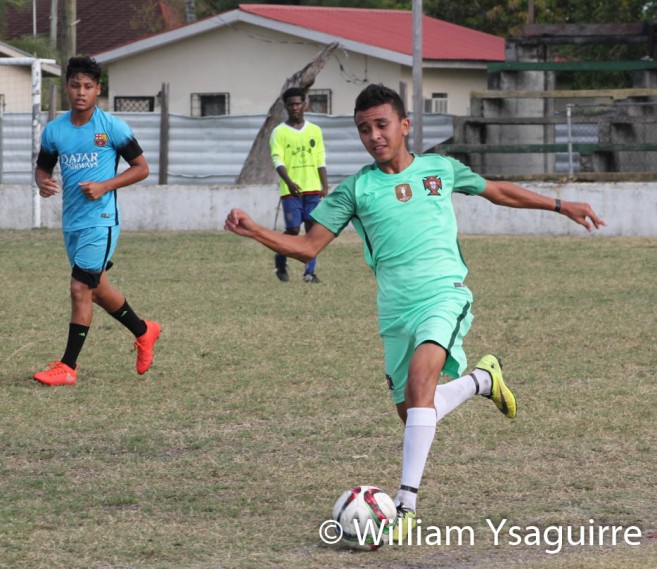 Dixon Paguada and Ian Pou led the San Pedro offensive, with the help of Arnold Flowers and Christian Medina on the wings, and Hakeem Smith and Henry Gonzalez at midfield, but the Bombers' defenders Godwin Neal, Gregory Fisher, Ahmad Brown and Jason Morales frustrated their attacks.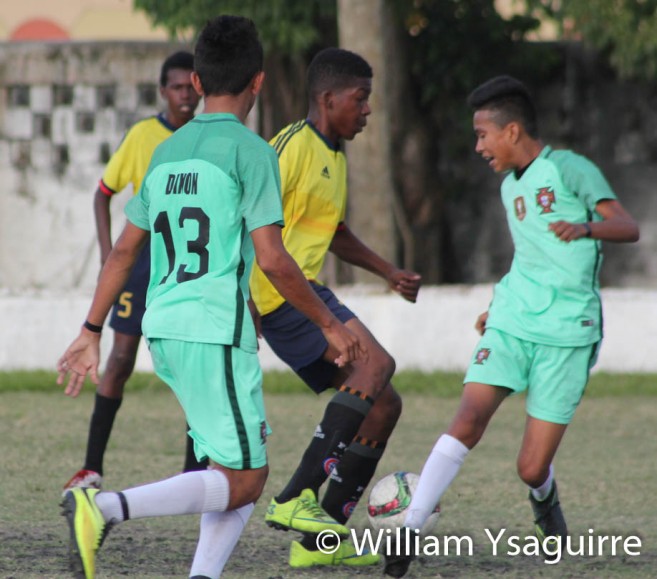 Tyreek "Pippin" Muschamp and Maynor Hernandez led the Bombers' offensive with the help of Christian Gladden, Claishaun Lewis, Shemar Waight and Jason Crawford at midfield. San Pedro's defenders Jorge Castillo, Wilson Cruz, Edwardo Ack and Haseim Valerio held off the Bombers attacks, until Tyreek Muschamp found the back of the goal in the 12th minute.

Michael Deshield came off the Bombers' bench in the 2nd half to score a 2nd goal in the 59th minute.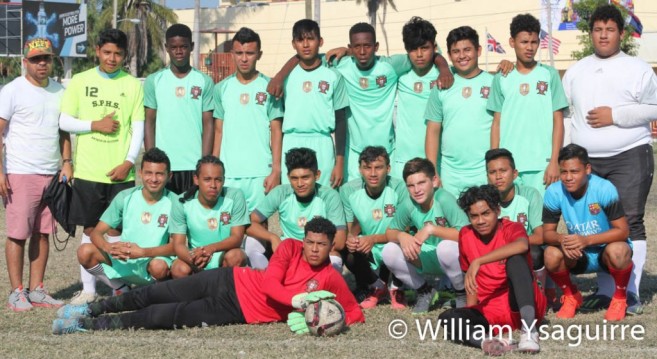 The champions and sub-champions received a team trophy and individual medals.
Follow The San Pedro Sun News on Twitter, become a fan on Facebook. Stay updated via RSS