Copa San Pedro 2017 continues
Friday, October 6th, 2017
The Copa San Pedro 2017 is still underway, taking place at the Ambergris Stadium in San Pedro Town. Six games took place during the fourth week of the tournament, with the first two games played on Thursday, September 28th.

The first game began at 7pm, when Martha's Ice defeated One Shot One Kill 12-0. At 9pm, Boca Bombers won 3-2 over Victoria House.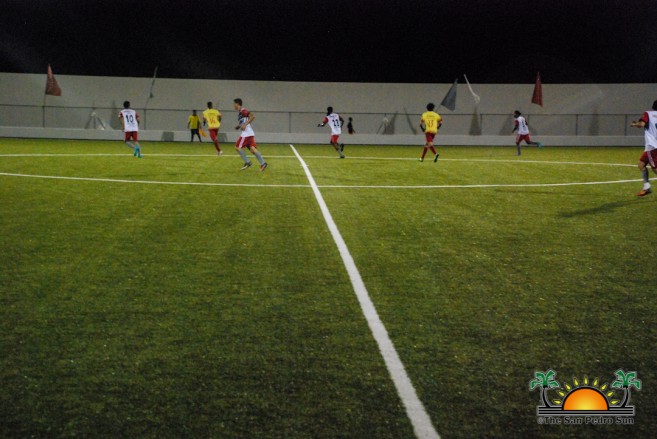 The following day, Legends F.C faced Assassin's F.C, with a 4-1 victory first, legends took an easy 4-1 victory. The second match took place at 9pm with Terror Squad dominating 10-1 over San Mateo F.C.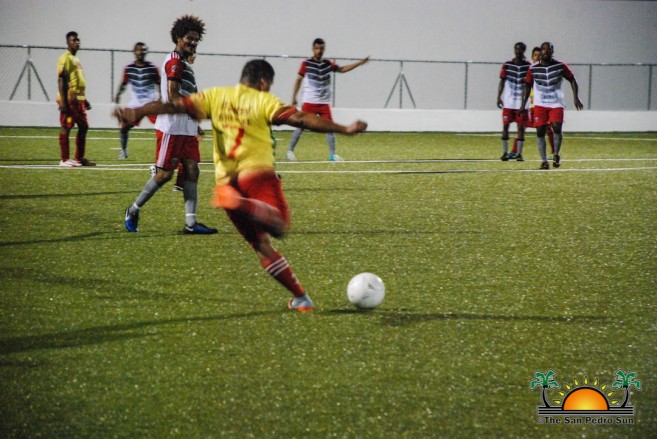 The last two games of the fourth week took place on Sunday, October 1st. First up were Jokers F.C versus G. Strikers with a match that ended in a 3-3 draw. At 7pm, the last game of the week saw United F.C facing Sandy Point. With a final score of 4-2, united F.C won.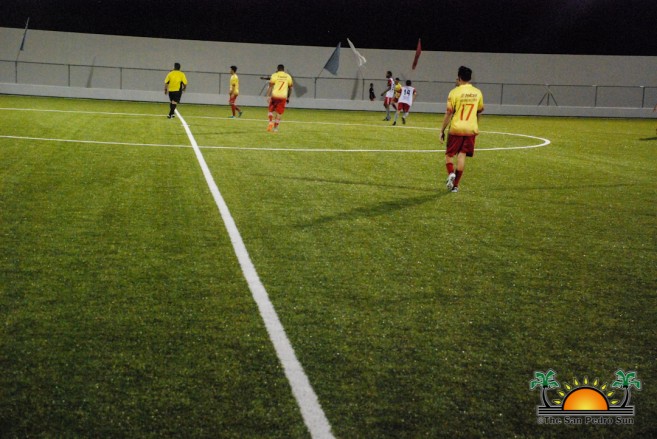 The current standings after the fourth week of Copa San Pedro 2017 has Legends F.C and United F.C with 10 points, followed by Boca Bombers and Terror Squad with nine Points. Martha's Ice have seven points, while Jokers F.C, Sandy Point and G. Strikers have four points each. San Mateo F.C has three points, and Victoria House and One Shot One Kill each have one point. Yet to make it on the chart is Assassin's F.C.
Copa San Pedro continues this weekend with seven games on schedule. On Thursday, October 5th, Jokers F.C face Martha's Ice at 7pm, following by and United F.C facing Victoria House Jr. On Friday, October 6th, G. Strikers face Assassin's F.C at 7pm, then Sandy Point takes on San Mateo F.C at 9pm. The last three games of the fifth week of Copa San Pedro are scheduled for Sunday, October 8th, starting at 3pm with Jokers F.C versus Victoria House Jr, and at 5pm One Shot One Kill faces Terror Squad. The last game will be at 7pm, with Boca Bombers versus Legends F.C. All islander are invited to come out and support their favorite team this weekend.
Follow The San Pedro Sun News on Twitter, become a fan on Facebook. Stay updated via RSS