Four teams advance to Copa San Pedro Semifinals
Wednesday, November 29th, 2017
In the 2017 Copa San Pedro quarter-finals battle, only four teams managed to claim a coveted spot in the semifinals playoffs. The top eight teams participated in four decisive matches that took place this past weekend.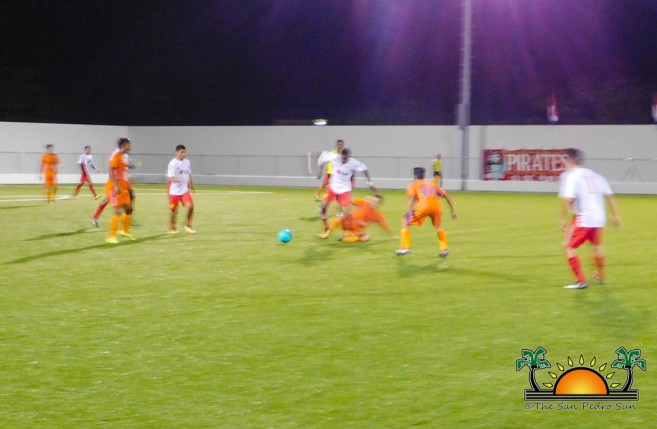 The first two matches of the quarterfinals were played on Friday, November 24th, starting at 7PM, Jokers F.C. went up against United F.C, in a tight match that ended in a 3-3 point draw. The second match was a clear 7-2 point victory for Terror Squad who decisively defeated Assassin's F.C.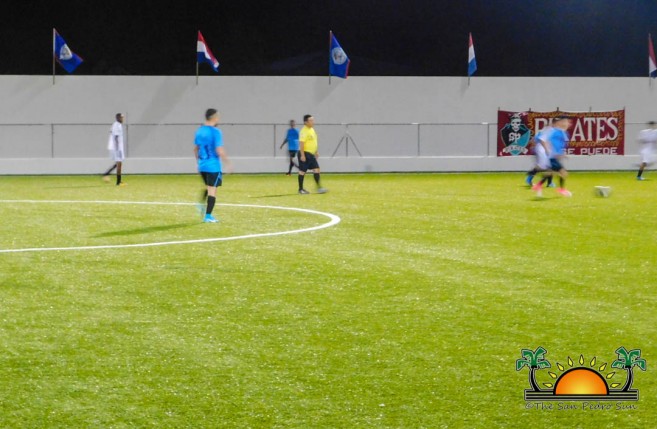 In the last matches played on Saturday, November 25th. Martha's Ice took on Sandy Point, winning the match 3-1. Finally, Legends F.C. defeated G. Strikers, in a 6-1 point game.
The semifinals will now see Terror Squad, Legends F.C, Jokers F.C and Sandy Point competing for a spot in the finals of Copa San Pedro 2017.
The first round of semifinals begins on Thursday, November 30th starting at 7PM, with Jokers F.C taking on Legends F.C, followed by Sandy Point facing Terror Squad. The second round will be played on Sunday, December 3rd. At 5PM, Terror Squad will face Sandy Point, followed by Legends F.C against the Jokers F.C. Everyone is invited to come out to the Ambergris Stadium in San Pedro Town, to support their favorite team.
Follow The San Pedro Sun News on Twitter, become a fan on Facebook. Stay updated via RSS