Belize hosts 2018 XX Central American Women's Volleyball Championship
Saturday, August 4th, 2018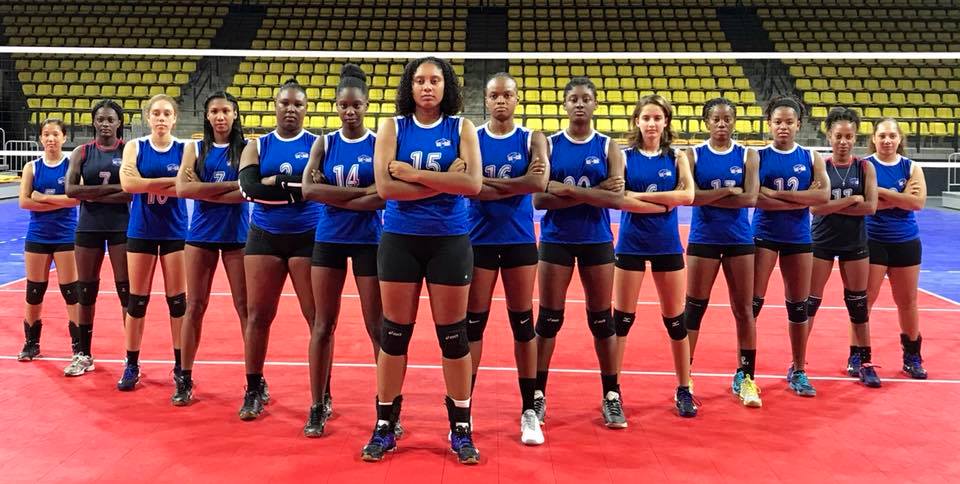 The 2018 XX Central American Women's Volleyball Championship is being held at the Civic Center in Belize City from Saturday, August 4th to Friday, August 10th. The seven-day international volleyball tournament is a regional ranking and qualification event for the continental North, Central America and Caribbean Volleyball Confederation (NORCECA) championship that has further ranking and qualifications to the Federation International of Volleyball (FIVA) world championships. The American volleyball federations participating are Guatemala, El Salvador, Nicaragua, Costa Rica, Panama and Belize.
The volleyball tournament begins on Saturday, August 4th, starting at 3PM, with Costa Rica taking on Panama, followed by Nicaragua versus Guatemala, and ending with Belize versus El Salvador. Games continue the following day, starting at 3PM with Costa Rica versus Nicaragua, El Salvador taking on Guatemala and Belize versus Panama.
On Monday, August 6th games start at 3PM with Guatemala against Costa-Rica, Panama versus El Salvador, and Belize taking on Nicaragua. The next day, Guatemala will face Panama, followed by Nicaragua against El Salvador and Belize versus Costa Rica. The first round of matches will culminate on Wednesday, August 8th starting at 3PM with Panama against Nicaragua, El Salvador versus Costa Rica and ending with Belize taking on Guatemala. Only the teams with the most wins will qualify to the next round of the tournament.
Belize's National Team is comprised of the country's top female athletes: Shantell Arnold, Sherika Burton, Allyana Musa, Mya Musa, Melanie Palacio, Karen Quan, Fatima Ramirez, Nelissa Ramirez, Ayah Safa, Jahshema Saunders, Kevanna Sebastian, Tichele Solis, Tisha Solis and Maurissa Williams.
The Belize Volleyball Association (BVA) is confident in the Belize team. "These women are strong, prepared, fiercely patriotic, and will defend Belize on our home turf. The Central American Women's Championship is one of the largest and most prominent international volleyball tournaments to be held in Belize, and all Belizeans and visitors need to mark their calendars for this major sport event."
BVA encourages involvement and looks forward to the support of all volleyball and sports enthusiasts, as well as the general public, to ensure that they can be prepared to welcome the Central American delegates. To keep up with match results, photos, and any other information, you can follow them on Facebook at Belize Volleyball or visit their website at www.belizevolleyball.org. Special thanks go out to the major sponsors, which include The National Channel-10, Central Cable & Internet, Radisson Fort George Hotel & Marina, Coca-Cola, Belize Olympic Committee, Simon Quan Ltd, SMART, Powerade and Williams & Associates
Follow The San Pedro Sun News on Twitter, become a fan on Facebook. Stay updated via RSS