Belize Tourism Board host 2015 Tourism Industry Conference on Ambergris Caye
Wednesday, August 5th, 2015
On Saturday August 1st, tourism stakeholders and industry partners converged on Ambergris Caye for the 2015 Tourism Industry Conference. Hosted by the Belize Tourism Board (BTB), the conference took place at Fido's Courtyard and saw a host of industry professionals' part taking in a two-part panel discussion that focused on Service Excellence and Tourism Digital Marketing.

The welcome remarks were formally given by Dr. Carla Barnet, Chairman of the Board (BTB), while Minister of Tourism, Culture and Civil Aviation Hon. Manuel Heredia gave his official remarks which reiterated the positive works of the BTB and Ministry of Tourism within one of the country's largest industries. This was followed by a video of the BTB's Year in Review which encompassed all the works of the board throughout 2014. This includes several programs held throughout the year to enhance the skill and knowledge of site guides, hospitality training, taxi association branding and hospitality training, road infrastructural works including Northern Ambergris Caye, and the Sunset Boardwalk Project and Hon. Luis Sylvester Stadium to name a few.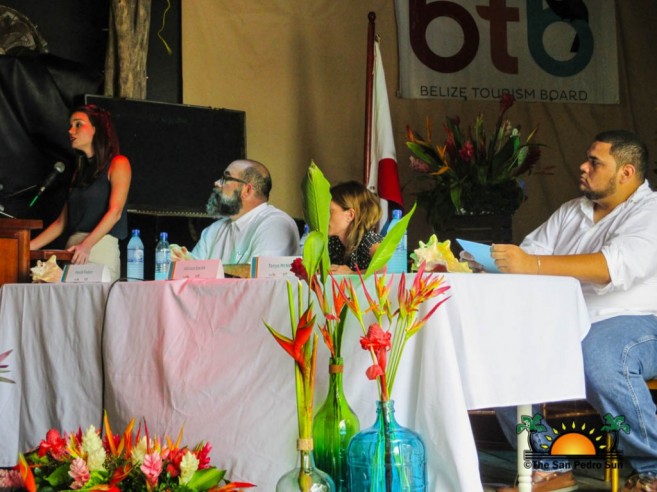 On the panel of discussion Part One were President of the Hotel and Tourism Association Dr. Emil Lee, President of Global Bridal Group Jacqueline Johnson, and Chair of Tourism and Business Studies at Stann Creek Ecumenical College, Carlos Cuellar. Each speaker shared their professionalism with Belize's industry members as it related to the value of good customer service in the hotel and front line service industries. They reiterated the importance of investing in hospitality training, as good customer service is the key factor in guest satisfaction and return. Dr. Lee reminded members that a key role of management in hospitality requires the allocation of appropriate resources and importance of service, as managers need to measure and allocate value to quality service.

Panel Two focused on Tourism Digital Marketing: The Online World of Marketing. Marketing professionals on this panel included Group Director of Olson (international marketing and advertising company) David Fielder, Media and Marketing Manager for Norwegian Cruise Line Allison Smith, and Belize's very own Tanya McNab, Creative Director of McNab Designs. All panelists spoke on the large influence and growth of digital content as a means of marketing. Allison Smith shared the significance of digital information and the demand of the modern day consumer to have information at their fingertips. Today, with the connection to internet information is easily available on mobile phones, laptops, and desktop computers, therefor companies must recognize and meet the demand. Tanya McNab told industry professionals about the convenience of using Quick Response (QR) Codes. QR codes are printed or digital machine readable codes that allow consumers to access information (website or webpage) of a particular product/service by simply scanning the code with your smart phones or device camera.
In regards to the tourism industry, David Fielder shared the fact that travelers are known to have a full itinerary planned before embarking on any trip, and normally all of this information and relevant material is sourced from online. The quicker business owners can recognize this and make the changes necessary to supply the demand, the more they will open the door for income potential to their business or product.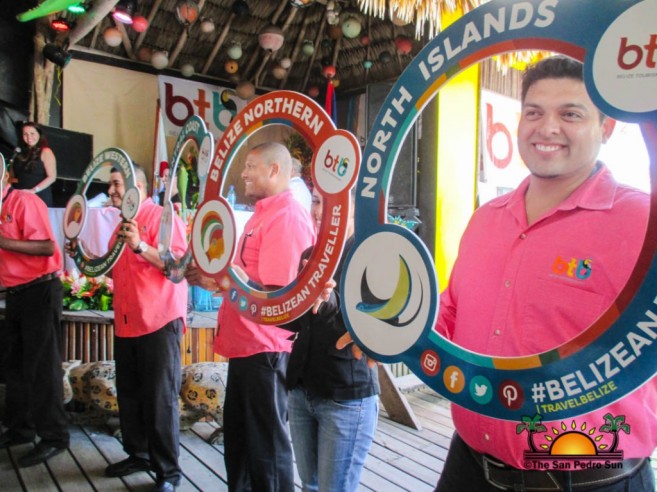 Web applications such as Facebook, Instagram, Twitter and Periscope are only a few of the most popular free online sources that businesses can use to build on their online presence.
A brief question and answer segment was held following the two panel discussions, whereby industry members had the opportunity to get professional advice on challenges they face within their own businesses. Following this segment, Director of the Board Karen Bevans, gave her closing remarks and assured stakeholders that the BTB is working overtime to meet the demands of the modern consumer and will continue to work for the improvement and growth of the industry as the Board of Directors have approved a budget of one million dollars to invest in other entity marketing opportunities. She credits Olson for the helping the BTB to improve its online presence through the design and launch of a more appealing and user friendly website, and credits the staff and industry partners for promoting Belizeans to take advantage of traveling within their own country through the Belizean Traveller Campaign and launch of new promotional items and videos.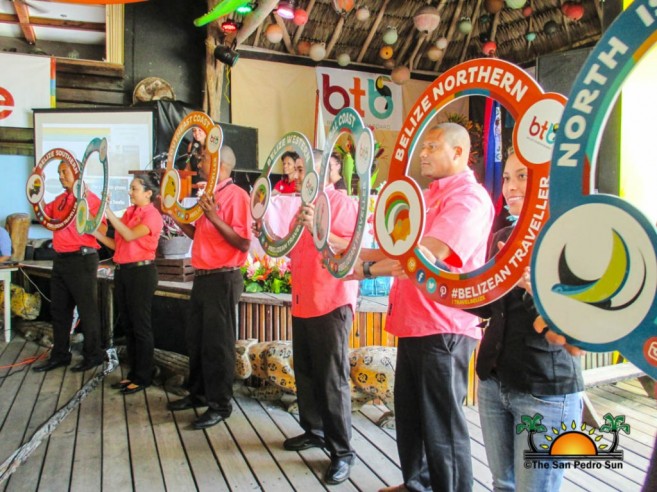 The BTB encourages all stakeholders to take advantage of the various training programs available to employees.
Follow The San Pedro Sun News on Twitter, become a fan on Facebook. Stay updated via RSS