Grand Baymen unveils office and announces new plans
Saturday, November 19th, 2016
On Wednesday, November 16th, shareholders of ECI Development, staff of Grand Baymen, and invited guests gathered for some socializing before the unveiling of the new Grand Baymen sales office. It was also the opportunity to announce another major development for the company.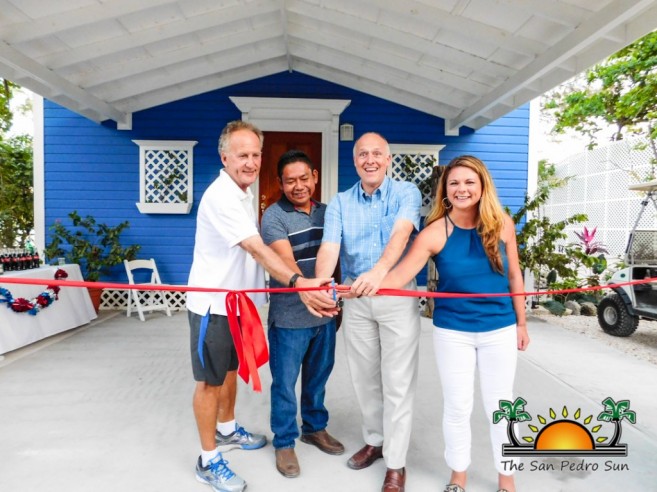 Vice President of Business Development at ECI Development (the parent company of Grand Baymen), Rachel Jensen made the anticipated announcement. "What [is happening] here is more than just cutting the ribbon. It's opening the opportunity and door of the brand new Oceanside. This island is going through a lot of progress, and we are excited to be a part of it," said Jensen.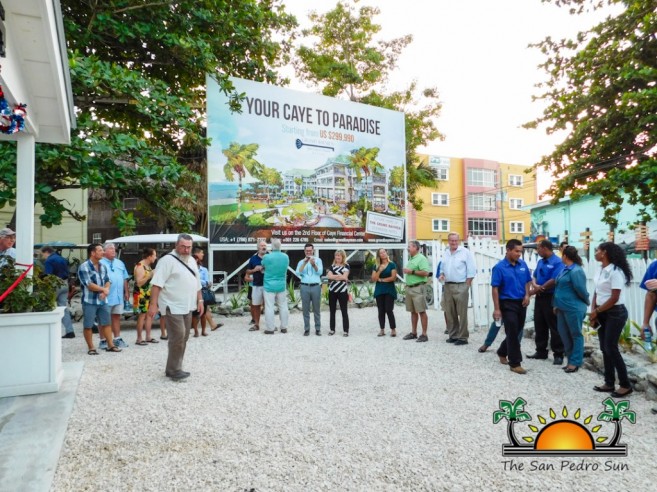 Chief Executive Officer of ECI Development, Michael Cobb also gave a few words. "This is an exciting day for us. I first moved to Ambergris Caye in 1994, and it's incredible to see the changes that this island has made over the years. A lot of folks have made a huge difference on the island, and we really are excited to be a part of this going forward. I thank my entire team and ECI staff because it's the work from them that allows Grand Baymen to be possible," said Cobb.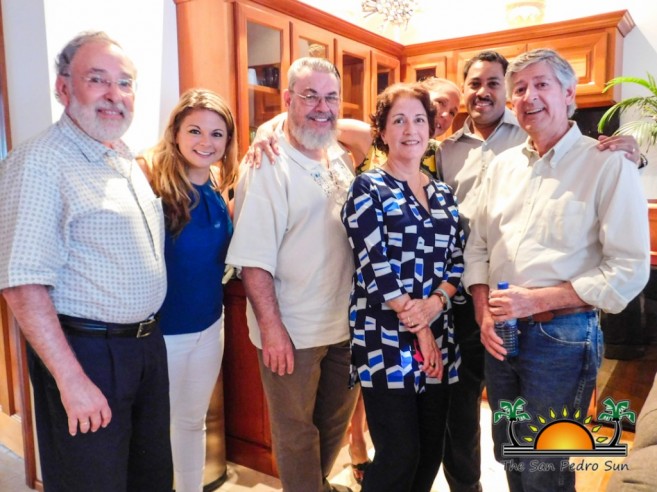 Vice President of Construction, John Morgan, and Contractor, Daniel Camal are the masterminds behind the construction for Grand Baymen Oceanside and Baymen Gardens, and they thank ECI for the opportunity to work on this project.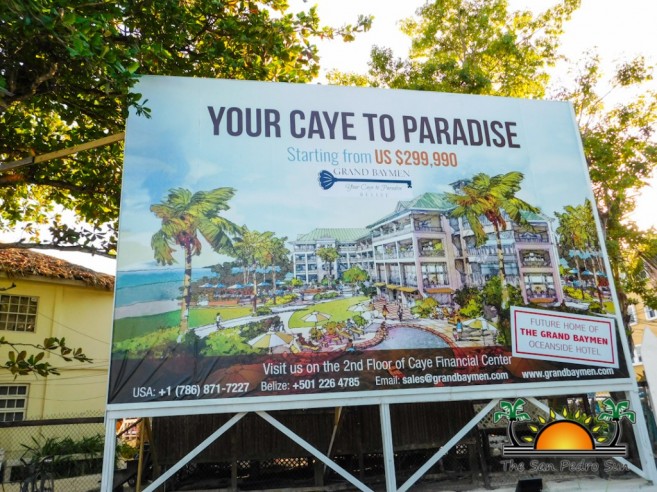 Afterwards, the red ribbon was cut to much applause. Cobb explained that Belizeans will benefit from this new development. "This will allow several hundred construction jobs. We are building a very big, 157-room, colonial hotel accented with that 'old-world' charm," said Cobb. "We picked the name Grand Baymen for a reason, because it has a historical context. The Baymen of Belize were the original Europeans who came over and did the mahogany logging. We will also be asking families to bring their heirlooms, photos, and artifacts. It will be labeled with their name and be featured in lobbies and hallways to preserve that old British Honduras heritage."

Grand Baymen Oceanside will be a luxury beachfront hotel, completed with world-class amenities. Although many residents are against development, Cobb explained why Grand Baymen is beneficial to the community. "Our development philosophy differs from others because we see ourselves as long term members of the community. In our hotel, we are going to retain 60% percent of the condos ourselves. We don't intend to sell all of the condos, put the money in our pockets and leave—we're going to keep more than half of them because we believe in the success of this development throughout the next 10 to 50 years. We have a long-term focus that changes the way we think. I believe that right, proper, conscientious, and sustainable development is good for the country," said Cobb.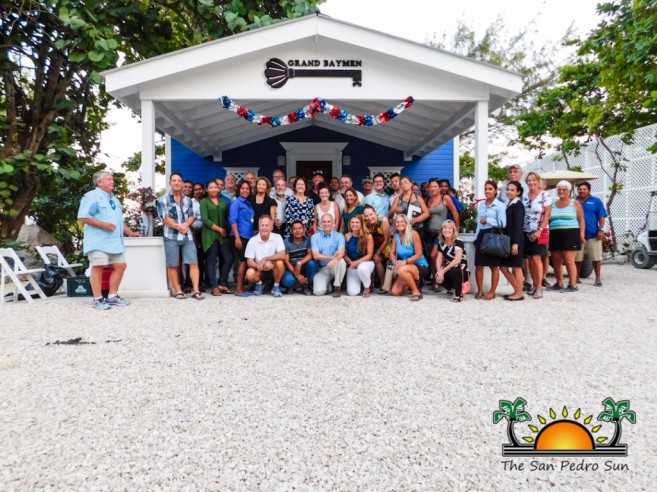 Construction of Grand Baymen Oceanside will commence in May 2017, and will take roughly 26 months to complete. The soft opening of the new luxury, beachfront resort is projected for September 2019, while the official inauguration is scheduled for December 2019.
For more information about Grand Baymen Oceanside, you may email [email protected] or visit their website at www.grandbaymen.com or call 226-4771. Grand Baymen Sales Office is located on Princess Drive.
Follow The San Pedro Sun News on Twitter, become a fan on Facebook. Stay updated via RSS