Retirees voice concerns over issues with QRP program
Wednesday, March 22nd, 2017
The Qualified Retired Persons (QRP) incentive program was designed by the Belize Tourism Board (BTB) to make retiring in Belize easy. Once eligible persons have met the income requirements to permanently live and retire in Belize, recipients are able to enjoy various benefits, including the convenience of not stamping their passport every 30 days at the Immigration Office. Although the QRP program has attracted hundreds of foreigners yearly, many have recently encountered setbacks within the program and have expressed their concerns to The San Pedro Sun.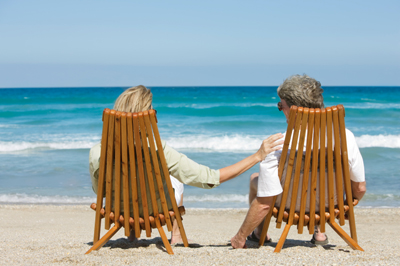 What is the QRP program and who qualifies?
The QRP Program was developed in the 1990's, for anyone 45 years or older to enjoy the benefits of retiring in paradise. The beneficiary must show proof of a pension or annuity of USD $2,000 monthly or USD $24,000 annually from a source outside of Belize. Anyone who qualifies may include his or her dependents in the program, which includes spouse and children under the age of 18. However, the person must also be able to remain in Belize for a minimum of 30 consecutive days annually. The QRP application program fee costs USD $1,000, while each dependent pays USD $750 each. The QRP Program card fee is USD $200.
Incentives and Benefits of the program:
Any person who has been accepted into the QRP Program is entitled to the following under the Belize Retired Persons Incentives Act, Chapter 62 of the Laws of Belize, Revised Edition 2011:
*QRP Resident Card – QRP's and their dependents shall receive QRP Resident Cards that entitles them to remain in the country and allow multiple entries into the country without a visa.
*Duty Exemptions – QRP's shall be entitled to duty exemptions of the following items for personal use only within the first year of acceptance into the program: their personal and household items, personal boat, light aircraft (less than 17,000 kilograms), and a personal motor vehicle (model of must be within the last five years)
*QRP's are exempted from all taxes and duties on incomes received from a source outside of Belize, capital gains tax and inheritance tax.
However, there seems to now be an issue with one particular benefit: the QRP card. Many expats have complained that they have not received their QRP identification card, even after applying months ago. Many, like Mike McDonnell, are now threatening to leave the program. "With no cards, we can't benefit from the program. People have paid their fees and submitted all the required forms with no results. We were told by BTB that Immigration was printing the cards, and I have never gotten any information from Immigration. BTB first told us the cards were delayed because they were out of printer ink," said McDonnell.
According to Leannie Azueta of the BTB, the Immigration Department has taken over ID card printing process. "Some new changes have been made regarding the QRP program's membership process. The Immigration Department in Belmopan are the ones who are now printing the ID cards, and we just have to wait until those cards are printed. Immigration is a separate government entity than the BTB, and we are a statutory body. So a decision was made at the executive level for the cards be printed by the Immigration Department because the cards will now have the biometric reading of the cardholder's passport. Whenever a QRP goes to the border, they are able to swipe their card, and the immigration officer is able to see the particulars of their passport," said Azueta.
Expats are concerned about the risk of traveling without their ID cards. However, BTB states that they accommodate pending applicants with an official letter to travel without any hassle. "We are supplying a letter to assist them in the facilitation of their travels. So whenever they wish to leave, they are supposed to contact us. We would then prepare a letter, sign, stamp it, and scan it over to them or they can pick it up personally. That letter can be used at all border points in Belize. When a person applies, we do not give them a timeframe. We are doing our best, and we have emailed and called the recipients whose cards were received. So far, out 517 applications submitted, we have received 200 cards back," said Azueta.
The San Pedro Sun also contacted the Immigration Department Headquarters, and asked about the QRP ID cards status. According to an officer who wished to remain anonymous, there are no technical difficulties with the machines. The Department stated that they have recently sent over another batch on March 17th. Any setbacks encountered would include problems with passport pages, causing the Department to resend the information to BTB for further clarification. In the meantime, BTB apologizes for the unforeseen delay. They ask all QRP program applicants to have patience, and as soon as they receive their cards, applicants will be alerted via email and telephone.
BTB is still entertaining new and renewal QRP program applications. For a full list of requirements/restrictions/fees, forms can be acquired on the BTB's website at www.belizetourismboard.org under Resources-Tourism Forms. Completed applications, as well as a list of supporting documents, must be submitted to the BTB office on #64 Regent Street, Belize City. For more information or to address further concerns, please contact BTB at 227-2420.
Follow The San Pedro Sun News on Twitter, become a fan on Facebook. Stay updated via RSS