Belize's Rowan Garel wins Caribbean Adventure Ambassador 2017 Award
Thursday, December 14th, 2017
On, Tuesday, December 5th, the Caribbean Tourism Organization announced Belize's Rowan Garel as the winner of the Caribbean Adventure Ambassador 2017 Award. He came out victorious after receiving the majority votes tallying 1,975 over his other four competitors which included: Jake Kelsick from Antigua & Barbuda (1,471 votes), Jeremie Tronte from St. Vincent & Grenadines (896 votes), Courtenay Bushman Rooks from Trinidad & Tobago (542 votes), and Mario Rigby from Turks & Caicos Islands (387 votes).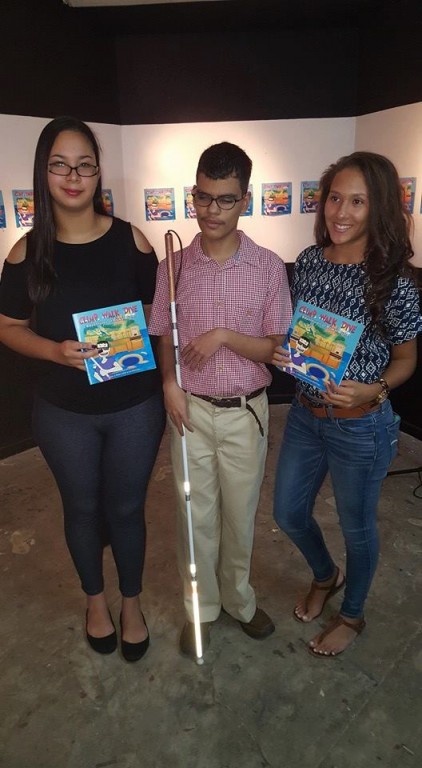 "It's a real honor because I had no idea this would happen. I'm here to advocate for the blind and visually impaired people of Belize as well as people with any disability and show that we can live normal lives and do anything that 'normal' people can do. This is my motivation through all this; to show that we can be independent and live our own lives," he said.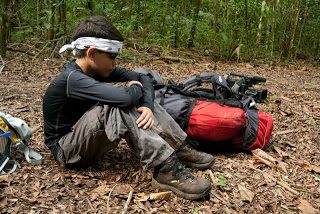 Garel, who is 19-years-old, was born blind, however that has not been an obstacle for him to accomplish many goals in life. At age 14 he climbed Victoria Peak, Belize's second highest peak at over 3,000 feet above sea level and has been the only visually impaired person to do so. Also on his campaign, "Walk across Belize" he walked across several destinations in the country. His walking journey took him as far west as the Western Border to Belize City in the north. At age 15, Garel accomplished another record-breaking achievement by diving Belize's Great Blue Hole, a world-class diving destination at 401 feet in depth. Garel has undertaken all these tasks to raise funds for visually impaired children in Belize. He raises funds exclusively for the Belize Council for the Visually impaired (BCVI), who is an organization that provides help for visually impaired children in the country.

The San Pedro Sun joins in congratulating Garel for his recent accomplishment and wishes him the best in his future goals.
Follow The San Pedro Sun News on Twitter, become a fan on Facebook. Stay updated via RSS