Four island students invited to join 15th NABS Youth Summit in Roatan, Honduras
Friday, June 29th, 2018
Four island students: Alyssa Martin, Liandra Bowden, Ixchel Mejia, and Joshua Requena are traveling to Roatan, Honduras on Friday, June 29th, representing the Ramon's Village Resort Dive Shop and Ambergris Caye at the 15th annual National Association of Black Divers Youth Education Summit (NABSYES). The students are being accompanied by two chaperones, Senior Dive instructor at Ramon's Adolfo Ayuso and Chairman of the San Pedro Tour Operators Association (SPTOA) Everette Anderson. During the summit, which runs from Saturday, June 30th to Saturday, July 7th, participants will take part in scuba classes, orientation on lionfish, a mangrove project and coral restoration among other activities.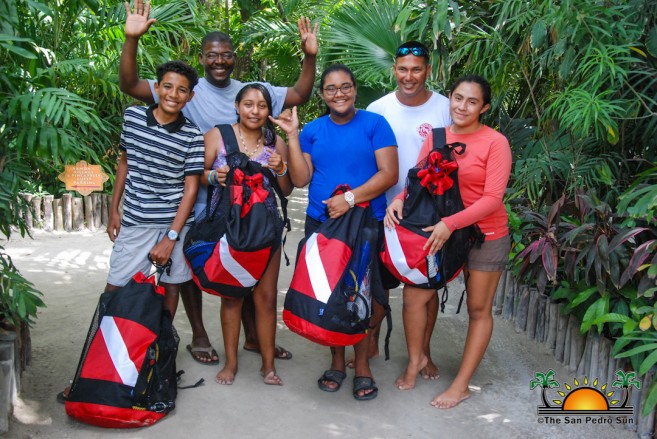 The four youth selected to participate in this program in Honduras had to have excellent academic records and be active divers. 20 youth participants between the ages of 12 to 17 and five adult chaperones are invited to the annual NABSYES. Ramon's Dive Shop received an invitation to participate in March of 2018, after the National Association of Black Divers visited Ambergris Caye in November of 2017. The group of 106 scuba divers from around the United States of America stayed at Ramon's Village Resort where they engaged in a week of activities. It was during this time, that the possibility of Ramon's participation was discussed.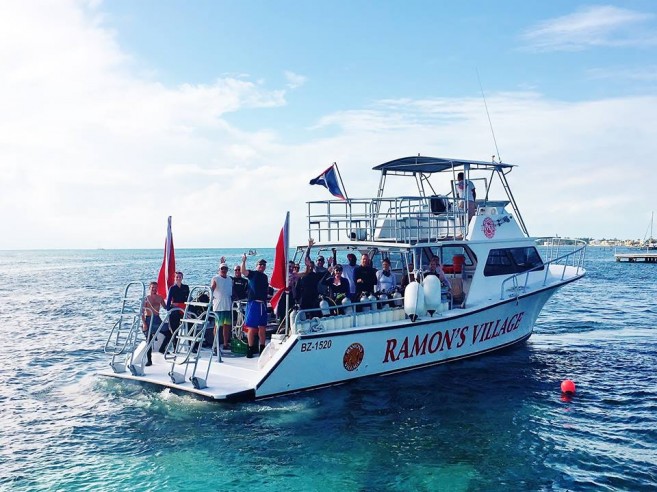 The resort's dive shop had been working with a couple of young divers back in July of 2017 via the annual summer diving program called 'Kids in Action.' The two- week diving camp is organized by the SPTOA in collaboration with the San Pedro Tour Guide Association and aims to train participants in open water diving. Many of the participants are young children from different schools who are taken up by the different dive shops around the island to complete the diving course and become certified open water divers. Youth scuba divers will have an opportunity to engage in 2-tank morning dives during this summit and will have an opportunity for selective advance certifications.
NABSYES is open to any youth involved in diverse aquatic activities, with an interest in the marine sciences. The focus of the summit is to raise awareness and educate youth about the need for environmental responsibility, specifically the protection of the ocean and marine life. NABSYES introduces the many career opportunities to consider in the marine field of studies that exist with scientific institutions and various government agencies.
This will be the third year of that the summit is being held in Roatan. Past youth participants are a combination of USA youth and Roatan youths.
Organizers would like to thank the following businesses and person in on the island that made the trip possible: Searious Adventures, Karen Brodie, Rich Sutherland, Ramon's Village Resort and Dive Shop, Tropic Air, Belize Masters Tours, Suya Tours, Reef Adventures and San Pedro Tour Operators Association.
Follow The San Pedro Sun News on Twitter, become a fan on Facebook. Stay updated via RSS