Sun Country Airlines from Minneapolis USA to start direct flights to Belize in December
Wednesday, September 5th, 2018
The Central American/ Caribbean nation of Belize is fast becoming one of the most visited destinations in the region. The newest international airline to announce flights to Belize is Sun Country Airlines out of Minneapolis Minnesota, in the United States of America (USA). On Wednesday, September 5th, Sun Country confirmed via a press release that it will start its services to the Jewel on December 22, 2018.
Sun Country Airlines also added St. Kitts and Nevis in the Caribbean to its growing network. Tickets for the first seasonal non-stop flight services to Belize from Minneapolis/St. Paul can be booked by visiting www.suncountry.com.
The new direct flight will offer roundtrip flights on Saturdays from December 22, 2018, to April 20, 2019.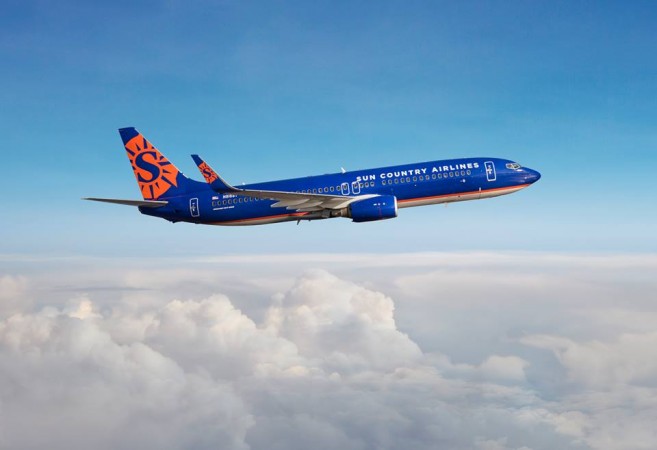 Sun Country's Vice President, Ben Brookman says that 'Belize used to be considered a best-kept secret among travelers. Now that the secret's out, we're excited to help curious travelers experience it for themselves.' Brookman added that they hope to continue offering Minnesotans affordable non-stop services to even more vacation hot spots as they continue to expand their routes.
Karen Bevans, Director of Tourism at the Belize Tourism Board, is thrilled with this new development. "This new non-stop flight marks our farthest reach into the upper Midwest, an area of the United States that can really benefit from easy access to a tropical Belizean vacation when winter comes," said Bevans. "We appreciate Sun Country for further supporting our thriving tourism industry and providing more curious travelers with seamless opportunities to escape to Belize."
Sun Country Airlines is a privately-held company based in the twin cities of Minneapolis/St. Paul in the USA. They are an award-winning airline specialized in leisure travel, providing flight services to more than 50 popular destinations across the USA, Mexico, Costa Rica, and the Caribbean. Sun Country is popular for offering world-class services at affordable rates. The airline also offers charters and vacation packages that include flight and hotel stays. Flights to Belize may be booked at www.suncountry.com.
Follow The San Pedro Sun News on Twitter, become a fan on Facebook. Stay updated via RSS