Belize's Aviation Community says IATA cannot mandate keeping PGIA closed
Monday, June 1st, 2020
The Belizean aviation community is questioning the reason provided by Prime Minister Right Honourable Dean Barrow to maintain the Philip S.W. Goldson International Airport (PGIA) closed. Barrow claimed the re-opening of the PGIA hinges on the rapid testing of travellers to detect COVID-19 before boarding an aircraft, and it is allegedly what is required by the International Air Transport Association (IATA) to clear international flights to Belize. The aviation community, however, believes this mandatory requirement might be inaccurate, and that IATA has no mandate in setting such policies.
The concern was shared via a letter on Monday, June 1st, signed by 16 former and current pilots at Maya Island Air and Tropic Air. The note stressed that they had been closely following the government's policies and approach to the COVID-19 situation, as their livelihood depends on it. The group said they have several concerns about the positions the government has taken regarding the re-opening of the country and allowing the thousands of jobless Belizeans to start earning a living. The letter focused on addressing the decision to continue the closure of the PGIA to commercial flights.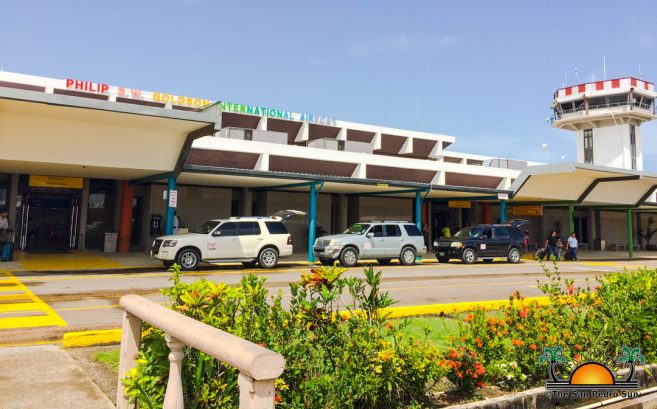 During a virtual press conference on Friday, May 29th, Barrow indicated that his government was ready to open the airport after they decided to implement their own protocol, in which travelers would be required to provide a negative COVID-19 certificate within 72 hours of flying. According to Barrow, Belize's Director of Civil Aviation received a message from IATA disapproving of such travel requirements. The international airlines, which had initially agreed to Belize's protocol, then supported IATA's position and decided not to fly to Belize. "After that, the dominoes started falling. The carriers changed their tune, and it became clear that they would not fly to Belize if we insisted on travelers coming armed with a negative test result. I repeat, though, that our paramount safety concerns mandate our holding firm on that requirement," Barrow explained.
The aviation community, through their letter, claims 'IATA has no mandate or interest in setting policies that will see air travel and the air travel industry continue to be handicapped, as the requirement for a rapid test kit would do. No international body, including the World Health Organization, has recommended that a rapid test kit be a pre-requisite for the opening of an airport to international travel.' In addition, they indicated that Belize is a sovereign country, and all local policies to deal with the pandemic should not be imposed by IATA or any other international body. A call to be more independent when it comes to policies that benefit Belizeans was also stressed.
Some of the most recent recommendations from IATA on the way forward and testing speaks about reliability, responsibility, and the need to make changes. According to IATA, the government will need to assume their pre-existing responsibility for managing the risk of communicable diseases at airports and its funding. Airlines and airports will need to adapt their premises and processes to minimize transmission risks. At the same time, they advise passengers to take more control of their travel journey, including responsibility assessing their own level of health risks.
IATA supports the use of testing when reliable. The organization is aware that reliable testing with fast results is not yet available, and testing currently performed is not a viable solution in an airport environment. However, if testing reliability improves, IATA believes it would be a measure to be incorporated at airports.
The group of pilots called on the government to look at the matter seriously. They highlighted that any policies made regarding this topic continue to affect Belizeans families, who at the end of the day find themselves struggling to put food on their tables.
Follow The San Pedro Sun News on Twitter, become a fan on Facebook. Stay updated via RSS