BTB hosts PGIA media tour
Thursday, October 1st, 2020
The Belize Tourism Board gave the local media a preview of how the Ministry of Health (MOH) will partner with the Belize Airports Concession Company to prevent COVID-19 from entering Belize, by hosting a media walk through tour of Philip Goldson International Airport (PGIA) on Wednesday afternoon, September 30th. The BTB and MOH have implemented a 7-stage process by which tourists and Belizeans will be screened for COVID-19, when the PGIA opened on Thursday, October 1st.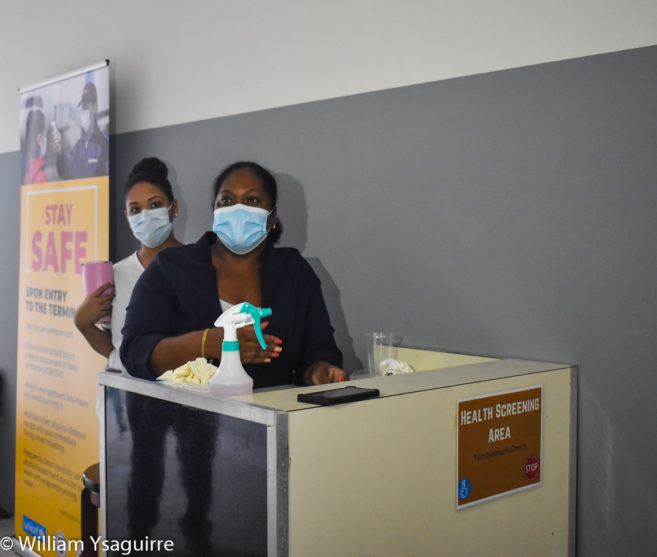 The BTB has widely published on its website and advertised elsewhere that all arriving passengers to Belize will be required to download the Ministry of Health app, with which they will be tracked during their stay in Belize. BTB Director of Marketing and Industrial Relations Mrs. Misty Michael explained that all incoming passengers should also present the Negative result of a PCR test for COVID-19, which was done within 72 hours before they travelled.
This Negative test result will fast track passengers at the first checkpoint, who will then proceed through the next checkpoints to Immigration, baggage claim and Customs. Thereafter they will either proceed onto the PGIA concourse for a domestic flight to the cayes or to resorts in the south of Belize, or to ground transportation: a hotel shuttle or Gold Standard taxi to their hotel.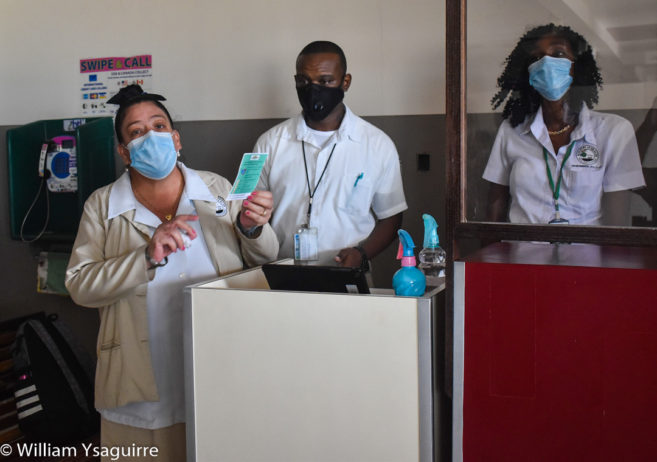 Passengers arriving without a negative PCR test result will experience the delay of proceeding through the Red line, where they will need to download the MOH app, and the nurses at the next checkpoint will verify their personal information and direct them to the 4th checkpoint, where a doctor will swab them from behind the plexiglass shield, and their swab will be tested in the laboratory next door. Meanwhile, Belizeans will proceed to a waiting room to await their result.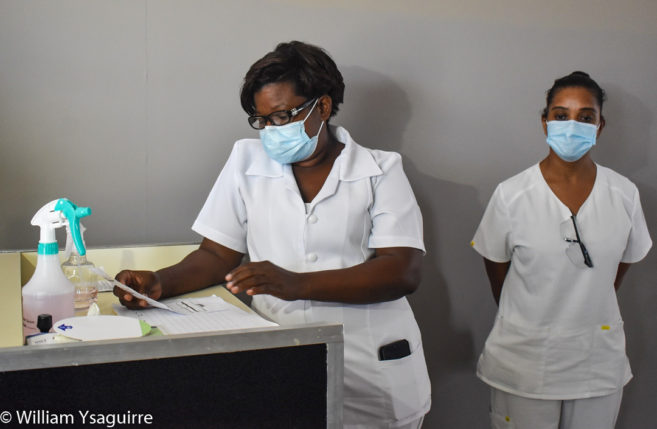 Tourists's test results will be sent on to their hotel; so they get to fast-track through the last 3 checkpoints to exit the PGIA. The BTB and MOH will use the tracking App to manage tourists in a "Safe Corridor", where their contact with the local community will be kept to a minimum to prevent any possibility of transmission of COVID-19, should the tourist turn out to be asymptomatic.
Belizeans who test negative may then proceed through Immigration and Customs to their homes, where they will be required to self-isolate for 10 to 12 days, until MOH is sure that they are COVID-free, as they may have been infected en route to Belize. Passengers with Positive test results will proceed to an Isolation unit on the PGIA tarmac, before they are transported to a MOH quarantine facility.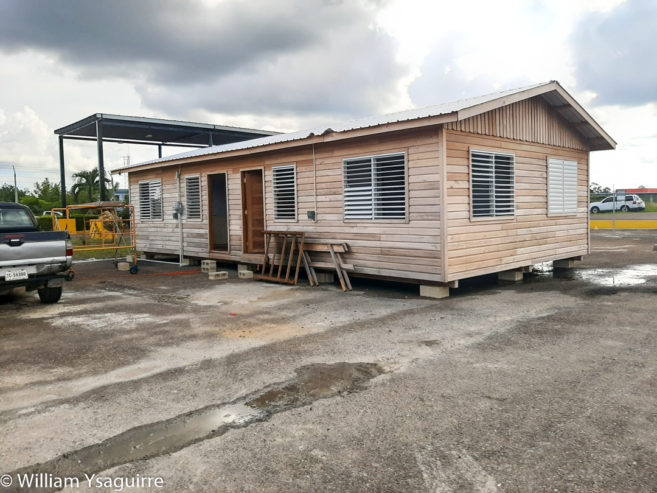 Customs will electronically scan luggage to minimize officers' contact with visitors' belongings, which might be infected. Outside the terminal, passengers proceed to Gold Standard ground transportation, either from a hotel shuttle or from the PGIA taxi assocaition.
Belize Airports Concession Company operations manager Enrique Hoare said this is because these taxi owners have invested to modify their vehicles with plexiglass partitions and even personal protective equipment (PPEs) to prevent COVID-19 transmission.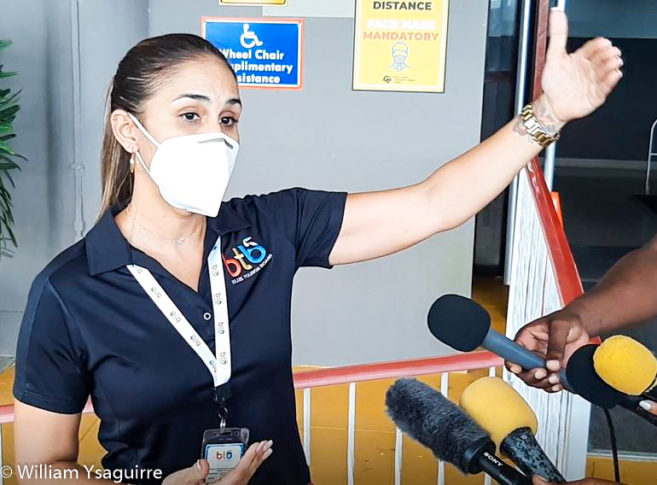 BTB's Misty Michael advised arriving Belizeans to notify relatives coming to receive them, that their vehicles will be unable to proceed past the outer security checkpoint, so only one family member should come in the vehicle to receive them. This is to prevent unnecessary contact and possible infection of other family members, as the arriving passenger will be going into quarantine at home to verify they are COVID-free.
Follow The San Pedro Sun News on Twitter, become a fan on Facebook. Stay updated via RSS