Placencia Municipal Airport is officially inaugurated
Saturday, December 5th, 2020
The Placencia Peninsula in the Stann Creek District, one of Belize's top tourism destinations, has a brand new municipal airport. On Friday, December 4th, before tourism and aviation stakeholders and invited guests, Area Representative of Belize Rural South and Minister of the Blue Economy and Civil Aviation Honourable Andre Perez officially opened the airport during a short ceremony held at the coastal municipality.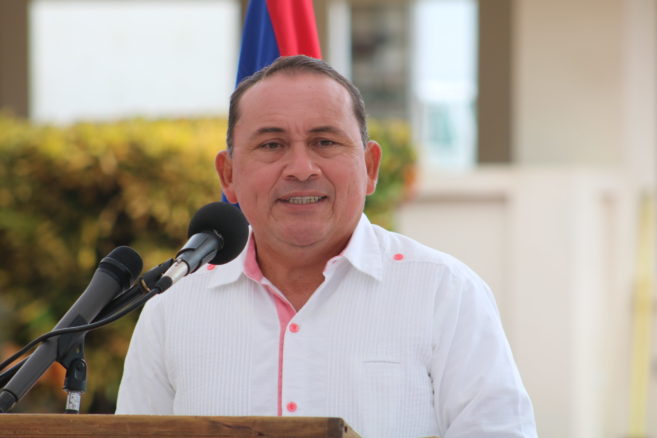 Perez expressed that the successful rehabilitation of the airport is a milestone for both the aviation and tourism industry, along with the people from the peninsula and the country as a whole. In his address, Perez outlined that in 2019, Placencia ranked as the fifth tourism leading destination in the country registering 6,425 overnight visitors. "These numbers convert to an impressive 13.4% of the national overnight visits to Belize," said Perez. He remarked that for the first time, Belize registered over half-a-million tourists visiting the Jewel. As Belize continues to become a preferred tourism destination, Perez said that they will continue proactively responding to the market demand by improving the delivery of necessary infrastructure projects such as this airport upgrade.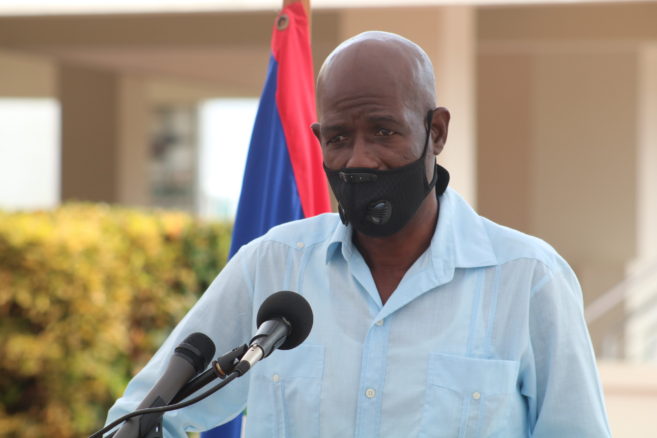 Area Representative of Stann Creek West and Minister of Public Utilities and Logistics, Honourable Rodwell Ferguson welcomed the improvement to the airport, which will enhance travel services to Placencia. He believes that it will create more movement and in return give locals the opportunity to generate some income. He acknowledged the previous government who started the project and pledged to continue working on such projects for the betterment of the people.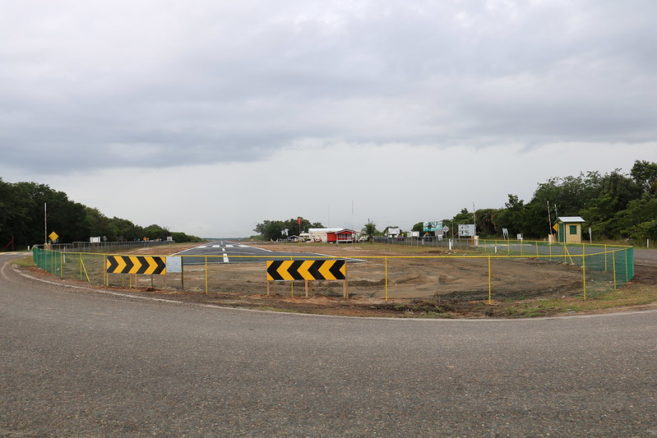 The Placencia Municipal Airport now counts with a 2,775-foot long by 40-foot wide runway. The airstrip load average bearing shoulders are 10 feet wide on each side.
The refurbished airport is equipped with essential thermoplastic markings and a modern lighting system in compliance with ICAO standards.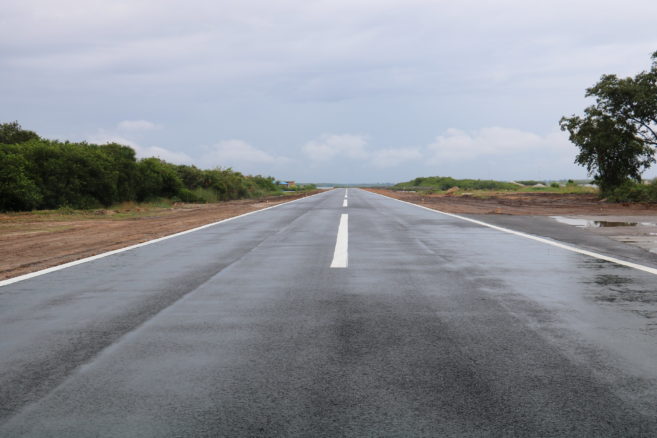 The completion of the works also includes proper drainage, security fencing, and a shore protection system to complement the runway.
As a result of the lighting system, the airport can now facilitate later flights on a daily basis as well as emergency medivac flights to and from the Placencia Peninsula. The successful renovation of this aerodrome is expected to enhance the air traffic into Placencia and by extension southern Belize.
Follow The San Pedro Sun News on Twitter, become a fan on Facebook. Stay updated via RSS