Newly formed Tropical Storm Iota expected follow Hurricane Eta's path
Saturday, November 14th, 2020
The 2020 Atlantic Hurricane Season has given birth yet to another threatening weather disturbance that is taking the same path as Hurricane Eta. What started as a tropical depression has strengthened into Tropical Storm Iota over the Central Caribbean Sea, slowly moving west-southwest at 7 Miles Per Hour (MPH). There are no coastal warnings in effect, but the National Emergency Management Organization (NEMO) in Belize has already issued its first advisory, reminding Belizeans that certain areas on the mainland affected by Eta remain under flood warning. NEMO advises the general public to monitor Iota, which is expected to bring heavy rainfall to the country early next week.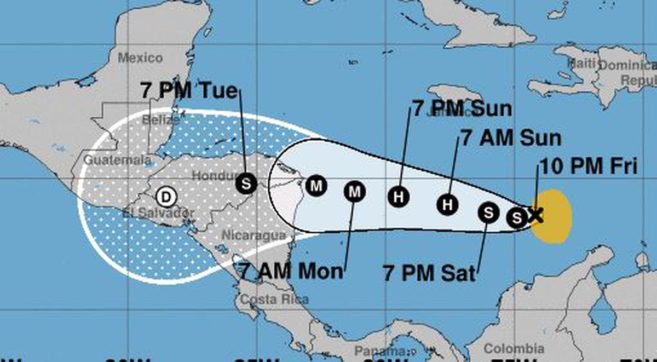 According to NEMO, flood conditions persist in the Belize District as the rivers recede in the west. The receding water continues to flood the Belize River Valley and communities along the George Price Highway. Communities in rural Belize, including Hattieville, Freetown Sibun, and Gracie Rock, all the way through miles 1, 4, 8 and 12 on the George Price Highway continue seeing rising floodwaters. Shelters remain open mostly in the Cayo District and Belize rural areas.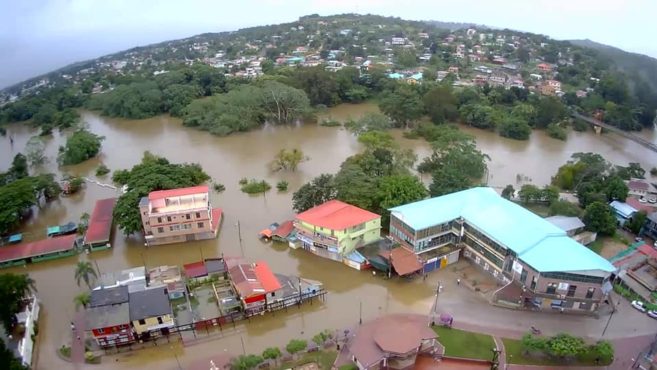 NEMO advises those living along rivers and streams whose homes are likely to get flooded to relocate to higher grounds. Farmers are continuously reminded to secure their livestock and not to wait until the last minute.
Tropical Storm Iota expected to turn into a major hurricane
According to reports, the risk of dangerous winds, storm surge, and rainfall impacts in Central America are expected to start Sunday night or by Monday, November 16th. Iota is the 30th named storm of the 2020 Hurricane season. There are no coastal watches or warnings in effect. Interests in Nicaragua and Honduras should monitor the progress of this system. A Hurricane Watch may be put in place before Monday.
Follow The San Pedro Sun News on Twitter, become a fan on Facebook. Stay updated via RSS