Meet your National AIDS Commission Island Committee members
Saturday, September 21st, 2013
The National AIDS Commission Island Committee was established to carry out the local aspect of the National Response to HIV following the guidelines of the National AIDS Commission. The entity is commissioned by the Government of Belize to carry out this function.
The committee is made up of a multi-sectoral body. The San Pedro Sun takes this opportunity to present the members of the executive body to you – the community that they serve.
This week we introduce Lezel Cayetano: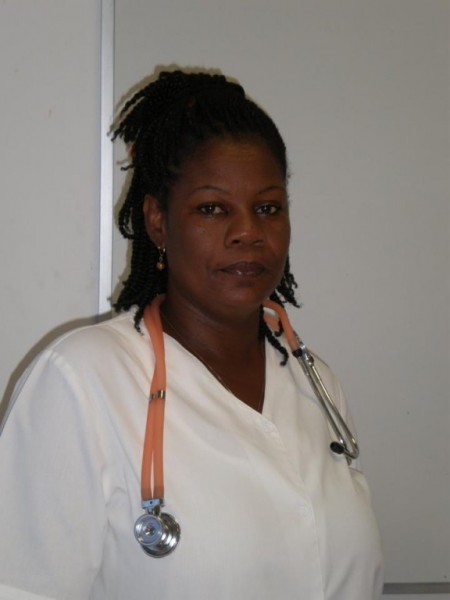 Serving the community in which I live is one of the greatest pleasures I derive from in my job. My name is Lezel Lori Cayetano. I am originally from the land where sweetness abounds, Punta Gorda. I spent much of my life in Belize City where I attended both primary and secondary schools. Following this, my passion for service to my fellow beings made my decision to pursue a career in nursing quite easy. I attended the Bliss School of Nursing, which later amalgamated into the University of Belize where I attained my Bachelor's Degree in Public Health Nursing.
I have served at the three main public health facilities in Belize City within my 22 years of service. Presently I have been tasked with the responsibility of being the Nurse co-ordinator here at the Dr. Otto Rodriguez PolyClinicII. As such I take much pleasure in working with fellow nurses here to offer you, our San Pedro public the best services with the limited resources available.
Adding to this I serve on the National AIDS Commission Island Committee as an active member, counselor, phlebotomist and lab technician. During our mobile testing drives, I am the individual that gives you the great news that "You are Negative". And in cases where the result is other – myself along with the C-Net Representative immediately commence the counseling process which will guide such individual in the ways of living a long healthy life.
Knowing one's status is key to the ending of new HIV infections.
Follow The San Pedro Sun News on Twitter, become a fan on Facebook. Stay updated via RSS