National AIDS Commission Island Committee raising awareness
Wednesday, September 18th, 2013
Press Release- National AIDS Commission Island Committee (NACIC), September 17th-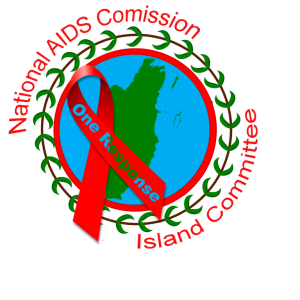 The National AIDS Commission Island Committee has been hard at work educating the public and offering the opportunities to individuals to learn their HIV status.
On Friday September 6th, the Island Committee teamed up with the Caye Caulker Health Committee to offer a full day of HIV services in Caye Caulker. Two teams were dispatched to the island, thanks to the generosity of the San Pedro Belize Express which provided transportation for all eight participants.
At the Caye Caulker Village Center – Nurse Lezel Cayetano, Nurse Robertha Herera, Miss Kristina Romero and Miss Natalie Arceo spent the day interacting, counselling and offering free HIV rapid tests to villagers to take the test. At the end of that exercise, we had tested 33 individuals.
The second team which included: Dennis Craft, Natalia Fuller, Raul Young and Miss Chila Uguarte both of Caye Caulker took to the schools to offer HIV Education. At the Caye Caulker RC School, we made three presentations to the upper grades, Standards 4 – 6. The children were very receptive and offered many questions.
Following this, we moved over to the Ocean Academy where we presented to about 75 High School Students. Here our presentation was different, at the request of the Principal, Mrs. Marin. At her request, our team did a very informative presentation on Stigma and Discrimination as it pertains to persons living with HIV.

Speaking of the presentation at Ocean Academy, Principal Marin stated, "Many thanks to you and your team for the enlightening presentation you made to the student body of Ocean Academy. As the spread of the HIV/AIDS virus spreads in our country, it is enlightening to know that there are capable persons and organizations who can teach, inform and mentor our young population. Indeed, the message and teachings on HIV/AIDS is even more impacting when it comes from young persons like those on your team. We are especially grateful that you were able to spend some time on the stigma of persons infected and the proper ways to treat these persons. Our student body gained much from your presentation. Thank you!"
Students were very attentive and very interested in all topics discussed. Once again, their participation was admirable. Following this, the team held our monthly meeting. We take time out to acknowledge the following individuals without whom it would not have been possible: Blue wave guest house, Barefoot Caribe, Raul Young – Councillor/ Health Committee President, San Pedro Belize Express and the Caye Caulker Village Council.
In San Pedro, the committee was invited to work along with the He Intends Victory team visiting from the states. This team is made up of a group of mixed status members that travel the world, sharing their stories. At the invitation of Pastor Clive Welsch, we accepted to opportunity to provide our services during one of their presentations.
On Thursday September 12th our team were on hand to provide free rapid testing at the Shalom Church. During this exercise, we were able to test about 34 persons. Much thanks goes out to Nurse Robertha Herera, Nurse Angela Pinkard and Rene Riverol for making this possible
Follow The San Pedro Sun News on Twitter, become a fan on Facebook. Stay updated via RSS