'He Intends Victory' Ministry educates island students on HIV/AID
Thursday, October 18th, 2018
Many island students were educated on Human Immunodeficiency Virus (HIV) and Acquired Immune Deficiency Syndrome (AIDS) by the 'He Intends Victory' Ministry from Monday, October 8th to Wednesday, October 10th. Executive Director and founder of He Intends Victory Bruce Sonnenberg facilitated the program along with Dan Davis, Ronald Magno, and ministry's Belize Director Clive Welsh.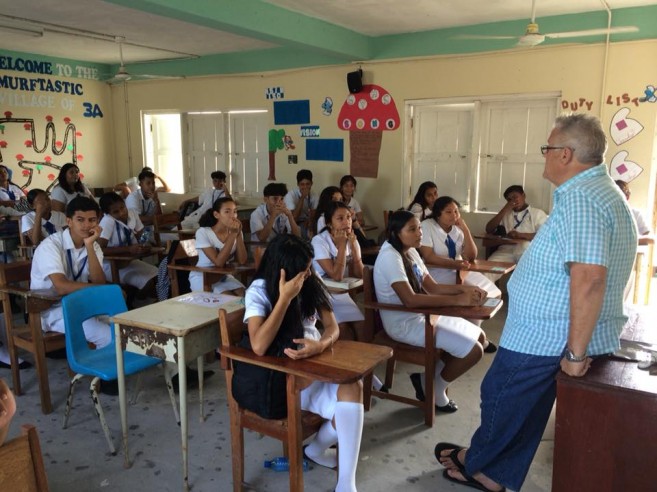 Sonnenberg told The San Pedro Sun that the sessions are aimed at providing the students with basic facts about HIV/AIDS. Both Davis and Magno are HIV positive, so they shared their testimony of how they got infected and what they have done to survive and be healthy after so many years of living with the virus.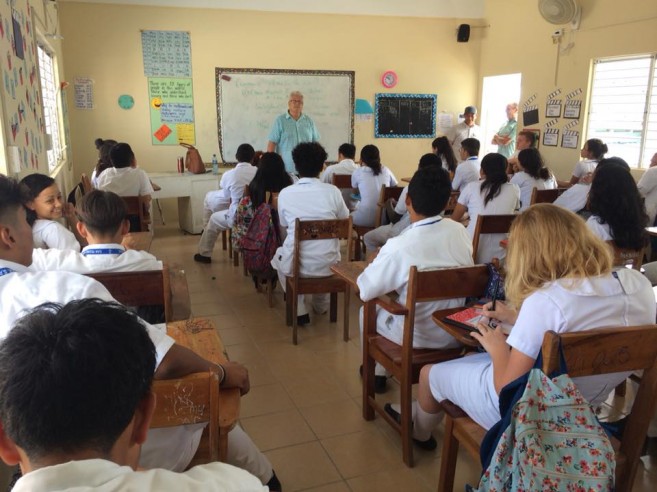 The team spoke at San Pedro Roman Catholic School, San Pedro High School, San Pedro Adult Continuing Education, Holy Cross Anglican School, and San Pedro Junior College. They also visited other schools on the mainland, including Eden Seventh Day Adventist School, Belmopan Baptist Adult Education, Belmopan Comprehensive HS Assembly, Independence High School, Georgetown Technical High School, Julian Cho Technical High School, and Toledo Community College.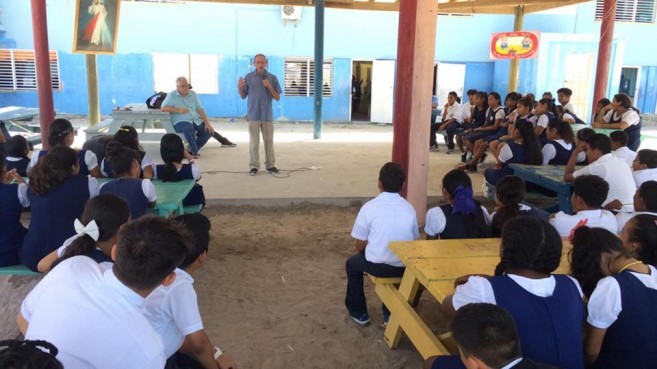 According to Sonnenberg, the feedback from the students was great. "Many of the students were attentive while listing to important facts about HIV/AIDS. Especially when Davis and Magno gave their testimony," he said. "They were amazed to see how long someone can live if they take care of themselves despite having HIV/AIDS."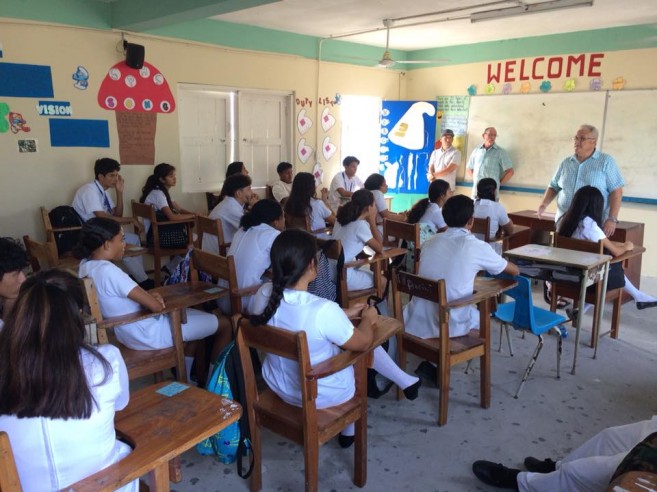 HIV is a virus spread through certain body fluids that attacks the body's immune system, specifically the CD4 cells, often called T cells. These special cells help the immune system fight off infections. Left untreated, HIV reduces the number of CD4 cells (T cells) in the body. Over time, HIV can destroy so many of these cells that the body can't fight off infections and disease. This damage to the immune system makes it harder and harder for the body to resist diseases and infections. Opportunistic infections or cancers take advantage of a very weak immune system and signal that the person has AIDS.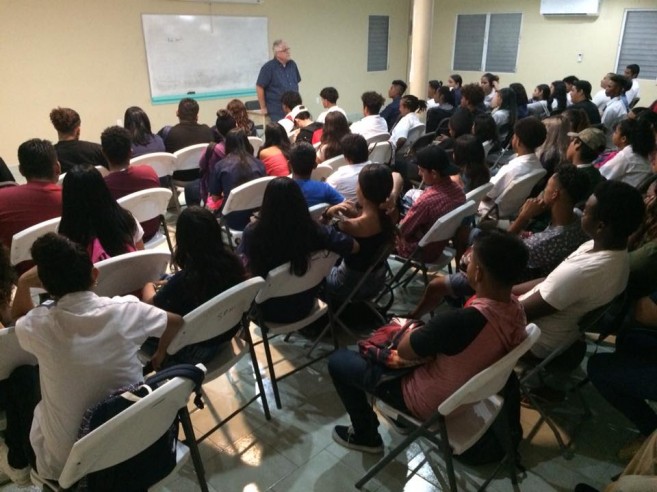 He Intends Victory is a non-profit California 501 (c) 3 corporation entirely supported by concerned individuals or similar organizations sharing the vision of this ministry, encouraging a Christ-focused, spiritual awakening within the HIV/AIDS community. They manage 401 support groups in 18 countries with over 7,000 support group members. The aim of He Intends Victory is to encourage, support, educate and provide. For more information of He Intends Victory you can visit them at https://heintendsvictory.org/
Follow The San Pedro Sun News on Twitter, become a fan on Facebook. Stay updated via RSS