Christian Ministry addresses high school and college students
Wednesday, October 14th, 2015
The Lighthouse Christian Radio in collaboration with He Intends Victory (HIV), a Christian Ministry that deals with those infected and affected by HIV/AIDS, held a presentation for students at the Angel Nuñez Auditorium. The event took place on Thursday, October 8th and included three speakers, Dan Davis, Ronald Magno, and Scane Curfman. All three speakers are living with the HIV virus.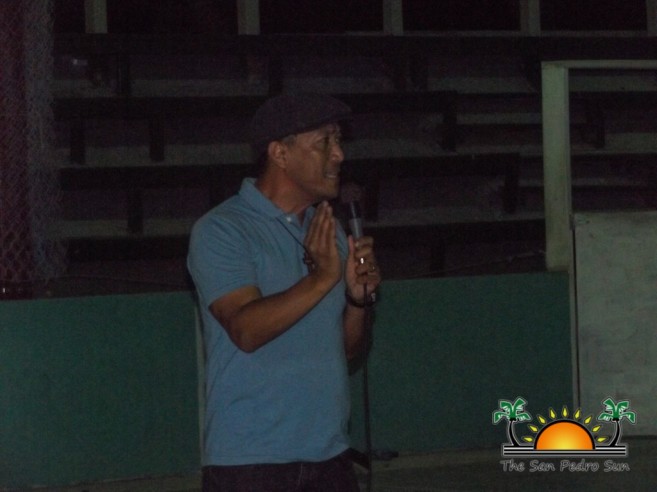 According to Clive Welsh, the country director for HIV, the sole purpose of the ministry is to bring hope to those afflicted with HIV/AIDS. "This Ministry is involved in 18 countries around the world. One of the main goals is to bring education and understanding to those that are not infected and we go a step forward by bringing people who are infected to tell their stories," said Welch. The group was in various parts of the country, where presentations were held for primary and secondary school students and HIV/AIDS support groups. "The statistics are that 37 million people around the world are infected, and in Belize, around 10 thousand cases have been reported. We believe that for them to meet someone who tells their story, for them to ask questions and get information from them, it makes a big difference," said Welsh. He also indicated that these presentations are not just to give awareness, but to actually put a face to HIV/AIDS. Belize is still ranked number one in Central America in relation to the deadly disease. He emphasized that the age group being affected is the high school and college age group, so there is the need to educate them on this topic.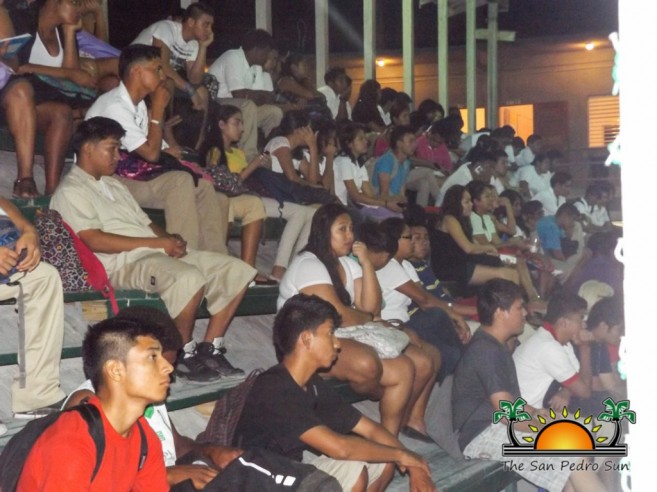 When the presentation began, the auditorium was packed with students curious and eager to listen to the presenters. Each speaker narrated their stories of how they became a victim of the virus; three different stories with unhappy endings. The leading message in their stories highlighted hope, education, guidance and warning. Even though it is a deadly disease, the presenters spoke about hope and how they found that hope in the Lord through the Ministry. The majority of the students in the audience were focused and a few were even in tears after hearing the stories of each speaker.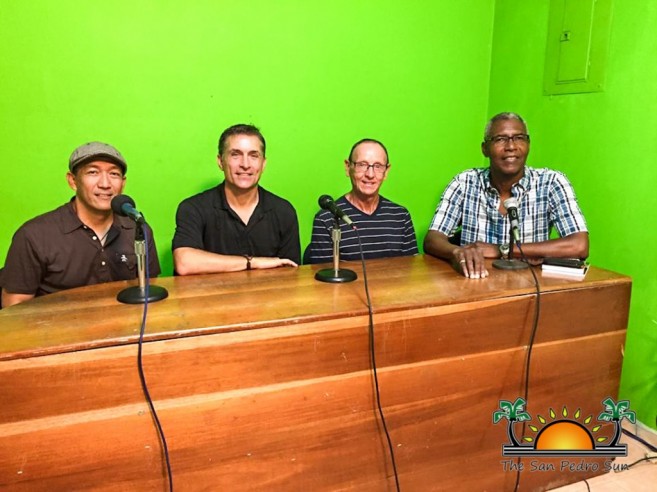 At the end of the event, HIV Executive Director/Founder Bruce Sonnenberg expressed his satisfaction of the presentation. "I am sure we touched hearts tonight, even though you may have noticed a few students talking among themselves, which might get you to think that they were not paying attention. Most of them were glued into the presentation. We are happy to be able to reach out to these young people and we will be happy to do it again and continue spreading the word and hope," stated Sonnenberg.
During their visit to the country, the HIV group had several meetings with youth groups where they shared the gospel of hope with those who are in need and are a seeking a new beginning in their lives.
Follow The San Pedro Sun News on Twitter, become a fan on Facebook. Stay updated via RSS