Second Annual Action Twenty 24 Summer Camp
Thursday, July 24th, 2014
Action Twenty 24 is back in San Pedro hosting a one week sports summer camp. The second annual summer camp started on Monday, 21st and is scheduled to conclude on Friday, July 27th and operates in partnership with Lighthouse Christian Radio. Over 70 children are participating in the camp which is being held at the San Pedro High School Campus.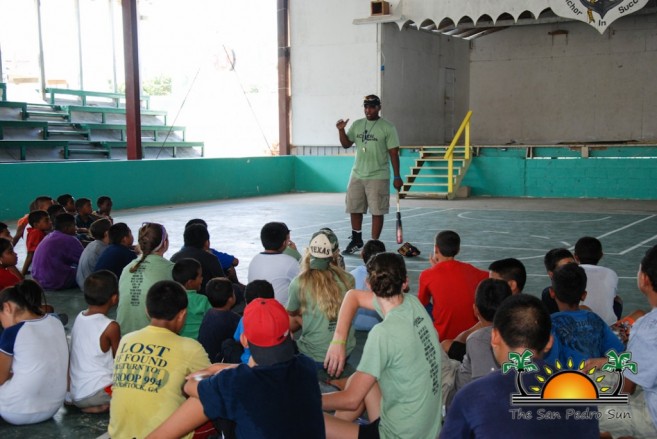 According the Action Twenty 24 organizer, Chris Burnette, the camp is held to teach sports skills to children while promoting love and community unity. "Many parents find it challenging to take care of their children during summer as they have to work. As part of the camp we care for the children and ensure that they are out of trouble and have a productive summer," said Burnette. Throughout the week the children will learn basic skills in football, basketball, volleyball and baseball, all while learning Christian values. "Our aim for the camp is to simply put some smiles in the children's faces, make them happy and keep them safe."
The camp is being run by 22 volunteers from the United States of America, 17 from Texas, three from Mississippi and one from Chicago. "We love children and the community of San Pedro. We are here because we want to help build confidence in these children. It is everyone's job to help create the next set of leaders and these children are where the future leaders come from. We hope that with this camp we can contribute to the development of San Pedro," said Burnette.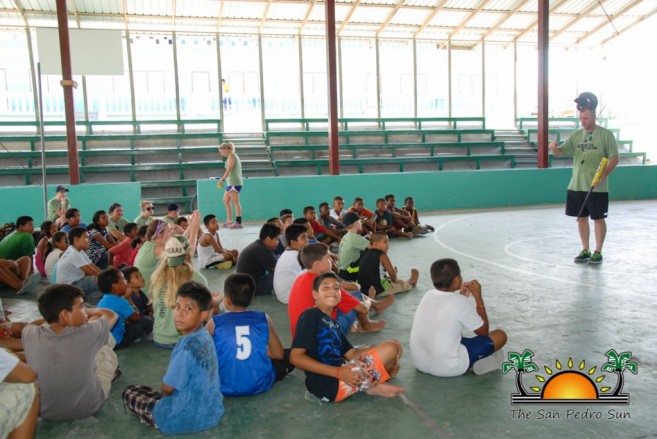 On the last day of the camp, a grand family night will be held for the children and their families at 7PM at the Angel Nuñez Auditorium. "The last night will be fun for the whole family. We will be showing a photo slide show with pictures of the camp and will be sharing some snacks," said Burnette.
Burnette also assured that the camp will continue to be an annual event, and that Action Twenty 24 has several other programs planned for San Pedro in the near future. "We definitely will be back! We already have ongoing volunteer projects that will take effect in the near future. We are here as tourists as well, so we enjoy everything San Pedro has to offer," said Burnette.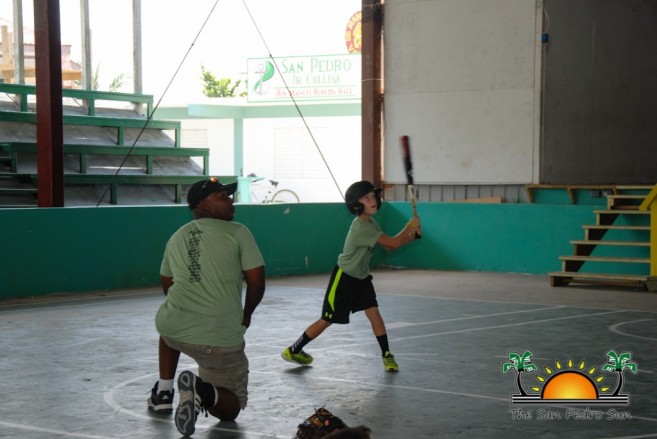 Action Twenty 24 would like to extend thanks to The San Pedro Town Council, Mayor Daniel Guerrero, Councilor Kenrick Bracket, Marion Mejia, Clive Welch, Christian Lighthouse Radio, Mayan Princess Hotel and the entire San Pedro community in general for their support.
Follow The San Pedro Sun News on Twitter, become a fan on Facebook. Stay updated via RSS