Lighthouse Christian Radio celebrates its 13th Anniversary
Wednesday, July 19th, 2017
With the slogan, "Shining the Light on Darkness", Lighthouse Christian Radio 101.3FM has been providing a variety of Christian-based programming and music for 24 hours, seven days a week. On Sunday, July 16th, the radio station celebrated its 13th Anniversary. Pastor Clive Welsh spearheads the station, and is optimistic that his ministry will continue to positively influence the community of San Pedro, Caye Caulker, and across parts of Belize.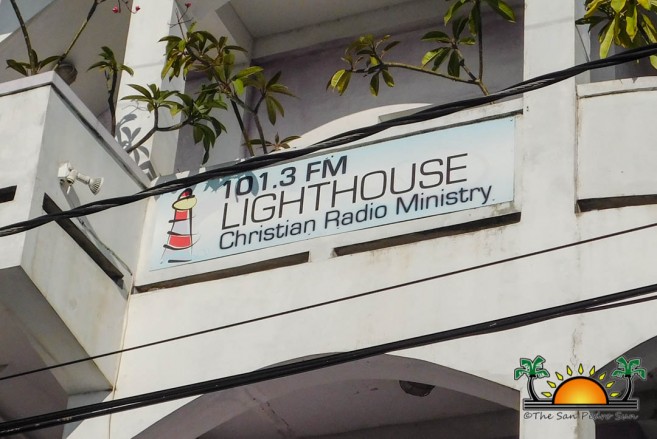 Lighthouse Christian Radio is a non-commercial station that currently hosts half-hour teaching programs, and a variety of Christian music, including contemporary, praise and worship, Reggae, Spanish and Caribbean. They also provide daily local, national, international, and Central American news broadcasts, while occasionally airing two segments, 'Daily Devotional Thought' and 'Who's Who?'. In an effort to accommodate the majority of Lighthouse Christian Radio listeners, a Spanish broadcast of teaching programs and music is played daily in the evenings and early mornings.
Pastor Welsh says the radio station has evolved over time. "In 2003, the only Christian-based radio station was Radio Emmanuel. On July 16, 2004, I became the director, and changed the name to Lighthouse Christian Radio. The role a lighthouse plays is to provide direction for those who are lost at sea; symbolizing security and hope as they maneuver through life's storms and rough waters. Yet the darkness of sin is prevalent as both residents and visitors seek to fill their emptiness with the vices of the world. Thus, we officially turned on our transmitter by noon, and began broadcasting the next day. The radio station has expanded throughout the years from 12-hour broadcast to 24-hours to date," he said.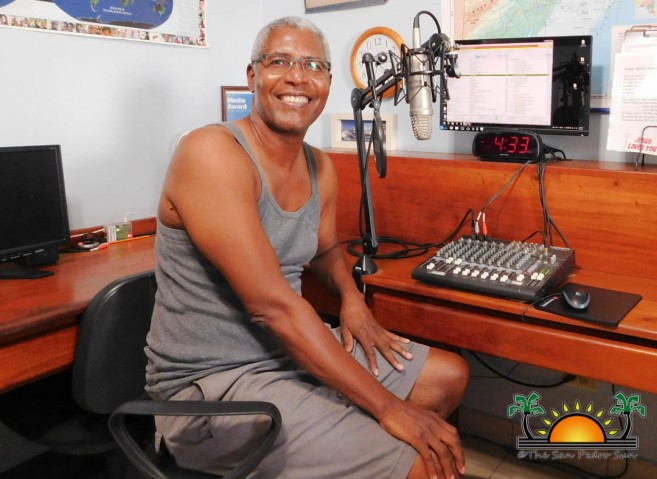 Welsh told The San Pedro Sun that he originally started his media career in television. "I'm a Belizean native, but I moved to Los Angeles California, USA, where I was able to obtain an Associates of Arts degree in Radio/ Television/ Film at Los Angeles Junior College. As television was my main passion, I never thought I would become involved in Christian radio. However, God called me to this type of ministry and I was able to see the impact Christian Radio has in reaching the lost and equipping the believers for the work of the ministry."
Aside from directing the radio station, Pastor Welsh is currently the San Pedro president of the Justice of the Peace and Commissioner of the Supreme Court, president of the He Intends Victory (HIV) Ministry, a member San Pedro's Evangelical Alliance, and continues to offer support/mentorship to fatherless youth. In his future plans, he hopes he can be able to introduce media broadcasting as a career option for students.
Pastor Welsh praises the Lord for completing another fruitful year, and looks forward to the years ahead. He thanks Chip and Larissa Lusko; Dennis Requena; Leon Berger; Charles Murphy; Elmer Montero; the various teaching programs that sponsor airtime; Honorable Manuel Heredia Jr.; and all of the community for their ongoing support.
Lighthouse Christian Radio is located on Buccaneer Street and Pescador Drive. For questions, comments, or programming information, you may contact Pastor Welsh at 226-4673 or email him at [email protected]
Follow The San Pedro Sun News on Twitter, become a fan on Facebook. Stay updated via RSS