Elvin Penner involved in fraudulent passport scandal
Thursday, September 26th, 2013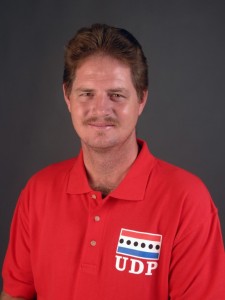 On Thursday, September 19th a press release issued from the Prime Minister Dean Barrow's Office demanded the resignation of Minister of State, Elvin Penner. The demand for his resignation came following a passport scandal which surfaced after information was revealed that Penner had facilitated a passport for wanted South Korean National, Kim Won Hong, who has been in a prison in Taipei, Taiwan since July 13, 2013 awaiting extradition.
The issue surrounding the passport is that Won Hong did not meet the standards to legally obtain a Belizean passport. Won Hon is not a Belizean national nor has he ever visited Belize. Additionally the fraudulent passport was issued on September 9, 2013, while Won Hong remains in prison in Taiwan. Won Hong's passport picture and application were both signed by Penner. This obviously raised suspicion at the Taiwanese Government level, who then alerted the Government of Belize. The passport was immediately seized by the Taiwanese Government and is currently held under their watch as part of their investigation.
Wong Hong is wanted for the crime of embezzling billions of dollars from SK Shipping Company in South Korea. Apparently the issuing of a Belizean Passport to Won Hong would have helped him avoid being extradited from Taiwan to South Korea where he will face major criminal charges.
"Penner did not discharge his responsibilities with either the due judgment and balance, or the scrupulous regard for appearances," stated PM Barrow on Penner's actions. A number of other suspects have also been linked to this scandal, and three immigration officers, namely Omar Phillips, Sharon Neal-Flowers, and Erwin Robinson have been suspended due to their part in the process. A press release issued by the Ministry of Immigration stated,"There has been a serious breach of the regulations and rules governing the issuance of this passport and that officers did, whether through negligence or acquiescence, allow a fraud to be perpetrated in the system."

Just how the system was breached has many wondering, since just six months ago the Government of Belize commissioned a new procedure that requires passport applicants to visit the office to have their photo taken. In a report, one of the immigration clerks in question indicated that Penner brought in a person purported to be Won Hong. Given that the Minister brought in the person, the action did not raise any suspicion on their behalf.
But other government officials have also been linked to the passport scandal, Belize City Deputy Mayor Eric Chang is alleged to have orchestrated the scheme after records show he visited Won Hong at the Taiwanese jail. Chang is currently still in Taiwan so he has not been questioned on the matter.
The issue of a Belizean Passport to the South Korean Native is still under investigation. Although Penner has been stripped of his title as Minister of State, he remains Area Representative for Cayo North East.
Follow The San Pedro Sun News on Twitter, become a fan on Facebook. Stay updated via RSS