Family of Zaeem Torres speaks about tragedy that took his life
Thursday, April 20th, 2017
6-year-old Zaeem Torres, from San Pedro Town lost his life on Thursday, April 13th in a tragic drowning incident. His lifeless body was found inside a large cistern filled with water, and despite all efforts from neighbours, volunteers and the medical personnel at the Dr. Otto Rodriguez San Pedro Polyclinic II to resuscitate him; Zaeem's life could not be saved.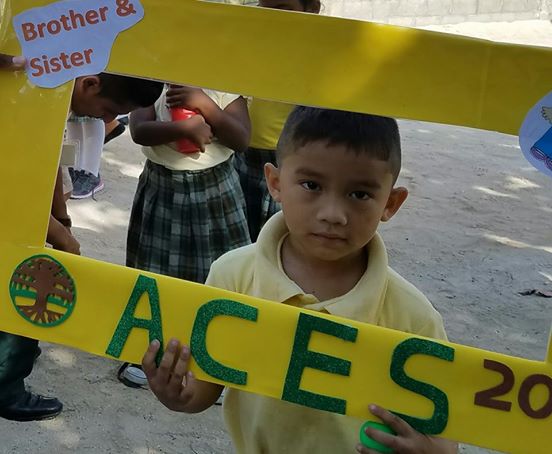 The official police report states that around 10:59PM on Thursday, they visited the Bay Side Area of town where they saw some men trying to conduct CPR on a little boy. He was then immediately transferred to the polyclinic, where at 11:30PM, he was pronounced dead.
Andre Perez, uncle of the deceased, spoke with The San Pedro and shed more light into what transpired. According to him, around 9PM the boy was at a restaurant along with his parents, and as usual he was running around and playing with friends in the vicinity. Suddenly he went missing, which prompted a search party. Despite the number of people looking for him, the child could not be located. "My sister went to look for him at her house, since it was safe for him to run home, while people were looking near the dock by the restaurant and others looked by boat," says Perez.
Perez also stated that near the restaurant there were four large Rotoplas reservoirs filled with water, and one of them was uncovered, with a stool located next to it. "Someone went to check the Rotoplas water tank, and the first time they checked they did not see anything. But I think they checked two more times and then spotted my nephew floating to the side of the water tank," said Perez. He told The Sun that it was indeed a tragedy, but he would not classify it as negligence. "It was just a truly unfortunate accident."
After the sad discovery, Torres was pulled out by a doctor that happened to be part of the search team. Perez said that the doctor immediately started administering CPR to the little boy, while arrangements were made to take him to the polyclinic. "On the way to the clinic, I understand that they continued trying to revive him, but something told them that it was too late, since he had been inside the water tank for a long time. But we kept our hopes high," Perez continued. "After some time at the clinic, the doctors gave my sister and brother-in-law the bad news that he had passed away."
The results of the post mortem not only revealed that Torres died from drowning, but bruises near his mouth were found. It is believed that he might have slipped while at the top of the tank and hit his mouth as he fell in head first. Perez said that apparently none of his playmates were around when this happened.
Torres' unexpected death has friends and family grieving his loss. The family takes this opportunity to advise all parents to take care of their children, as the unexpected can always happen. They wish that no one experience such pain after the loss of their angel, and are encouraging parents to always know where their children are and what they are doing. It can happen in a split-second, it can happen while innocently at play.
Six-year-old Torres was buried on Sunday, April 16th in the outskirts of Orange Walk Town.
The San Pedro Sun extends its sincerest condolences to the family on their tragic loss.
Follow The San Pedro Sun News on Twitter, become a fan on Facebook. Stay updated via RSS