RRR Water Emergency Response Team saves two sailors adrift at sea
Wednesday, August 15th, 2018
Ambergris Caye's Water Emergency Response Team successfully saved two sailing visitors, who were near the barrier reef drifting away in the water and without life jackets on the evening of Monday, August 13th. The team, which operates with assistance from the non-profit organization Rickilee Response and Rescue (RRR) based in Houston, Texas USA, were alerted around 7PM about the emergency out at sea. The swift response saved the sailors' lives, who ended up in the water after their dingy started to sink.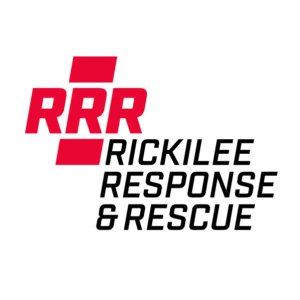 The RRR Water Emergency Response Team was notified by the Southern Ambergris Caye Neighbourhood Watch (SACNW) after they received a distress call. The report from the SACNW stated that there was a boat on the reef and that two persons were adrift in a dingy. The RRR team was immediately dispatched to the area, along with boats from Tuff E Nuff Tour Shop and Scuba School dive shop. When they arrived at the area south of the island, they found two male persons floating in the water without lifejackets. They quickly assisted the men by taking them to safety. The men of French origin did not show any signs of injuries, and shortly after being released, returned to their vessel that was nearby.
Traci Curtin of the RRR team in Houston congratulated the rescue team on the island for responding and performing an effective search in the dark and saving two lives. "A huge thank you to SACNW for trusting RRR, it could have been worse if there was no water rescue team on the island," said Curtin. She says that the water rescue team on the island has been obtaining more equipment and resources to become more efficient.
According to Curtin, the team in Houston has been holding fundraisers to provide for the team on the island. Recently RRR on Ambergris Caye received 11 marine radios, 11 duffel bags, 11 flashlights, 11 spotlights, binoculars and throw ropes as well. These resources are expected to make the team reliable, effective and extremely efficient.
The initiative of the RRR Water Emergency Response Team was formed in memory of Rickilee Mercer, an American National, who lost her life on the leeward coast of Ambergris Caye on March 1, 2017. Mercer had gone jet skiing around the area of Secret Beach north of San Pedro Town and drowned, after disappearing a day earlier. A few weeks after Mercer's death, the RRR Response program was initiated by family friends Traci and Jim Curtin.
Since the organization's start in March 2017, it has seen much success, including securing a 24-hour contact number for emergencies. For emergencies, RRR can be contacted at 627-1117 on Ambergris Caye. The organization is strictly volunteered based and is always open for volunteers and donations. To find out more or to donate, visit www.rrr.life or email [email protected].
Follow The San Pedro Sun News on Twitter, become a fan on Facebook. Stay updated via RSS