Creativity and Style showcased 2014 Belize Fashion Week
Wednesday, November 26th, 2014
San Pedro was the place to be from Thursday, November 20th through Sunday, November 23rd as the 2014 Belize Fashion Week (BFW14) brought color, style and creativity to the island. The much anticipated event melded Belizean designers and models for a spectacular show.
Each designer had the opportunity to show case their fashion collections as part of the two-night runway show. Organized by Enrique De Leon, Patricia Grief and Carlos Barrieñtos, the event aimed to promote the growth of the country's fashion industry.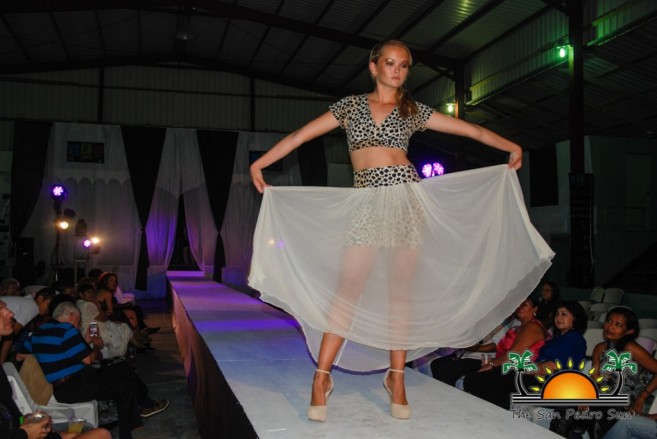 BFW14 officially kicked off on Thursday, November 20th with a cocktail party at Caprice Bar and Grill. It was a fun event where guests had the opportunity to meet the models and designers participating in this year's event. The cocktail party built anticipation for the runway show, as several designers shared details on their inspirations for the collections.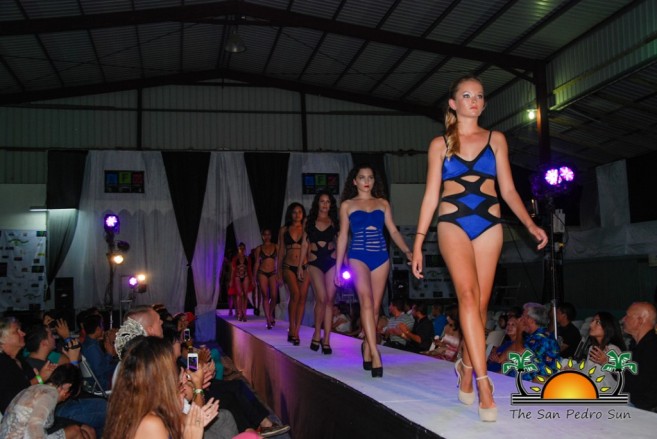 The highlight of BFW14 took place on Friday, November 21st and Saturday, November 22nd when the models strutted the runway in the hottest of spring-summer 2015 fashion. Overseen by award winning director Arlando Smith, the two-night show was an exceptional presentation of Belizean creativity.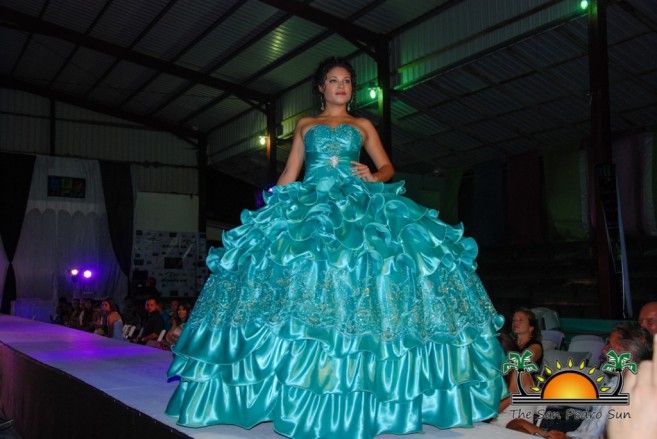 From beautiful ball gowns to slinky swimsuits, the models rocked every outfit. The crowd got to enjoy the creations of local designers such as Joris Hendrik, Adrian Rocker, Maureen Navarette (ICONIC),Char Tolentino (A LIST FASHION), Francis Alfaro, Saskia Alejos, Daniel & Jaeil Torres (Jada's Design), Gabriel Garcia (GMX), Julie McCord, Andazi, Jeana Casey (jewelry designer) and Panamaniean designer John Bejarano.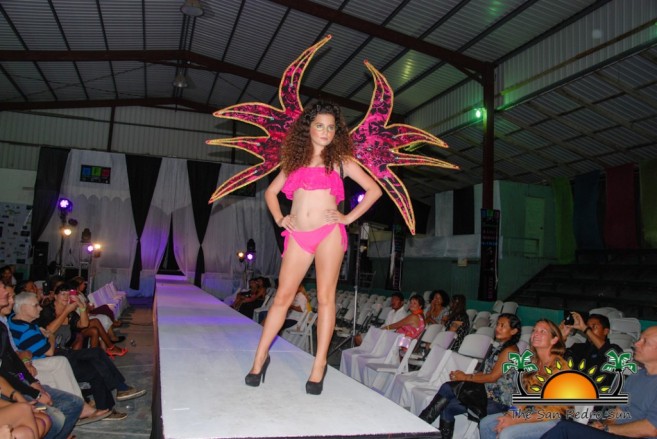 Following the runway show, the designers had an opportunity to market their fashions at the BWF Expo on Sunday, November 23rd held at Central Park. All outfits, jewelry and accessories featured in the runway show were available for purchase.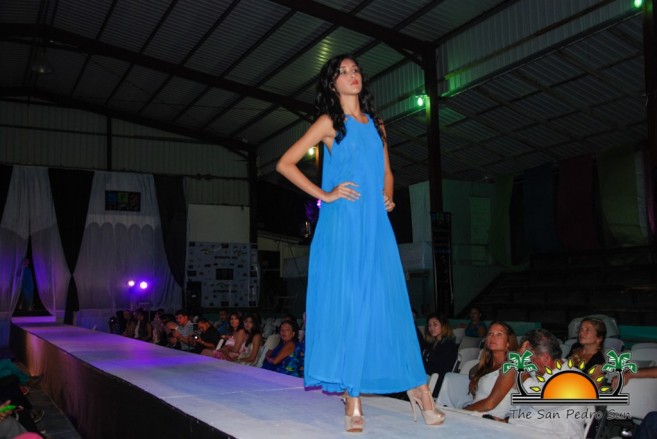 Congratulations to the organizers, designers and models for making the 2014 Belize Fashion Week possible. Big thanks to Tropic Air, Bannana Beach Resort, San Pedro Town Council, Ina Alamilla Decorations, Carlos and Cuts, Suya's Tours, Wings, War Paint, Man O War, Caye Supplies, Black Orchid Restaurant, Captain Sharks Marina, San Pedro Water Jets Xpress, Bowen and Bowen Limited, Coral Cable Vision, Victoria House, Mayan Princess, The Phoenix, Coconuts Hotel, The Palms Ocean Front Suits, Castillos Hardware, Laz Terrazas Resort, Hour Bar, Holiday Hotel, Liquor Box and attendees.
Follow The San Pedro Sun News on Twitter, become a fan on Facebook. Stay updated via RSS