NICH hosts workshop with media partners to promote and safeguard Belize's cultural history
Thursday, June 29th, 2017
On Friday, June 23rd, the Institute for Social and Cultural Research (ISCR), in conjunction with the Institute of Archaeology (IA), and the National Institute of Culture and History (NICH), hosted a one-day workshop for media outlets at Belize City's House of Culture. As culture is prominent in everything we do, ISCR, IA, and NICH discussed ways the media can advance the cultural agenda in Belize, hoping to open a dialogue and encouraging the media to help preserve and promote Belize's heritage.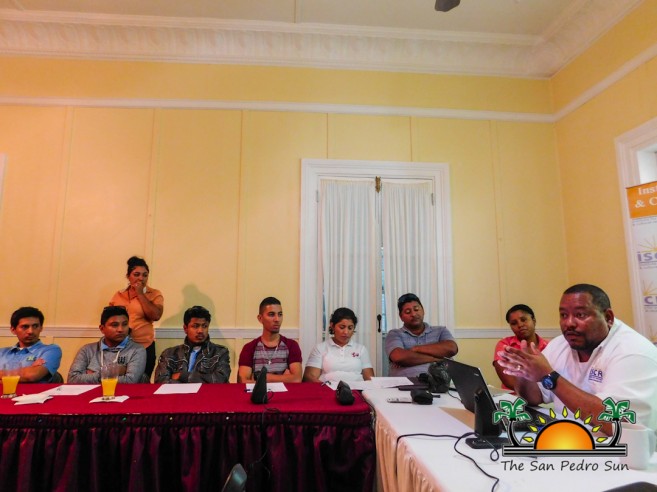 Headed by Nigel Encalada, Director at ICSR, he stated that his intentions is for the media to focus less on crime and gravitate towards more positive news, including spreading cultural awareness. Belize is home to 5,000 archaeological sites, 17 of which are archaeology reserves, showcasing the country's abundance of culture. Prior to the presentation, Encalada made sure to clarify that the use of "Mayan" is incorrect, and the correct term is "Maya" or the "Mayas". He also stated that people should not refer to these archaeology sites/reserves as "Mayan Ruins", as the word "ruin/ruins has a negative connotation and disintegrates the value of the sites."
The workshop was divided into two sessions, discussing: 1) the National Cultural Policy and its key concepts/terms that relates to the policy, and 2) the intangible and tangible cultural heritage management and development in Belize via IA.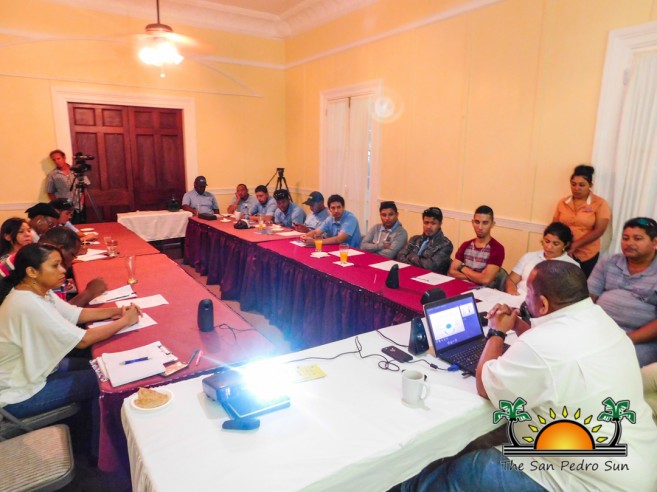 The National Culture Policy takes a holistic look at culture in Belize, and was launched to the public in 2016. This provides policy framework for the: safeguarding of Belize's tangible and intangible cultural heritage, promotion of cultural expression and creativity; development of the cultural and creative industries; and for the wise management of Belize's cultural resources. The purpose of developing this cultural policy is to identify the link between culture and development, and to examine economic, social, and cultural factors which should be considered in the decision-making process at the national level. The policy also focuses on research, education, and awareness building on cultural landscapes, while emphasizing cultural and creative industries like music, art, dance, crafts, and other performing arts.
Encalada also explained that NICH operates on only $8 million dollars per year, and discussed how financial impairments have impacted the ISCR. As the majority of NICH's income comes from park fees charged at archeological sites, he expressed that if they had more funds, a lot more can be accomplished. However, due to the Government of Belize's approved fiscal budget for 2017/2018, NICH's budget was cut. According to statistics provided, tourist visits to archeological sites/reserves registered "below average", registering only one million per year, while 20,000 Belizeans visited last year.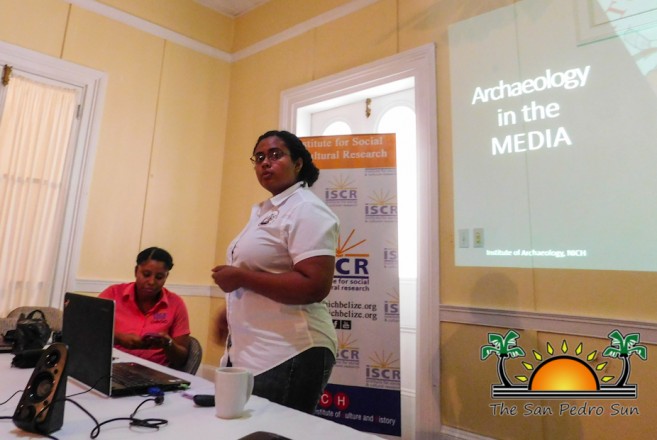 After Encalada's presentation, Selene Solis, ISCR/NICH Senior Research and Education Officer, discussed intangible and tangible heritage in Belize. Tangible heritage is considered as cultural and historic communities, buildings, memorials, and commentaries, while intangible culture include: oral traditions, folklore, poems, songs, social practices, rituals, festive events, traditional knowledge about nature/the Universe, and traditional craftsmanship.
Solis then explained the importance of the 2003 United Nations Education Scientific and Cultural Organization (UNESCO). The UNESCO treaty, which was adopted in October 2003, provides a legal, administrative and financial framework to safeguard the intangible cultural heritage. She explained that the media can continue to contribute to the implementation of the 2003 Convention by: identifying and documenting cultures in Belize, using social media and YouTube as an informal archiving system; national awareness, and contribute to reinforcing the idea of social cohesion.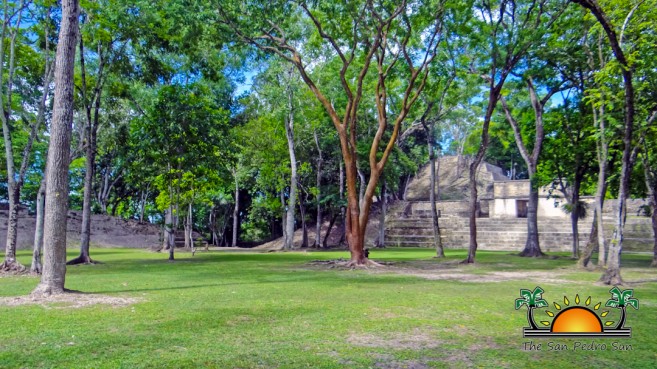 Sylvia Batty, Archeologist at IA, led her presentation by showcasing various articles on archaeological sites from several media houses, thanking them for their interest in providing the public with news regarding these important matters. She then defined archaeology as the scientific study of past human cultures by analyzing material remains and artifacts that people left behind in order to understand their ways of life. As one of their missions is to preserve Belize's ancient culture, the IA has been able to preserve what's left of the ancient Mayas. However, Batty expressed that looting and graffiti are the most common issues the IA faces on a regular basis. Therefore, she encouraged the media to expose that all archaeological sites/reserves are protected under law. According to IA, any person who willfully damages, destroys, or disturbs any ancient monument, or removes any antiquity from any ancient monument or destroys any such antiquity commits an offense and is liable on summary conviction to fines and imprisonment. She further spoke on the media's role in providing access and positive interaction with tangible heritage.
The workshop ended with all present media houses agreeing to assist the ISCR, IA, and NICH in promoting Belize's ancient history and heritage. Belizeans are also reminded that they can enter any archeological site for free on Sundays or on any Public/Bank holidays. For more information, please contact the Institute for Social and Cultural Research at 822-3307 or email [email protected]
Follow The San Pedro Sun News on Twitter, become a fan on Facebook. Stay updated via RSS